Katja Kankaanpää (7-0-1) is awarded MMA Viking's 2012 Nordic Female Fighter of the Year after keeping her undefeated streak alive and solidifying her place as one of the best female fighters in the world.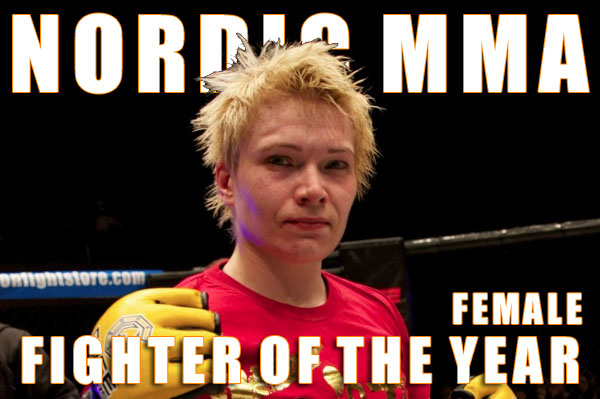 Number 1 ranked in the Nordics, Kankaanpää started of her year by beating highly regarded Mei Yamaguchi (10-5-1) in March against the highly regarded Mei Yamaguchi at Botnia Punishment 11.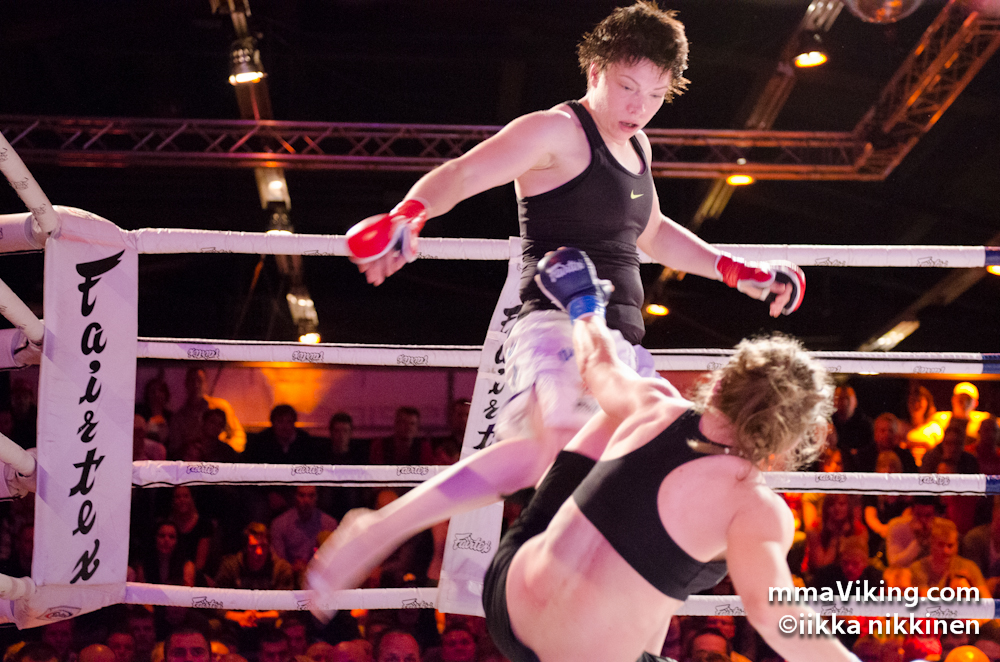 The Finn's only stumble of the year was against England's Simona Soukupova, where a less than 100% Kankaanpää, battled in a competitive bout for a draw. The headlining bout at Botnia Punishment 12, showed that the Team BP fighter was human and vulnerable if she was not competing at her best.
The September bout however was not here last of the year. Kankaanpää was fortunate to have one additional fight before the year ended. She traveled to face hometown veteran Aisling Daly (13-5-0) at Cage Warriors Fighting Championship 51 on New Year's Eve in Dublin. This was a breakthrough bout for 31 year old, where she dominated Daly over 3 rounds, impressing the audience that could watch live via stream on MMAJunkie.com that she was among the best in the world.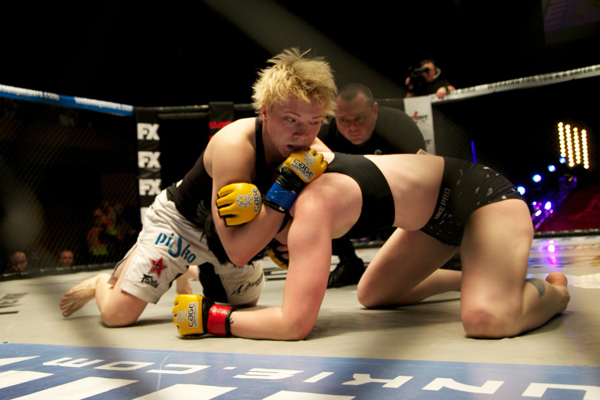 Kankaanpää won the bout in dazzling fashion, threatening with submissions early, and keeping it standing with the dangerous Daly in the third round.
One of the more active Nordic female fighters in 2012, who faced and beat the toughest competition, earned her the spot as MMA Vikings Nordic Female Fighter of the Year for the second year in a row.