MMA Viking's Official Nordic MMA rankings have been updated once again. In the first rankings of the 2013 we have taken into consideration events through mid January including recent UFC, Bellator, Cage, The Zone, Vision, BAMMA and Cage Warriors shows among others.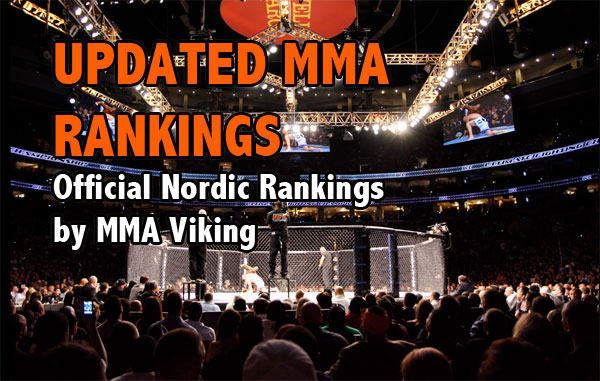 Updated Nordic Rankings
Heavyweight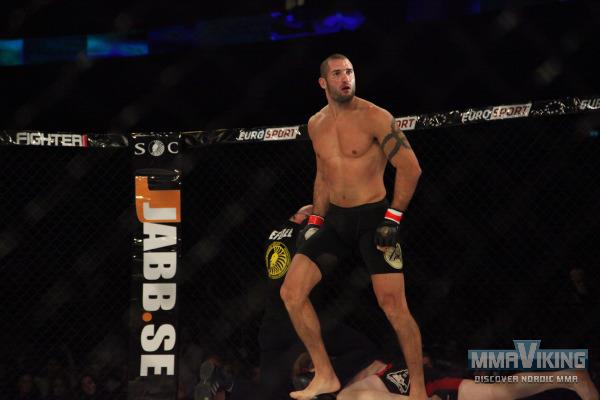 Summary: Nordic heavyweight division is still surprisingly thin and inactive. At the Zone 11 in November Swedish wrestling powerhouse Eddy Bengtsson was knocked out in the first round by Ukranian Dmitry Poberezhets.
Finnish meat truck Marko Patteri won his international debut in Thailand at the DARE promotion's underground fight show that was a part of a reality TV series.
Athletic Swede Yosef Ali Mohammed, watch exclusive video interview, made an impressive pro debut at Superior Challenge 8 where he destroyed his opponent with a flurry of strikes in less than a minute. Heroes Fighting Championship recently announced that Yosef Ali Mohammad will be on their March 23rd card.
Danish heavyweight Christian Colombo got his third professional victory at European MMA 2.
Light Heavyweight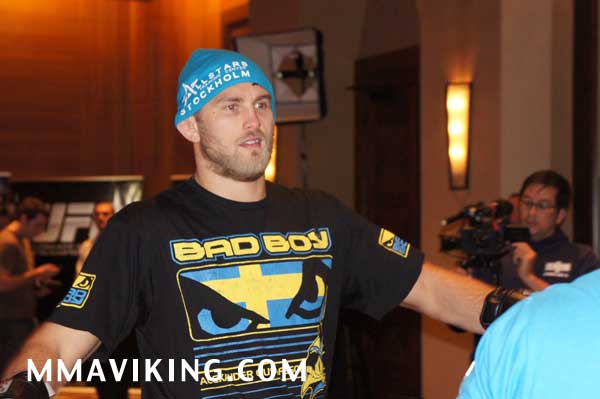 Contenders: Max Nunes (Swe), Joachim Christensen (Den), Matti Mäkelä (Swe), Antti Kästämä (Fin)
Summary: Sweden's superstar Alex "the Mauler" Gustafsson is  one a league of his own at the Nordic light heavyweight division. "Gusse" took his biggest win so far when he put a beating on legendary  Mauricio "Shogun" Rua at the UFC on Fox 5 in December 2012.
Another Swede takes the second place as Ilir Latifi extended his winning streak to three with win over Jorge Oliveira at Superior Challenge 8. Latifi was supposed to face #3 ranked Juha Saarinen at Cage 21 but Saarinen's knee injury cancelled the fight. It looks like due to corrective surgery on the knee Saarinen will be out for a long time.
Toni Valtonen jumped back in business with a TKO win over Ilja Skondric at Carelia Fight 8.
Marcus "Caveman" Vänttinen had his torn ACL fixed after his Bellator debut. The Finn will make his comeback at WKN's eight man tournament in March in Denmark.
Max "Power" Nunes went 6 wins and 0 losses in 2012. Young Swede, who trains in London with UFC light heavyweight beast Jimi Manuwa, should be visible on future BAMMA cards looking to breakthrough again this year.
Middleweight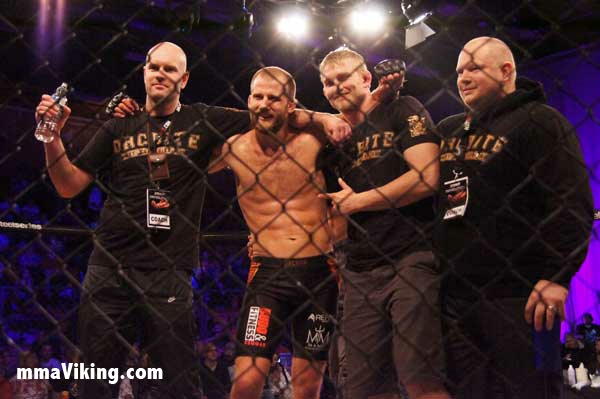 Contenders: Victor Cheng (Swe), Mikkel Guldbaek (Den), Lucio Linhares (Fin), Jack Hermansson (Nor), Alan Carlos (Swe)
Summary: In a rarely seen match up between two top ranked fighters of the same nationality Tor Troeng took the title of Sweden's best middleweight from Mats Nilsson at The Zone FC "Demolition" event in May. "The Hammer" used his superior striking to beat Nilsson, who is known for his excellent grappling skills, in a exciting three round war.  Troeng is now riding a four fight win streak and went 11-1-1 in his last thirteen fights.  Troeng will star in the upcoming TUF season, and with an impressive showing on the reality show, should be in the TUF finale in April.
Las Vegas based Andreas "Sweet Swede" Spang scored a huge win at Bellator 66 when he knocked out Brian Rogers in the middleweight semifinals. In the final Spang managed to hurt Miquel Falcao early with strikes but was outgrappled for the rest of the fight by the Brazilian.
In his Bellator debut Danish Mikkel Parlo knocked out American Jared Combs in the first round and continued his string of impressive wins. Parlo is still undefeated after nine pro bouts, and should be in Bellators upcoming middleweight tournament.
UFC middleweight Magnus Cedenblad's second UFC fight will be against Rafael Natal on January 26th at the UFC on Fox 6 show in Chicago.
Victor Cheng picked up an impressive win at November's The Zone FC by outpointing Ion Pascu with his impressive grappling, and has put together a 3 win and 0 loss year.
Welterweight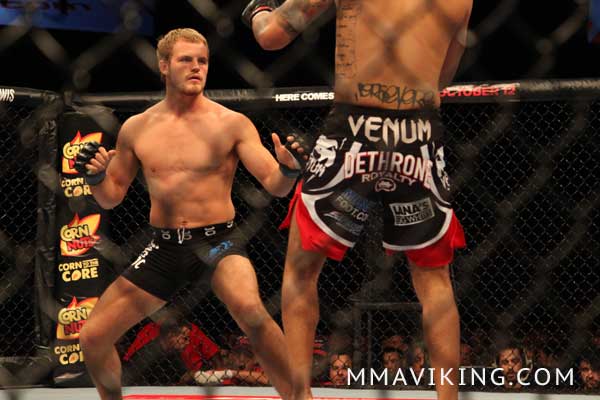 Contenders: Nicolas Musoke (Swe), Nicolas Dalby (Den), Chris Spang (Swe), Bruno Carvalho (Swe), Mohsen Bahari (Nor), Andreas Stahl (Swe),  Domingos Mestre (Swe), Kai Puolakka (Fin)
Summary: Martin Kampmann got quickly sent to Wonderland by Johny Hendricks'  vicious haymaker at the UFC 154 in November. Next fight for the Dane hasn't been announced yet.
Icelandic grappling phenom Gunnar Nelson made his long awaited UFC debut on the UFC on Fuel 5 card in Nottingham, England. The fight played out just like we thought it would: After a feeling out period on the feet, Nelson took his opponent DaMarques Johnson down, progressed to mount and choked him out with a rear naked choke.  Look for Nelson to make another statement at the UFC in London in February.
Assan Njie has been racking up wins since dropping down to welterweight but has been inactive of late. In his last at the Zone 10 in May 2012 Njie, who is riding a six fight win streak and hasn't loss since 2008, decisioned #5 ranked Morten Djursaa.
Norwegian UFC fighter Simeon Thoresen tasted defeat in his second UFC bout when he was knocked out cold by Seth Baczynski at UFC 152. Thoresen's third UFC bout will take place on 26th January at the UFC on Fox 6 where the Norwegian will throw down with American David Mitchell.
Danish Morten Djursaa scored a huge upset at European MMA in mid October when he finished out Polish star Aslambek Saidov with strikes in the first round.  Look for the return of Djursaa and more high-profile bouts in early 2013.
Lightweight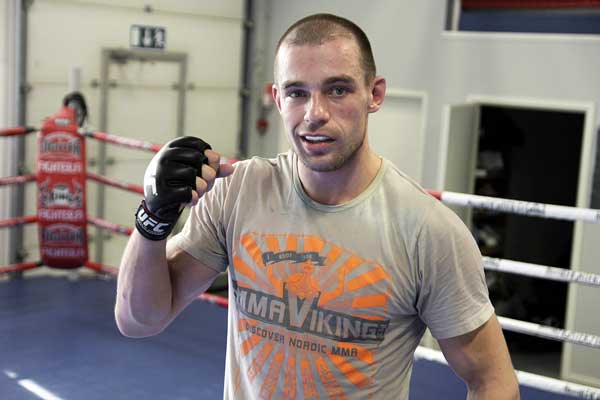 Contenders: Fernando Gonzalez (Swe), Claes Beverlöv (Swe), Ayub Tashkilot (Den), Jonathan Svensson (Swe), Musa Amagov (Fin)
Summary: UFC lightweights Anton Kuivanen and Reza Madadi lead the pack in the lightweight division. Kuivanen won his second UFC bout against Mitch Clarke at the UFC 149 in july but suffered a rib injury in the fight that kept him out of intensive training for a while. Kuivanen will fight his third UFC bout at the UFC 157 where he will battle with TUF winner Michael Chiesa.
Reza Madadi got robbed in UFC 153 in Rio when two of the judges awarded the win to hometown's Cristiano Marcello. Madadi's next UFC bout has not been announced yet.
In October Niko Puhakka's long winning streak ended at Fight Festival 32 when the Finn, who was on his way to victory, got suddenly submitted  by Yoshiyuki Yoshida in the third round. However in November Puhakka got back on the win column when he outgrappled Russian Maxim Shtepenko to a decision win at the Draka event.
J-P Vainikainen faced European Top Tenner Shamil Zavurov in December at the New FC in Russia. This time Zavurov's excellent wrestling and control was too much for the Finn who suffered a decision loss after three hard fought rounds.
Swedish veteran Diego Gonzalez got TKO'ed by rising star Ivan Buchinger in May, but his cousin Fernando Gonzalez dropped to lightweight and impressed with his recent victory at Vision FC 5 over Lauri Vaatainen to remain undefeated at 4 wins and 0 losses.
Featherweight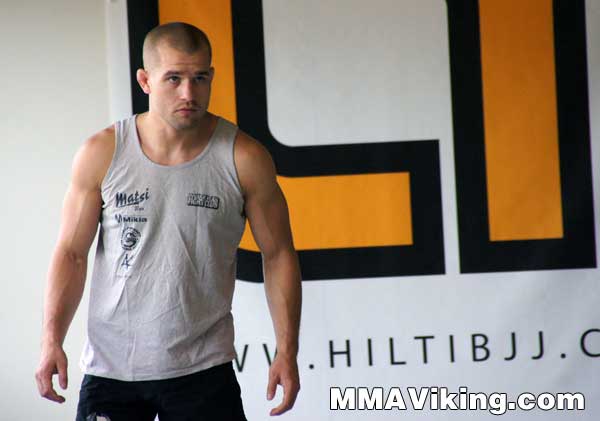 Contenders: Makwan Amirkhani (Fin), Matteus Lähdesmäki (Fin),  Greger Forsell (Fin), Tommi Marttinen (Fin)
Summary: Nordic featherweight division is very competitive at the moment with an army of hungry young fighters working their way up the ladders.
For some mysterious reason #1 ranked Tom "Stoneface" Niinimäki is still fighting in the Nordic circuit when he really should be putting people to sleep in the UFC. In November Niinimäki fought at Cage 20 where he submitted Russian Vladimir Karasiov in 91 seconds.  The experienced Finn would be a great signing by the UFC as the promotion needs fresh blood to it's anemic featherweight division.
Sweden's Nicklas Bäckström put on strong performances in 2012 with wins over Sergej Grecicho and Thomas Hytten, who Bäckström TKO'ed in May at the Vision Fight Night in Karlstad, Sweden. Backström was supposed to face #5 Martin Svensson at the Vision show in December but Svensson couldn't come anywhere near the weight limit and the fight was cancelled. It remains to be seen if Svensson decides to move up a weight class or two after the fiasco at Vision.
Finnish Joni Salovaara keep on improving and putting together another winning streak. In December at the Vision FC 5 Salovaara took home a big win when he beat French veteran Olivier Pastor by decision.  In October the Finn got a clear cut decision win over another Frenchman Moktar Benkaci at the Fight Festival 32.
Akira Corassani made his UFC debut at the UFC on FX 5 event in Nottingham, England where the Swede beat fellow TUF alumn Andy Ogle by split decision. Corassani was briefly connected to a fight with Robbie Peralta in the UFC but the Swede declined the opportunity referring a sickness he was battling at the moment.
Bantamweight and Below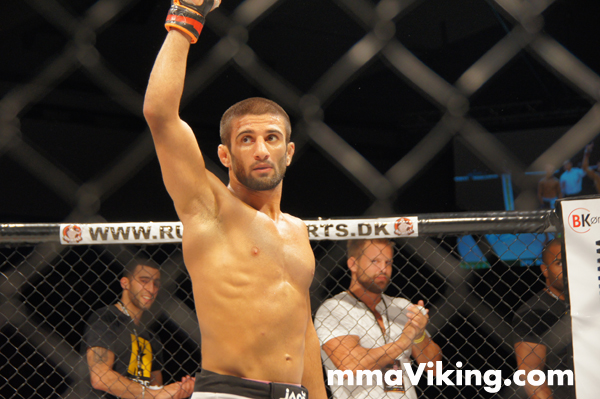 Contenders: Martin Akhtar (Swe), Emil Hartsner (Swe)
Summary: Sirwan Kakai extended his winning streak to eight consecutive wins when he submitted Russian Vladimir Karasiov at Royal Arena 2. It will be surprising if Kakai, who nowdays trains mostly at the American Top Team's main gym in Florida, doesn't get picked up the UFC soon.
Another Swede in David Haggström moves up to second spot on the ranking. Haggström scored a solid win in December at the Vision FC 5 where he finished top ranked Artemij Sitenkov of Lithuania with strikes in the third round.
Finnish flyweight prospect Mikael "Hulk" Silander improved his pro record to 8-1 with a win over American veteran Wade Choate at Fight Festival 32.
Three time ADCC Euro champ Tipi Hirvikangas had trouble with the weight cut at Cage 19 and couldn't get the best performance out of himself against Frencham Olivier Pastor who won the fight by majority decision. Hirvikangas will try to bounce back to the winning ways at the Cage 21 in February.
Constantly improving Toni Tauru of Finland put on another great performance at the Cage 20 where he submitted Estonian Lauri Ulenurm in the first round.
Look for undefeated Swede contenders Martin Akhtar and Emil Hartsner to face one another at Halmstad Arena on March 23rd.
WOMEN (All Weight Classes)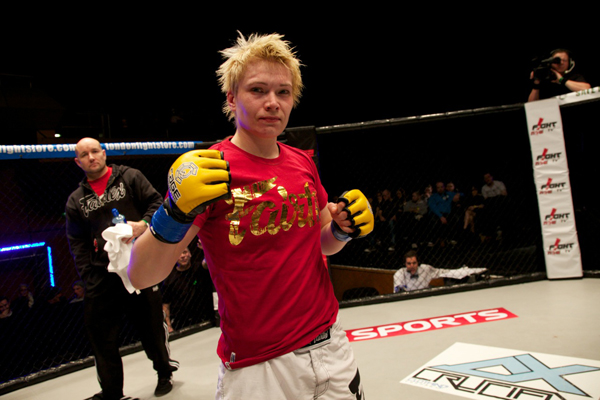 Contenders: Elina Nilsson (Swe)
Summary: On New Years Eve Katja Kankaanpää  cemented her status at the leading female fighter in the Nordic with a dominant decision win over tough Aisling Daly at the Cage Warriors 51 in Dublin, Ireland.
Norwegian Margaret Aase shoots straight to #2 with a impressive TKO win over Lina Eklund at the Rumble of the Kings in November.
Pannie Kianzad, who is 3-0 overall, scored two wins in December and jumps to fourth spot.
Finland's Eeva Siiskonen got her second pro win in November at the Cage 20 where she beat Estonian Helin Paara by decision.
More information regarding MMA Viking's ranking criteria and previous rankings.