The Finnish MMA season has officially kicked in and what a treat it was for us fight fans in Imatra.  The eighth installation of Carelia Fight took place Saturday night and it was my first time at an MMA event as a photographer. The event started with an explosion that silenced the crowd, and as the crowd was baffled, the Pride theme song started blasting from the speakers. Can't go wrong with that, right?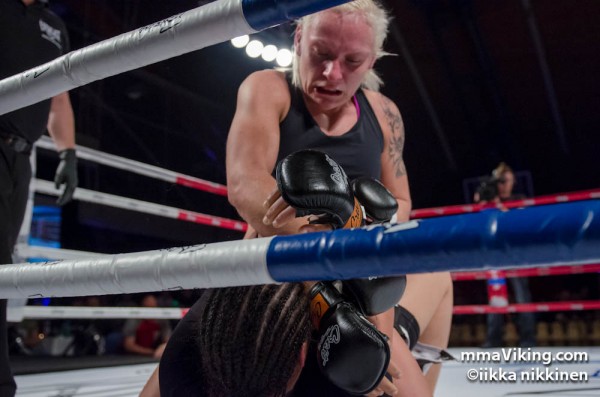 The honors for starting the pro fights of the evening were given to the ladies as hometown hero Eeva Siiskonen started her pro career with a bang, earning an impressive victory against Maryem El Banouti of France via brutal ground and pound from the mount.
The night only saw two fights going to the judges decision, one of them being a tight contest between two young stars Aleksi Mäntykivi and Jani Salmi. Both fighters had each other in dangerous positions, battling submissions after another, but ultimately Aleksi Mäntykivi took the judges decision.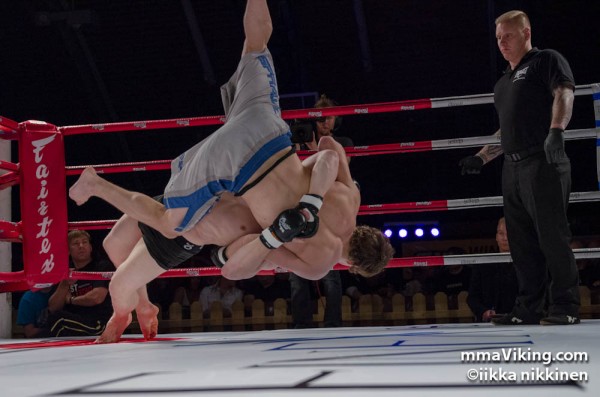 The power duo from Turku had perhaps decided beforehand to return home quickly as Timo-Juhani Hirvikangas and Juha Saarinen blazed through their opponents in less than two minutes combined.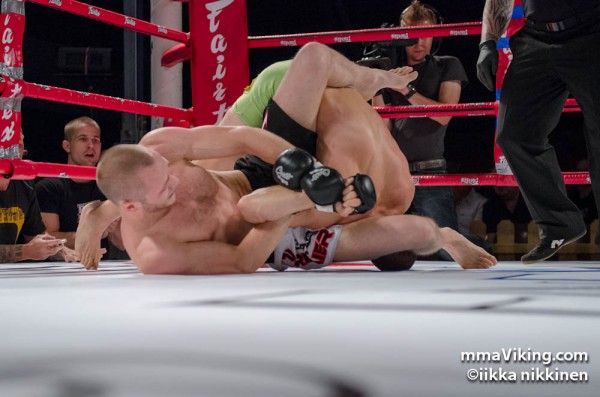 Hirvikangas submitted Freddy Debessel with a beautiful Kimura, and Saarinen knocked out Florian Martin in just 24 seconds. These two are a force to be reckoned with.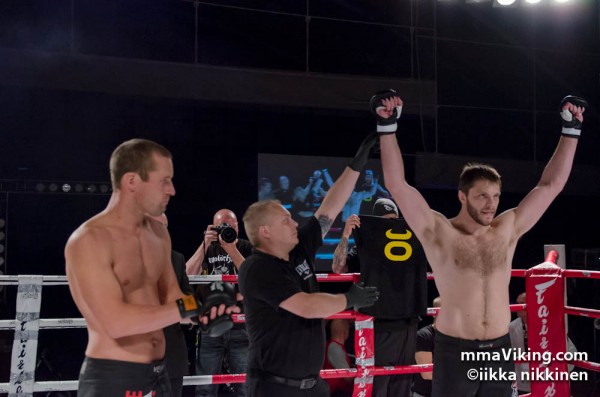 Fighting in Imatra were also two of Finland's most experienced fighters, both hailing for Espoo, Niko Puhakka and Toni Valtonen. Puhakka had a tough fight against Sebastian Garguier, he was in deep deep trouble early on in the fight when he shot for a takedown and got caught up in a nasty guillotine from Sebastian Garguier. They battled for the choke for a good time, but eventually Puhakka freed himself and for the rest of the fight he showed excellent top control, pounding Garguier with solid shots and eventually earning an unanimous decision victory.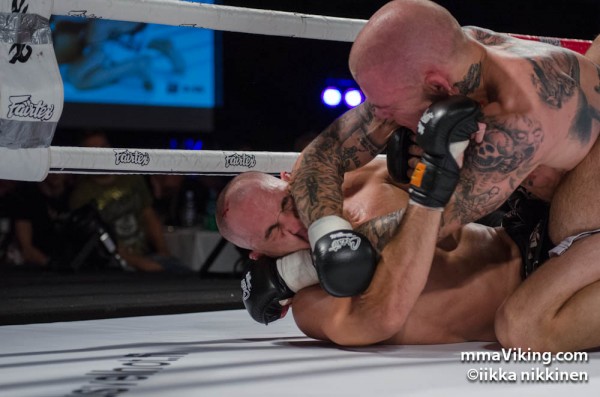 Valtonen returned to the ring after being sidelined for fourteen months due to surgeries on his elbow and shoulder. To no ones surprise we saw a wild stand up fight between Valtonen and Ilja Skondric. After exchanging haymakers Valtonen landed an devastating leg kick that immediately caused damage to Skondric's thigh and the referee was forced to stop the fight. Valtonen naturally seemed ecstatic after the victory and promised to keep active for the remainder of the year.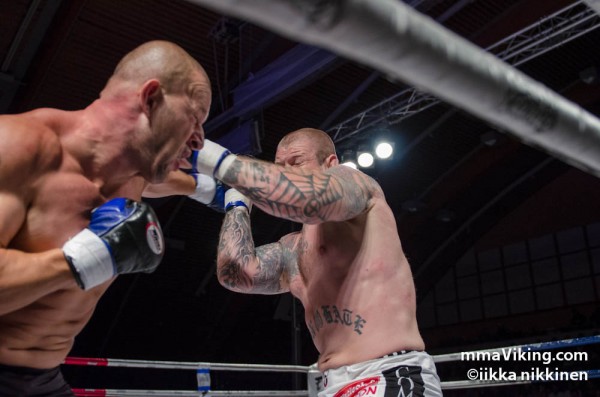 Unfortunately for the hometown crowd, Ville Räsänen suffered the same faith as last time when he fought against Sergei Bal in 2008. Regardless he looked impressive even in defeat in my opinion. Räsänen controlled most of the fight with great confidence, but made a slight error on the second round and left just a little too much space between his defense for Bal to land a left hook that dropped Räsänen.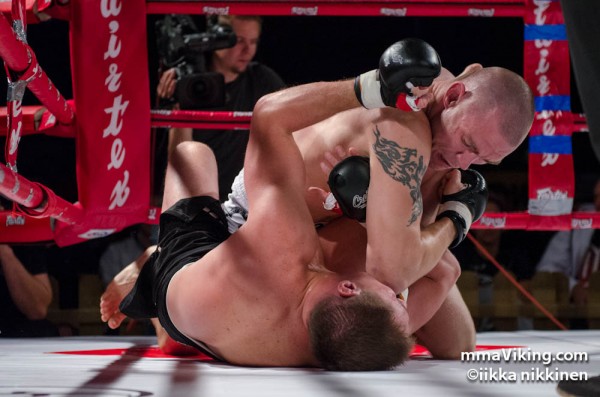 The main event for the evening featured Finnzilian Lucio Linhares against frenchman Boubacar Balde, in an upper weight class where Linhares normally fights. Unfortunately for Linhares, his night was cut short when he took the first shot from Balde right on the button and eventually succumbed to the ground and pound. Balde was very humble in victory and praised the crowd in Imatra for staying energetic and supportive for all the fighters that stepped in to the ring that night.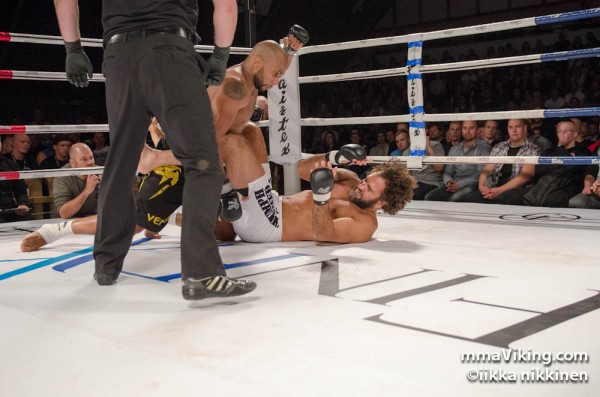 All and all it was an great event to start the mma season with. We saw all the aspects of this great sport that more and more people fall in love with each day. The of the year is going to be packed with great events here in Finland, please check out Joona's article about the upcoming events here:
I truly appreciate the opportunity given to me by Ryan and Joona of MMA Viking to cover and take pictures at an event for the first time, and kkeep a look out for my photo gallery which will be posted shortly.