The Finns know that after the gruelling winters of the north it is time to enjoy the short summer and get some much needed rest before the cold and darkness take over again. Finnish MMA scene with its fighters, promoters and fans are no exception to this rule. This is very evident when you look at how MMA shows are held in Finland: there is not a single MMA show between June and August. But when the summer turns to fall fighters get back to the gyms, promoters start to build upcoming events and fans are making notes of upcoming shows to their calendars.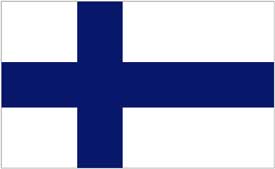 Here are the scheduled MMA events for the second half of 2012:
Carelia Fight 8. 1.9.2012 Imatra. Eastern border town of Imatra plays host to the eight Carelia Fight show that opens up the new MMA season in Finland. The card is filled with top Finnish fighters with most of their opponents coming from France. 
Botnia Punishment "XII". 14.9.2012 Seinäjoki. Botnia Punishment has built its 12th show from familiar ingredients as local talents Katja Kankaanpää (#1 ranked Nordic female fighter), Jarkko Latomäki and Olli-Jaakko Uitto headline the card.
Turku Fight Night I. 15.9.2012 Turku. Third edition of Turku Fight will be a lower profile show, hence the "Fight Night" status, that will feature mostly local fighters in both professional and amateur bouts. Primus motor of the promotion is pro fighter Jerry Kvarnström (10-2) who should fight on the card too.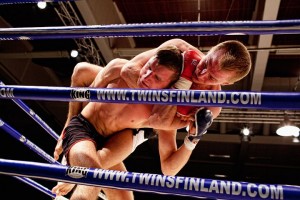 Fight Festival 2012. 13.10.2012 Helsinki. Fight Festival, one of the oldest MMA promotions in Europe, is back in business after a short hiatus. Card for this show hasn't been published yet but the promoter confirmed to MMA Viking that the card will be built around the usual FF talent ie. Niko Puhakka, J-P Vainikainen, Joni Salovaara, Mikael Silander and so on.
Shooto Chicago Collision 10. 27.10.2012 Lahti. MMA scene in the city of Lahti, Finland's Chicago, has deep roots with the Shooto organization so the shows there usually apply the Shooto rules. Amateur bouts will go down before the pro fights of the night. The card hasn't been published yet but it will probably hold a lot of Lahti based fighters like Cage Warriors stand out Matteus Lähdesmäki and Jimmy Immonen.
StandUpWar – Rising Stars. 27.10.2012 Tampere. Third edition of StandUpWar will present mostly up-n-coming fighters. StandUpWar is a "mix fight" event that holds both MMA and kickboxing fights in a cage. These types of events were popular back in the early 2000's across Europe but now days more of a rarity.
Cage 19. 3.11.2012 Vantaa. Cage has been putting up shows since 2004 and is currently the most active MMA promotion in Finland. Cage's matchmaker told MMA Viking that they are working hard on the card but couldn't give out any names yet.
Cage 20. 17.11.2012 Oulu. "Northern Storm II" takes Cage's show to northern Finland for the second time. First one in 2011 was a big success with a packed arena.
Fight For Glory. 8.12.2012 Turku. According to FightSport.fi the new promotion will hold it's debut show in the Caribian arena in Turku. Behind the promotion are old school guys from the FinnFighters Gym that used to organize FinnFight NHB events back in the days.
Be sure to check out MMA Viking's calender for latest info on all Nordic MMA events!