STHLM SHOOT's Kristian Lexell is back blogging for MMA Viking. After a popular written blog, where "Lex" documented his travel to Vegas and his recent VISION Fight Night 1 bout, we now try a video blog as the middleweight prepares for the September 1st VISION FC 4 card in Glasgow, Scotland.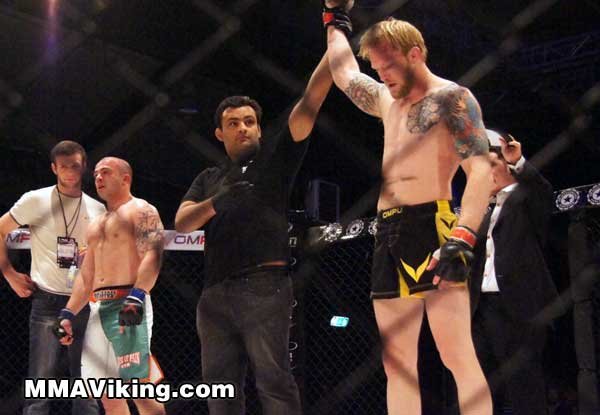 Lexell is trains alongside UFC Fighters Alexander Gustafsson and Papy Abedi, and other Nexus fight center athletes such as Nico Musoke, Claes Beverlöv, and Jonatan Westin. The Stockholm fighter recently traveled for a camp in Las Vegas at such gyms as TAPOUT, Drysdale Jiu-Jitsu and Throwdown.  He also benefits from the association with Nexus and San Diego's Alliance Training Center.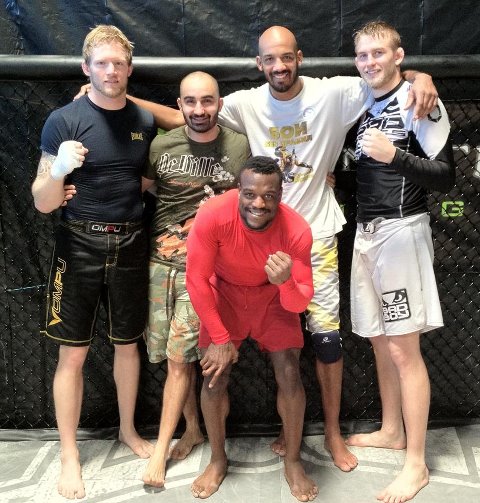 After finishing Sam Boo at Vision Fight Night 1 in May, Kristian Lexell is now set to face Chris Scott (5-1) from Englad.  Scott has won 4 of his last 4 fights by submission, and should be a an exciting match on September 1.
MMA Viking will be filming and presenting a video blog as Lex trains in Stockholm and then travels to Scotland for the bout. Get prepared for some insightful footage before, during, and after the event.
The video series is powered by OMPU! (www.ompu.com)
About Kristian Lexell:
Kristian Lexell is a veteran of fight sports, with MMA bouts going back to 2001, plus boxing and Muay thai experience. The Swede returned to the cage in 2011 after a four year absence, and has since collected three wins with one loss. Known as "Lex", the powerful middleweight trains at Stockholm's Nexus Fight Center. The Gothenburg native won MMA Viking's KO of the Year in 2011 with his KO of Allan Love at Battle of Botnia 4.
For more information visit Sherdog's FightFinder and www.kristianlexell.net.  Lex is sponsored by OMPU (www.ompu.com) and Sthlm Shoot (www.nexusfightcenter.se).
Blog Powered by OMPU