Vision officials have announced the finalization fo the upcoming December 1st card in Stockholm.  The big news is Nico Musoke is a late addition to the card.  Read the press release below.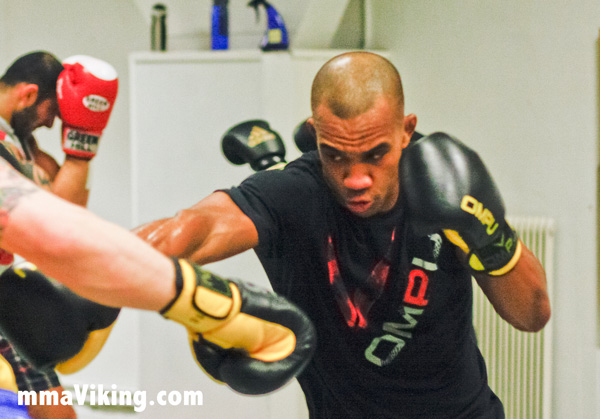 Press Release
Main Card
To finalize the VISION 5 main card we added the Sthlm Shoot superstar Nico Musoke. He will have a face-off against the French grappling specialist Mickael Lebout (7-1) . Musoke was last seen fighting over in Scotland and is now ready to showcase his skillset for his hometown crowd.
Prelim Card
We also add another fight between two great ground specialists to the undercard. The wrestler Dennis Erdogan takes on the grappler Jonatan Salminen.
VISION is has now a complete fight card and wishes all its fans a great show coming 1st of December. Come and support MMA and your local fighters.
VISION 5 Full Card
Main Event
David Häggström v Artijem Sitenkov – bw titlefight
Main Card
Martin Svensson v Niklas Bäckström
Nicolas Musoke v Michael Lebout
Per Eklund v Joni Salovaara
Andreas Ståhl v Frodi Hansen
Jonatan Westin v Christoffer Svensson
Prelim Card
Carlos Prada v Frantz Slioa
Mohammad Babadivand v Botan Tokay
Fernando Gonzalez v Lauri Vääntanien
Niclas Danielsson v Håkon Foss
Denis Erdogan v Jonatan Salminen
Pannie Kianzad v Cheryl Flynn