Two of the biggest Finnish MMA promotions, Cage and Fight Festival, released cards of their upcoming shows back-to-back. First Fight Festival announced its card that is filled with established stars and UFC veterans. Now Cage published a totally different kind of card for it's upcoming show "Cage 19". Cage has built its show mainly on an army of  undefeated prospects and highly regarded up-n-comers like David Aranda, Timo-Juhani Hirvikangas, Musa Amagov, Tommi Marttinen and Greger Forsell.
MMA Viking talked to Cage matchmaker Olli Hartikainen about the fights on the card and MMA in Finland.
"Finnish MMA scene is going through a change right now but it is a positive one. Cage has served as a launch pad for Finnish stars like UFC lightweight Anton Kuivanen and top ranked featherweight Tom Niinimäki. Both guys are now fighting abroad but we have a new generation of fighters coming up and now it's their time to step into the spotlight.  Overall I see that the main card fighters are ready to take the spots that guys like Kuivanen and Niinimäki left open for them.
Undercard has an exceptional amount of talent and potential on it. I think it is awesome to see this next generation get better all the time and climb up the ladders. MMA in Finland has taken big steps forward lately and I believe that level of competition we got is pretty damn hard now days. " comments the matchmaker.
Champion David Aranda (8-0-0) Spain vs Timo-Juhani Hirvikangas (5-1-0)
Hartikainen is excited about this main event fight for the Cage Bantamweight title:
"I think this is a very interesting fight. Tipi Hirvikangas has been training really hard and now he gets a chance to step into the spotlight when he faces the undefeated David Aranda. Tipi has been impressive in his last few fights and is at the moment the best Finnish challenger for the champion.
Hirvikangas is a three time European champion in submission wrestling which tells you how dangerous he is on the ground. Lately he has focused hard on improving his striking. The powerful Spaniard is explosive on the feet and skilled on the ground. We haven't had a fitting challenger for Aranda for a while but now we got a good one. We believe this is going to be a very exciting fight for the crowd."
The undefeated Spaniard David Aranda is 8-0 on his pro career. Despite hailing from a kickboxing background, Aranda has taken all of his wins by submission. Aranda's last win came in June when he submitted Marc Gomez with a rear naked choke at the Almogavers The Chance 3 event in Barcelona, Spain. His most notable wins are over Finnish kickboxing powerhouse Mathias Klockars (5-1) and Scotland's James Doolan (16-8). Aranda holds the 7th spot on the European Top Ten bantamweight ranking.
FinnFighter's Gym's Tipi Hirvikangas is one of the best grapplers in the European bantamweight division. The three time ADCC European champ is a killer on the ground with super slick leg locks. Hirvikangas, who is the main training partner of top Euro featherweight Tom "Stoneface" Niinimäki, has spent the summer honing his striking skills. Finland's national boxing team's former coach Edwin Kade has been one of the trainers to work on Hirvikangas' boxing. Hirvikangas is currently ranked 5th in bantamweight on the MMA Viking Nordic rankings.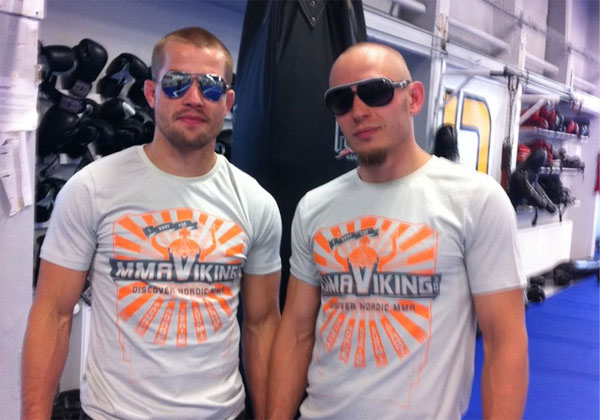 The Finn is determined to beat the champ: "Well he is a tough guy, no doubt. He is good both on the feet and on the ground without any major weaknesses. I bet it's going to be a entertaining bout. Aranda is undefeated still but I ready to give him his first loss. I want the belt!" commented Hirvikangas to MMA Viking.
LW: Musa Amagov (4-0-0) vs Ott Tõnissaar (6-1-0), Estonia
Musa Amagov, who is widely considered as one of the brightest prospects in Europe, will put his undefeated record to test against the talented Estonian grappler Ott Tonissaar. This is a great test for Amagov who is known for his explosive and brutal striking on the feet. Amagov has finished all of his four pro fights with three of finishes coming in under two minutes. Tonissaar has also finished all of his fights so far and five of them by submission.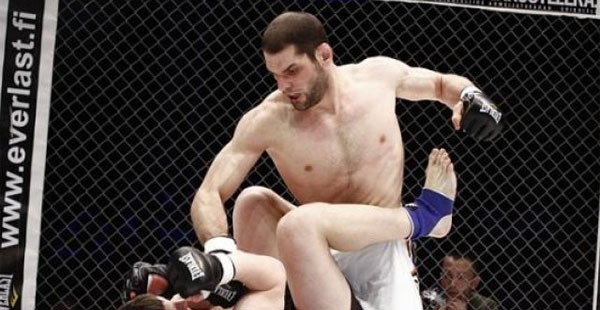 Matchmaker Hartikainen likes the match up: "Musa Amagov has been very impressive in his fights so it is quite difficult to find opponents for him because of this fierce reputation that he has. Ott Tonissaar is a difficult and interesting opponent for Amagov. Estonian's striking isn't on Amagov's level but his grappling is top notch and he has high fight IQ. This is a true test for Amagov."
WW: Kai Puolakka (7-3-0) vs Johan Vänttinen (7-2-0)
Two high level welterweights meet in a all Finn bout. Puolakka's four fight win streak came to end in his last fight when Swedish up-n-comer and now TUF applicant Nico Musoke choked the Finn out with a guillotine choke in the third round. Johan Vänttinen has improved his overall game and has stacked up four consecutive wins. This fight has a lot of potential to be the fight of the night as both guys are skilled in all areas of the game and fight with aggression.
Hartikainen: "Interesting match up between two Finnish top level welterweights. This is a title eliminator as the winner gets a shot at the Cage welterweight title. Their records are almost identical but perhaps Puolakka has faced a little bit tougher competition."
FW: Greger Forsell (4-0-1) vs Tommi Marttinen (5-0-0)
A clash between to excellent and undefeated grapplers. Marttinen scored an impressive win at the Royal Arena in early September when he submitted Dane Rhassan Muhared in two minutes. Forsell is a BJJ black belt who has won European Championships in both gi and no-gi.  He hasn't fought since October of 2011 when he defeated Elias Kunnas by points in a exciting grappling fest.
Hartikainen:"Tommi Marttinen has gathered a 5-0 record in a short time and almost all of the wins have come by a triangle choke. Now he faces a real ground specialist in Forsell who will be extremely hard to submit. It will be interesting to see what kind of game plans the fighters will have for this bout."
FW: Marcio Cesar (16-7-0) vs Moktar Benkaci (8-2-0), France
Finnzillian Marcio "Gracinha" Cesar looks to bounce back after being steamrolled by highly regarded American Jim Alers at the Cage Warriors Fight Night 7. Cesar took the fight on short notice so after a full camp it's reasonable to expect a better performance from him at the Cage 19. Opponent Moktar Benkaci is a Belgian fighting out of France. Benkaci has a grappling heavy style and he has previously mainly in France and Belgium.
Hartikainen see this as a opportunity for Cesar to prove his level: "Marcio took the fight at Cage Warriors on short notice and paid the price for it. Now he has to show his true colors against the French leglock wizard."
LHW: Antti Kästämä (2-0-0) vs Frederic Levfevre (7-7-0), France
Hartikainen: "Kästämä faces a far more experienced fighter in Levfevre who lost to top light heavyweight Juha Saarinen last year  in Finland ."
WW: Juho Valamaa (2-1-0) vs Abdelghani Idrissi (3-1), France
Hartikainen:"Valamaa is coming back after an injury. He has a ton of potential."
FW: Aleksi Kainulainen (1-1-0) FFG vs Jere Varila (pro debut)
Hartikainen: "Jere Varila just won the Finnish Amateur Championships. This is a classic striker versus grappler match up"
FW: Johannes Isaksson ( 4-1-1 ) vs TBA
Hartikainen: "Isaksson just suffered his first defeat in the hands of Makwan Amirkhani but he is a talented allrounder with lots of potential and good physical attributes."
FW: Elias Kunnas (3-2-0)  vs TBA
Hartikainen: "Like Valamaa also Kunnas is working his way back after an injury and he is also loaded with potential."
Cage 19 takes place on 3rd of November at the Energia Arena in Espoo, Finland. Stay tuned for fight card updates and a detailed event preview.