Below are updated MMA Viking rankings for Nordic MMA for the summer of 2012.  The updated rankings take into consideration events in May and June including UFC, Bellator, Cage Warriors, Glory World Series, The Zone shows among others.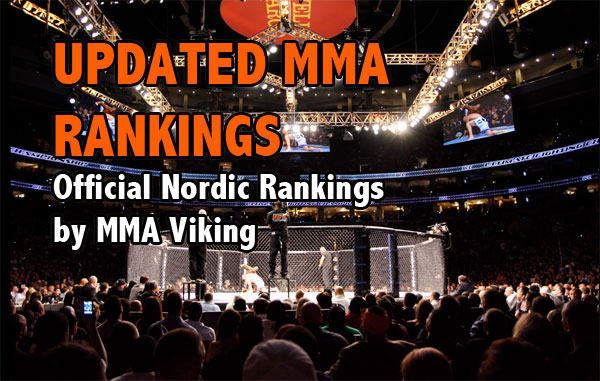 Updated Nordic Rankings
Heavyweight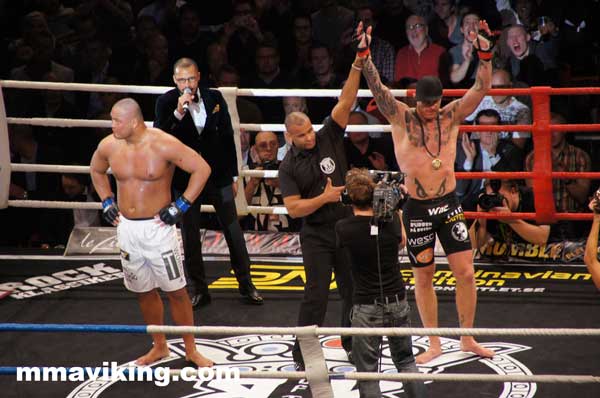 Summary: Kruth keeps the top spot for one last time with light heavyweight debut again set against Cyrille Diabate at the UFC's Nothingham show in September. Kruth will remain ranked as heavyweight until he makes his debut as light heavyweight. Swedish wrestling powerhouse Eddy Bengtsson was busy in May racking up wins at the Zone FC and Cage Warriors shows. Finnish behemoth Marko Patteri made a comeback after a long layoff and tapped out Kalle Da Silva at Fight Night 7.
Light Heavyweight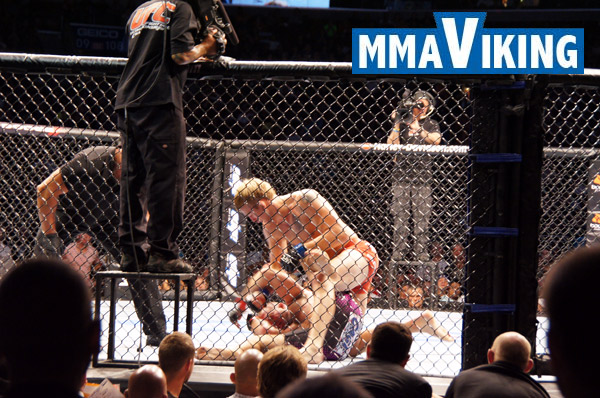 Contenders: Johan Jorup (Swe)
Summary: Sweden's superstar Alex "the Mauler" Gustafsson is  one a league of his own at the Nordic light heavyweight division. After his big win at the Globen over Thiago Silva, Gustafsson has been rehabilitating an old injury but should be expected to be back in the Octagon by September. Another Swede takes the second place as Ilir Latifi has made a strong comeback after being on the sidelines for a year. "The Sledgehammer" used his superior wrestling and steady Ground and Pound to beat the American vet Steve Lopez at the United Glory event at Globen in May. Juha Saarinen bounced back from losing to Mikhail Zayats at Cage 18 with a big win over Russian veteran Baga Agaev. Marcus Vänttinen couldn't perform at his best  in his Bellator debut due to a knee injury. Vänttinen had surgery on the knee and is expected to fight again after the summer.
Middleweight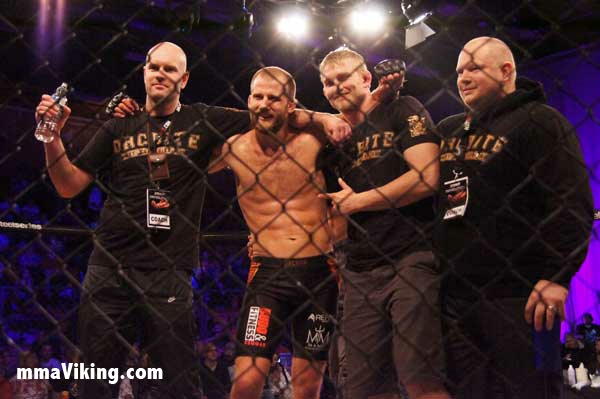 Contenders: Lucio Linhares (Fin), Victor Cheng (Swe), Jack Hermansson (Nor), Mikkel Guldbaek (Den), Simon Carlsen (Den),
Summary: In a rarely seen match up between two top ranked fighters of the same nationality Tor Troeng took the title of Sweden's best middleweight from Mats Nilsson at The Zone FC "Demolition" event in May. "The Hammer" used his superior striking to beat Nilsson, who is known for his excellent grappling skills, in a exciting three round war.  Troeng is now riding a four fight win streak and went 11-1-1 in his last thirteen fights. Hopefully the Umeå brawler gets the well deserved call from the UFC soon. Las Vegas based Andreas "Sweet Swede" Spang scored a huge win at Bellator 66 when he knocked out Brian Rogers in the middleweight semifinals. In the final Spang managed to hurt Miquel Falcao early with strikes but was outgrappled for the rest of the fight by the Brazilian. Danish prospect Mikkel Parlo is still undefeated after seven pro bouts and is now signed to Bellator. Out of the contenders Jack Hermansson fighting out of Norway was also signed by the Bellator in May.
Welterweight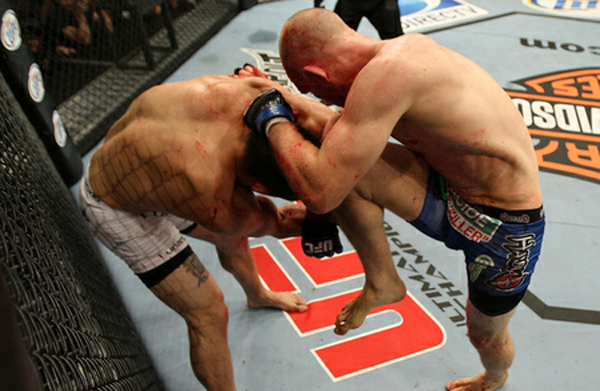 Contenders: Andreas Stahl (Swe), Nicolas Dalby (Den), Domingos Mestre (Swe), Jonatan Westin (Swe), David Bielkheden (Swe)
Summary: UFC title contender Martin Kampmann proved once again that he is among the best welterweight fighters in the world and also one of the toughest guys in the whole sport with a huge come from behind knock out win over Jake "Juggernaut" Ellenberger in June. The Dane is rumored to meet Johny Hendricks in a title shot eliminator bout at the UFC 154 in November. Icelandic grappling wizard Gunnar Nelson made the long awaited return to MMA and won yet again by submission against Ukrainian veteran Alexander Butenko at the Cage Contender show in Ireland. It shouldn't take long for the undefeated Nelson, who is probably the brightest prospect of all Nordic fighters, to get signed by a major promotion.  Norwegian grappler Simeon Thoresen choked out Besam Yousef at UFC Stockholm and earned the first UFC win for Norway.  Assan Njie is racking up wins after dropping down to welterweight. At the Zone FC Demolition Njie won a decision over tough Dane Morten Djursaa. Hulking Swedish welterweight Nico Musoke continues to climb the ladder with a first round TKO win over previously undefeated Scotch Dean Caldwell in June.
Lightweight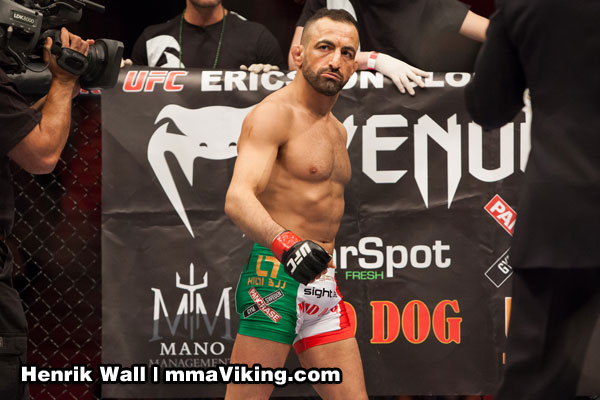 Contenders: Janne Tulirinta (Fin), Kenneth Rosfort-Nees (Den), Claes Beverlöv (Swe)
Summary: Nordic Lightweight top 5 is bunch of high quality fighters. UFC fighters Madadi and Kuivanen take the first two spots. Madadi opened his UFC career with a beautiful submission win at the UFC in Globen. Kuivanen dropped a decision in his UFC debut but is hunting for his first win in the promotion in a fight against Mitch Clarke at the UFC 147 in July. Finland's Niko Puhakka won the Draka Eurasian title over Arsen Shabanov at Draka 7 show that was held in late May in Vladivostok, Russia.  Swedish veteran Diego Gonzalez suffered a disappointing TKO loss to Slovakian Ivan Buchinger at Cage Warriors Fight Night 6.
Featherweight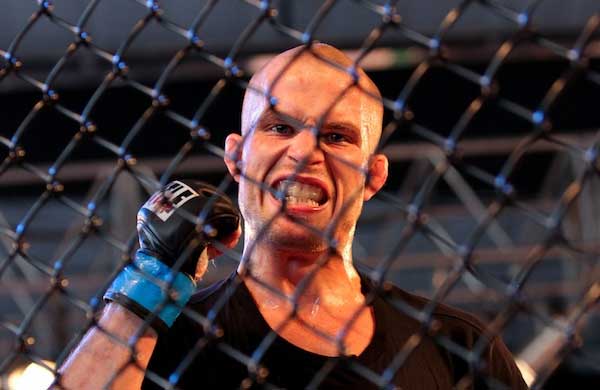 Contenders: Matteus Lähdesmäki (Fin), Hamid Corassani (Swe), Greger Forsell (Fin), Frantz Slioa (Swe)
Summary: Tom "Stoneface" took his first win on the US soil at Titan FC 23 event in Fort Riley, Kansas where the Finn choked out TUF veteran Brian Pearman in the second round. Niinimäki, who has had two training camps this spring at the Imperial aka Blackzillians gym in Florida, should be really close to getting signed by the UFC as the promotion needs fresh blood to it's anemic featherweight division. Norwegian Joachim Hellboy Hansen drops down to second spot due to inactivity. It remains to be seen if we'll see the Nordic MMA icon in the ring or cage again.  Gigantic Martin Svensson stretched his winning streak to five consecutive wins by beating James Saville at the Zone Demolition show. Sweden's Nicklas Bäckström is on fire at the moment with recent wins over Sergej Grecicho and Thomas Hytten, who Bäckström TKO'ed in May at the Vision Fight Night in Karlstad, Sweden. Finnish Joni Salovaara bounced back from a disappointing loss to Sergej Grecicho by submitting Latvian Roman Siaudinis in the first round at the Battle of Porvoo 3.
Bantamweight and Below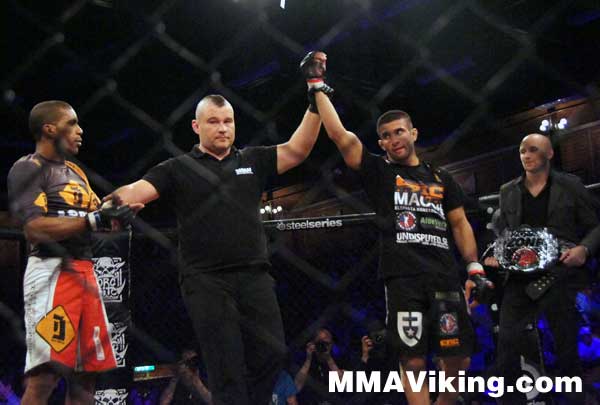 Contenders: Toni Tauru (Finland)
Summary: Sirwan Kakai fought first time in nearly a year when he stopped Brazilian Claudemir Souza with strikes in May at the Zone event in Gothenburg. It will be surprising if the undefeated ATT & GBG MMA fighter doesn't get picked up the UFC soon. Finnish prospect Mikael "Hulk" Silander suffered his first career loss at the Battle of Moscow 7 where he dropped a decision to Combat Sambo champ Ali Bagautinov. David Haggström won a decision over James Doolan at the Vision 3 event in Glasgow, Scotland. ADCC veteran Tipi Hirvikangas has won his last three fights in impressive fashion.
WOMEN (All Weight Classes)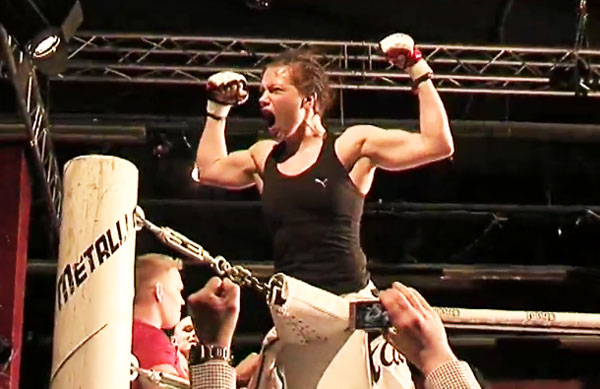 Contenders: Elina Nilsson
Summary: Undefeated Kankaanpää  (interview at MMAViking) passed the biggest challenge of her career so far when she dominated Japanese Mei "V.V." Yamaguchi (interview at MMAViking) at the Botnia Punishment 11 in March.  Lina "Lynx" Eklund won a decision over Belgium's Fran Vanderstukken at the Staredown show in Antwerpen in March.  Elina Nilsson looks to make a jump in the rankings as she heads to the US to fight on the popular Invicta FC against Strikefoce veteran Julia Budd on July 28.
More information regarding MMA Viking's ranking criteria and previous rankings.