Botnia Punishment promotion's event "11" delivered a night of exciting fights for the fight fans at the Rytmikorjaamo event center in Seinäjoki, Finland.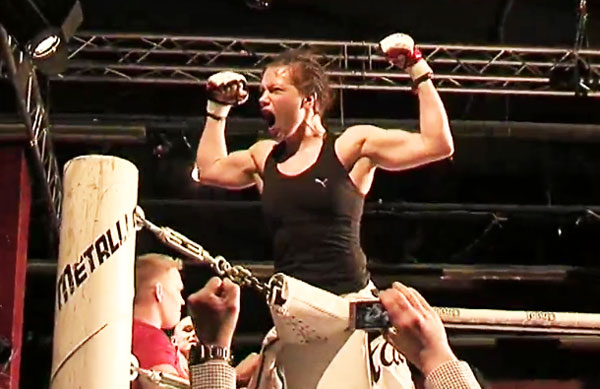 The fight card was headlined by Seinäjoki own Katja Kankaanpää (6-0) who fought Japanase Mei "V.V" Yamaguchi (9-4-1) in the main event. The undefeated Finn proved to be too strong and athletic for the Valkyrie Champ. In the first round Kankaanpää opened up with few stiff jabs and a guillotine attempt from a takedown.  Yamaguchi had also her moments as she tried to lock up a triangle choke on Kankaanpää. In the second round Kankaanpää got more strikes in on the feet and punished Yamaguchi on the ground with strikes and elbows. Third round was much of the same with Kankaanpää getting the better of the striking exchanges and top position once the fight hit the ground.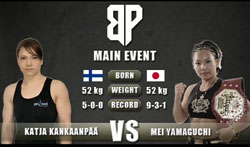 After three rounds of action pressed fighting all the judges saw Kankaanpää as the winner and awarded the unanimous decision to the hometown hero. Kankaanpää, who is the number one ranked in MMAViking's Women's Nordic ranking, moves to 6-0 on her pro career. It remains to be seen whether Kankaanpää continues to fight in the Nordic circuit or will she get signed by an international promotion.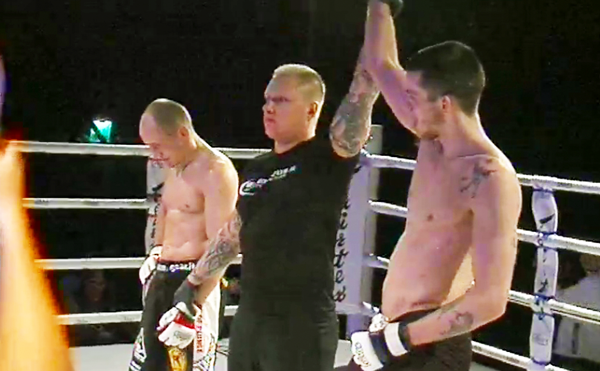 Stockholm's Niklas Bäckström was able to take home a decision win over vet Sergei Grecicho. The young Swede took the fight on a one week notice but could still push the tempo and hold a dominant position over Grecicho for most part of the fight. More details of the fight over here.
In the welterweight division Vaasa's Glenn Sparv (5-1) put a stomping on his Czech opponent Pavel Bechtold.  After the crueling first round Bechtold couldn't continue and Sparv was declared as a winner by TKO.
In the bantamweight division Espoo's top prospect Mikael "The Hulk" Silander (6-0) continued on his impressive ways. Czech veteran Michal "Hasa" Hamrsmid (20-10) was in trouble right away with the young Finn who catched Hamrsmid in a triangle choke. After a scramble Silander got top position, passed to half guard and lock in a key lock. Hamrsmid managed to sweep Silander from the top but the submission hold remained tight and the Czeck had to tap out early in the first round. Silander, who trains with some of best fighters in Europe in J-P Vainikainen, Niko Puhakka and Joni Salovaara, seems to have potential to go far on his MMA career.
Results (pro fights)
Katja Kankaanpää vs Mei Yamaguchi: Kankaanpää by Decision (Unanimous)
Mikael Silander vs Michal Hamrsmid: Silander by Submission (Keylock) R1
Nicklas Bäckström vs Sergej Grecicho: Bäckström Decision (Unanimous)
Glenn Sparv vs Pavel Bechtold: Sparv by TKO (Leg injury) R1
Jani Myllynen vs Junior Beltrao: Myllynen by Decision (Unanimous)
Juhani Aho vs Hannu Suhonen: Aho by Submission (Rear naked choke) R2