Sweden's Niklas Bäckström (11-3) returned to action tonight at KSW 66 in Szczecin, Poland. The 32 year old faced Sebastian Rajewski (11-6), a Polish fan-favourite & winner of three 'Of The Night' bonuses in KSW, but the Swede –that took the bout on 3 weeks notice– lost in a unanimous decision.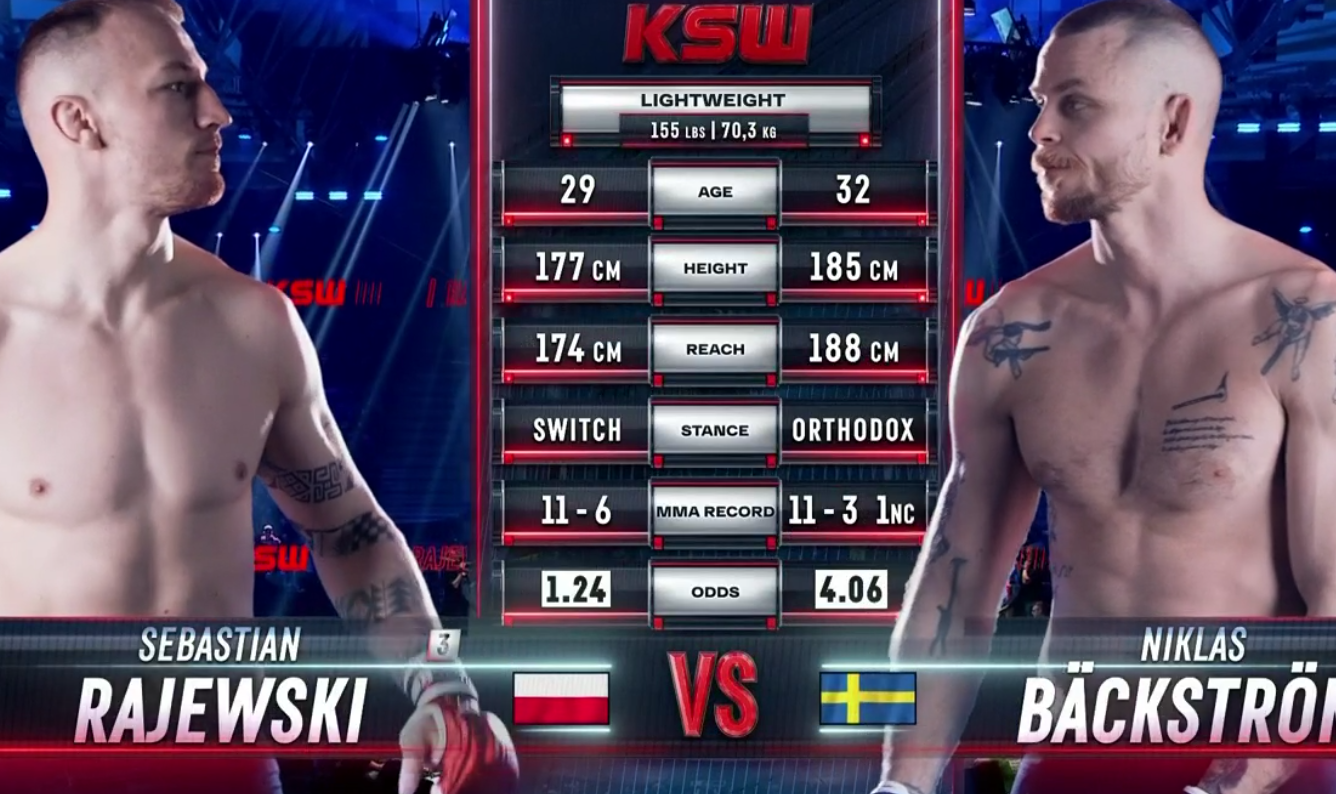 Backström starts cautiously and defends a few kicks.  Niklas looks good in the lightweight division, moving up in his long awaited return.  Nilas moving forward with straight punches, but nothing lands.  The Polish fighter with a series of kicks.  Good front kick to the face from the Swede.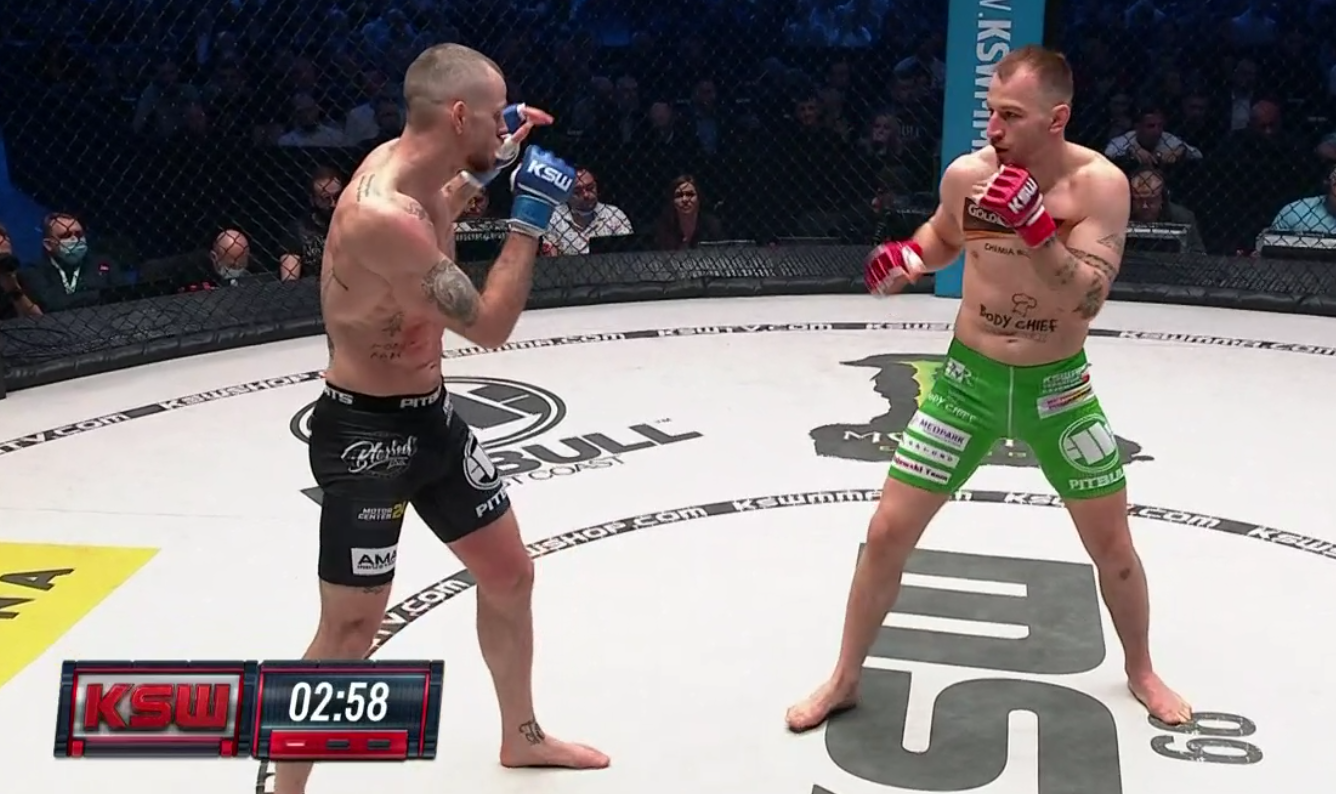 Rajewski throws a good right hand, and Niklas ties up and tries to land a knee in the clinch.  Not much action in the first half of the round and Niklas looks cautious and takes a solid punch.  Niklas tries for a take-down, but well defended.  The rust is being shaken off, and the fighter out of Luleå remembers what it is like to be in a fight again as he picks up the pace.  The Polish fighter is a southpaw, which is taking a little more time to figure out.  Niklas dodges a spinning high kick at the end of the first.  That round should go to Rajewski.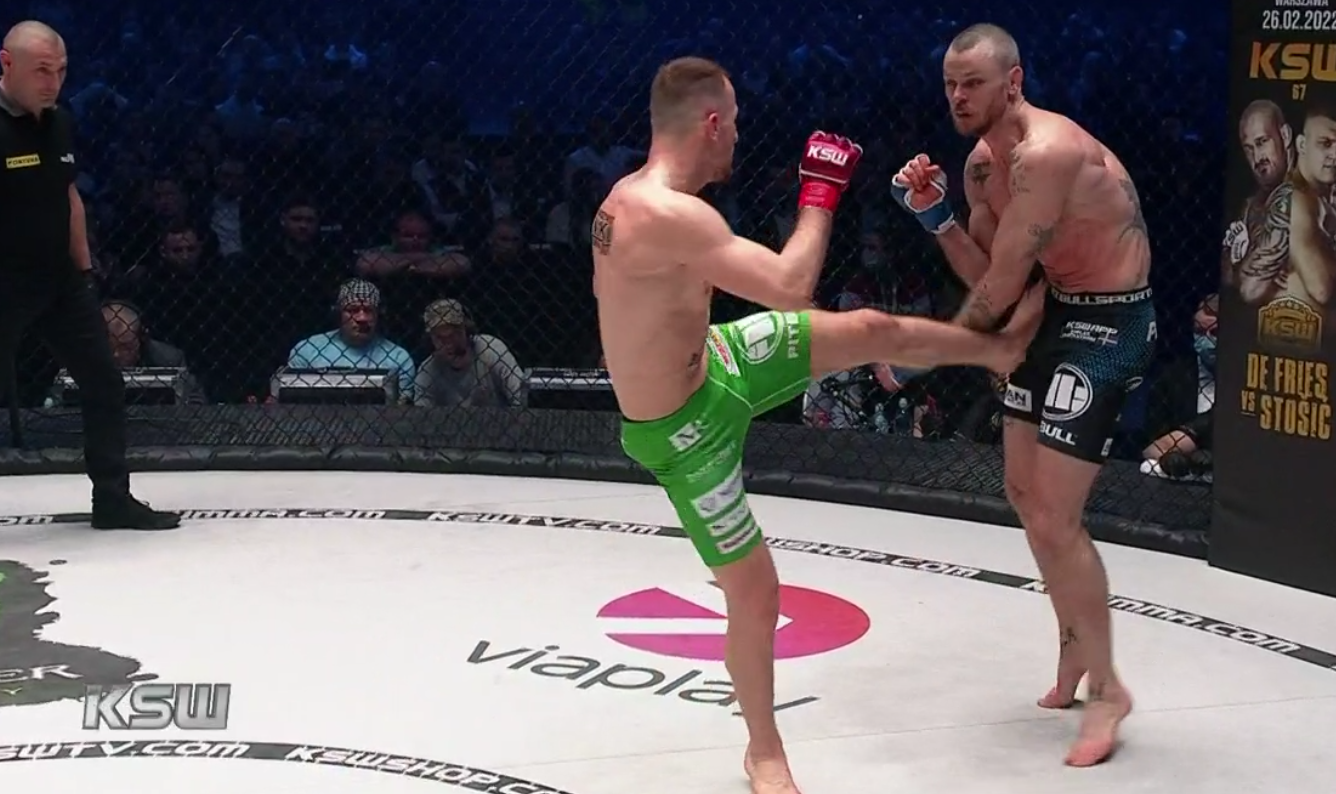 Backström looking to counter to start the second.  The left hand of Rajewski and left kicks are landing.  Good right from the Swede that can't seem to pull the trigger yet.  Niklas has the reach and lands a good straight right hand, and now a right kick straight to the groin.  Rajewski takes a knee and a time out is needed.  A short break, and they start again.  Blood coming out of the left eye of the Luleå fighter.  Niklas takes a head kick and a left hand, and is just a step behind in his return.  The volume is in the Polish fighter's advantage with the fight statistics showing 27 to 11 in this second frame.  Another round to Rajewski.
Rajewski landing little kicks and punches, as Niklas fails on a take-down.  This has turned into a kick-boxing bout, and better suited for the Polish fighter that is able to land good shots. Backström's best shot is a straight right, which he lands a few at the end of the round, and another right hand.  Niklas waves on the opponent at the end, and Rajewski lands a good one-two punch as they flurry to bell.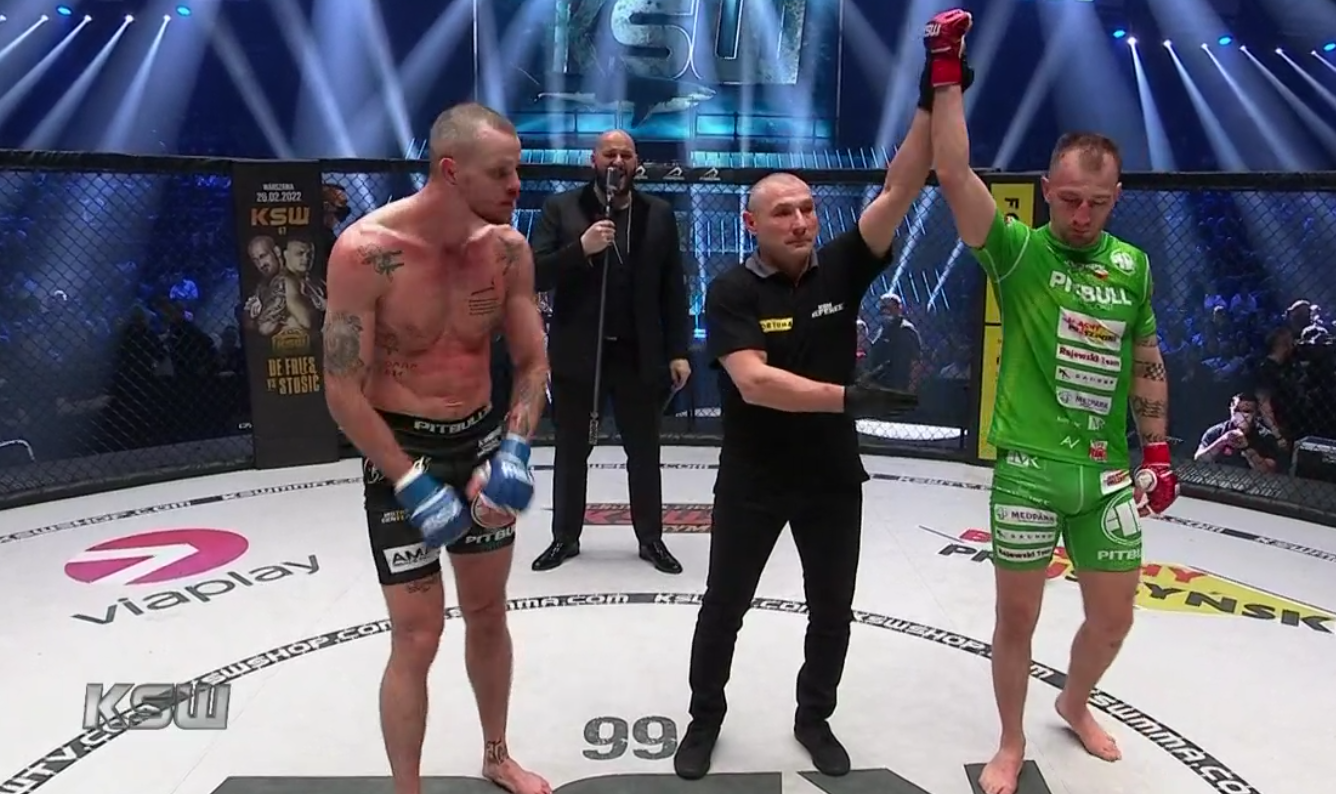 Unanimous decision for Rajewski.  In a post-fight post, Niklas looks to have also injured his left hand.  While happy to take a fight again and be part of the KSW promotion, he admitted that 3 weeks notice was not enough time for a successful return to action.