Emil Weber Meek (9-2-1-1) was matched up with Rousimar Palhares at Venator FC 3 after the dangerous and feared fighter was suspended by the Nevada Athletic Commission for holding onto a submission for too long (again) against Jake Shields at WSOF 22. While Meek's popularity and ambition to get big fights secured him the unlikely matchup, the underdog smashed Toquinho with elbows. This shocking win and his only UFC win by a Nordic fighter on a pay-per-view main card in 2016 earns Valhalla MMAViking.com's 2016 Nordic Fighter of the Year.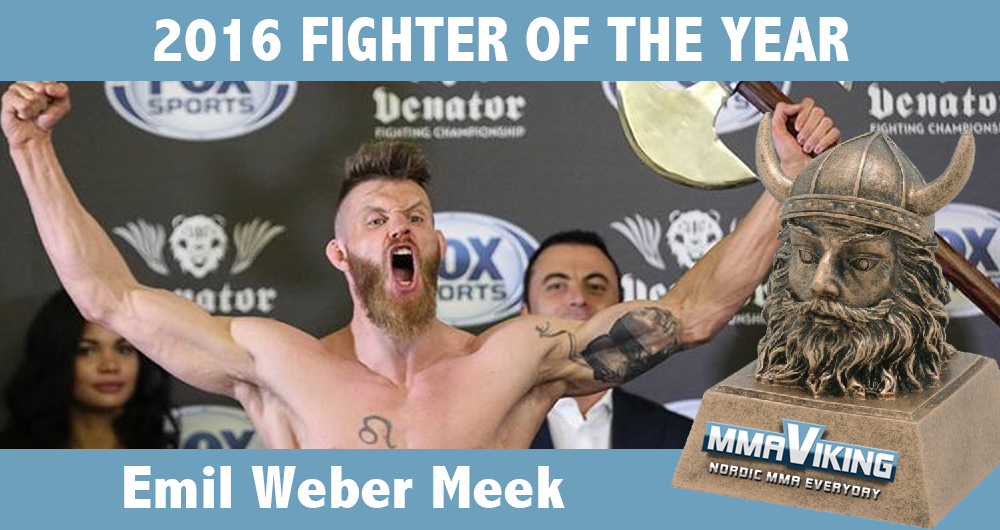 In 2015, Meek was struggling to take out quality European competition as the welterweight had two wins in four attempts.  In May of 2016, he had a chance of career as he was paired against Palhares, who was coming off submission wins over Mike Pierce, Steve Carl, Jon Fitch and Jake Shields.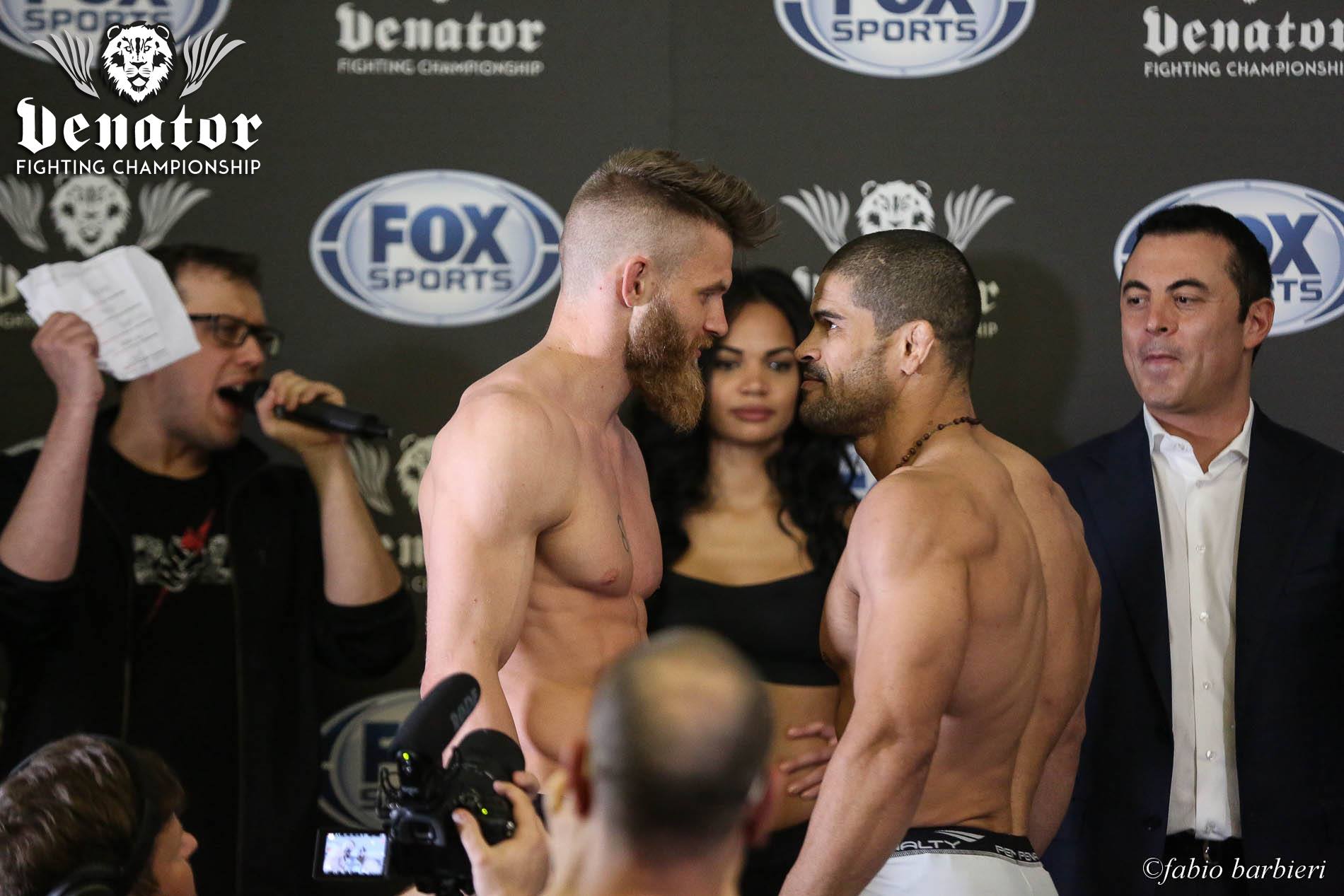 In just 45 seconds, Valhalla put himself on the global MMA radar by destroying the Team Noguiera fighter before the fight hit the ground.  With elbows and punches Meek stopped the Brazilian and became the Venator Welterweight Champion.
With Meek's move to Oslo and fulltime training at Frontline MMA he was taking his skills and confidence to a whole new level.
The Norwegian was signed to the UFC and made his Octagon debut against Canadian Jordan Mein (29-10) in Toronto in December.  The 28 year old was looking to become the first Nordic fighter to win on a pay-per-view event main card this year at UFC 206.
Meek made the most of the opportunity and after getting in trouble early with a rib injury, used his grappling skills to get the fight to the ground and grind out the experienced Canadian.  With the UFC win, the MMA Trondheim fighter became just the second raised Norwegian to become victorious in the Octagon.
Valhalla already earned MMAViking.com's Nordic Showman of the Year in 2015 and Prospect of the Year in 2013.
Former Fighter of the Year winners include:
• 2015 : Makwan Amirkhani
• 2014 : Magnus Cedenblad
• 2013 : Tom Niinimäki
• 2012 : Alexander Gustafsson
• 2011 : Alexander Gustafsson
Check out a complete listing of all of the MMAViking.com Nordic awards since the inaugural awards in 2011.