Magnus Cedenblad won both of his UFC fights in 2014, beating two formerly undefeated fighters in the Octagon.  The Swede, more commonly known as Jycken, follows in the footsteps of Alexander Gustafsson (2011 & 2012) and Tom Niinimäki (2013) to become the winner of the 4th annual MMAViking.com "Fighter of the Year" award.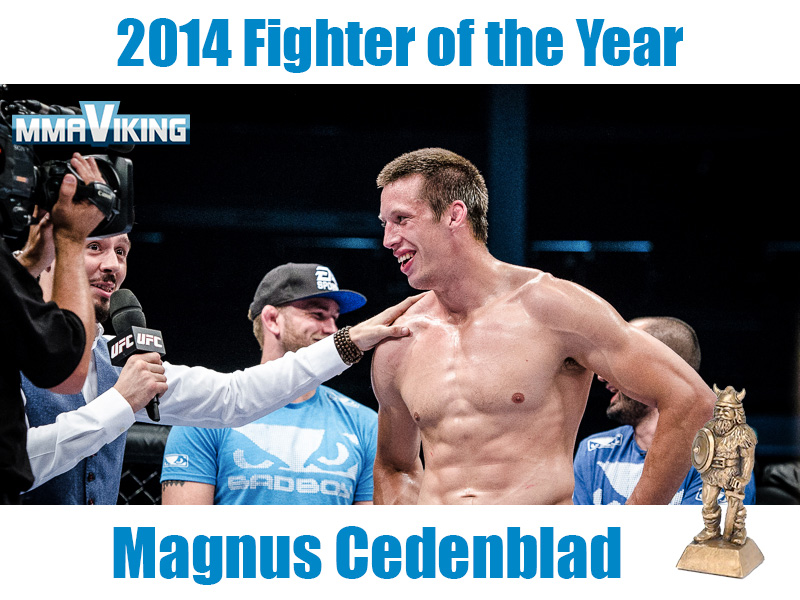 Cedenblad started the year with a matchup at UFC Fight Night 41 at O2 World Berlin in Germany against Krzysztof Jotko.  The Polish fighter came into the bout with an impressive 14 win and 0 loss record for his UFC debut.
The Allstars Training Center fighter ultimately was able to use his grappling skills to get a take-down in the first round and after a competitive 2nd round, Jycken locked up a fight-ending guillotine forcing a tap with just one tick left in the second round.  He won "Performance of the Night" for his effort in Berlin in an impressive win.
Riding a two fight Octagon winning streak, the middleweight was matched up against another undefeated prospect in Scott Askham in October.  The Englishman was fresh off a win over Cedenblad's training partner Max Nunes and boasted a 12 win and 0 loss record coming into his UFC debut.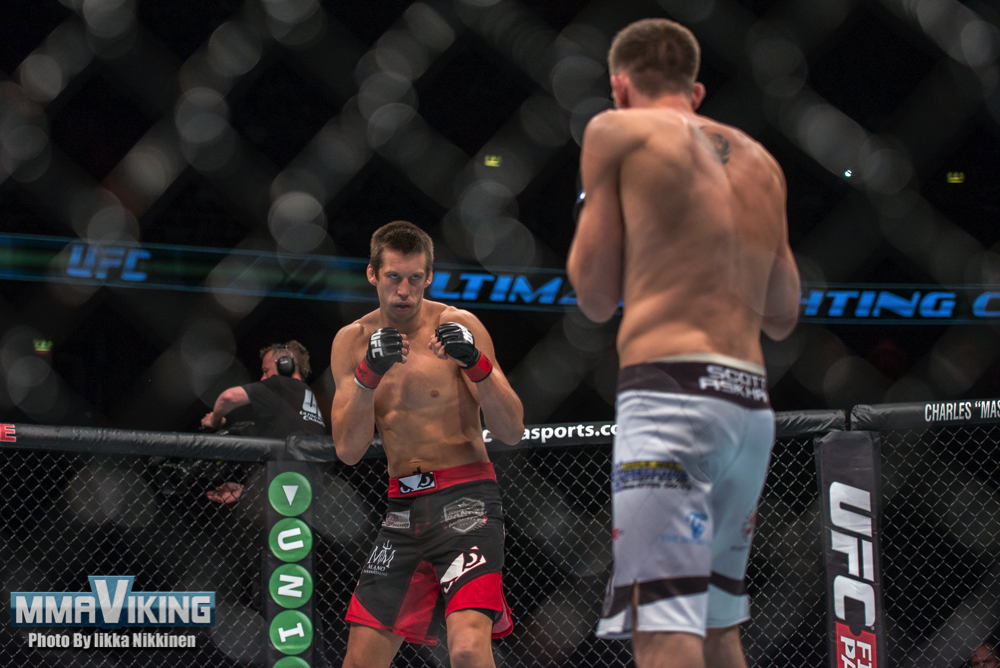 Cedenblad returned to the Ericsson Globe in his hometown of Stockholm, where he suffered a UFC debut loss to then-ranked Francis Carmont.  Ultimately, it was a different result this second time around.
Despite a front kick to the face in the second round, Cedenblad used his superior grappling to keep control of the bout.  He won on 29-28 on all three scorecards to win his second bout of 2014, establish a 3 fight winning streak in the UFC, and win the MMAViking.com Fighter of the Year 2014.
For a complete list of 2014 awards and a history of the yearly winners.