Magnus Cedenblad and Jack Marshman will battle on the prelims tonight at UFC Belfast fight. MMAViking.com is live in Northern Ireland and will post play-by-play and results below!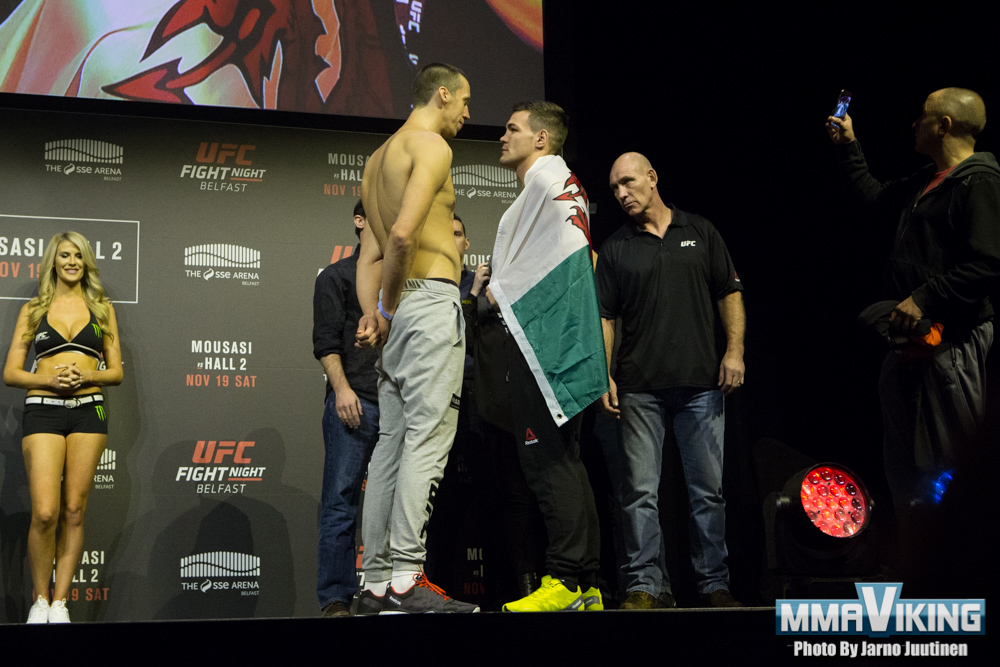 Play-by-Play
Round 1
The fight is on, Cedenblad using his reach advantage but gets caught by a right hand and goes down, some fast scramble and the Swede lands in the full guard of Marshman. Magnus uses good movement and pressure to keep his opponent down and lands some good strikes that cuts the welshman near his left eye, Marshman struggles to get away but Magnus keeps up the pressure and stays on top controlling the fight. End of the round.
Round 2
Second round, a touch of gloves and we are back at it. Left hook from Marshman, some good jabs from Jycken who has found a good distance. An knee attempt from Magnus doesn't go as planned and he falls after getting caught on the side of the head but he is fast to his feet. A fast level change and he scores a takedown but the Welsh is to strong and gets back up. at 1:20 the referee stops it, Marshman scores another knockdown after a hard 3 strike combo the head of Cedenblad and the follows it up with some strikes on a downed Cedenblad.
Magnus Cedenblad loses by TKO at 1:20 in the second round.