Anna Elmose (3-1) and Amanda Bobby Cooper (1-2) will battle on the prelims tonight at UFC Belfast fight. MMAViking.com is live in Northern Ireland and will post play-by-play and results below!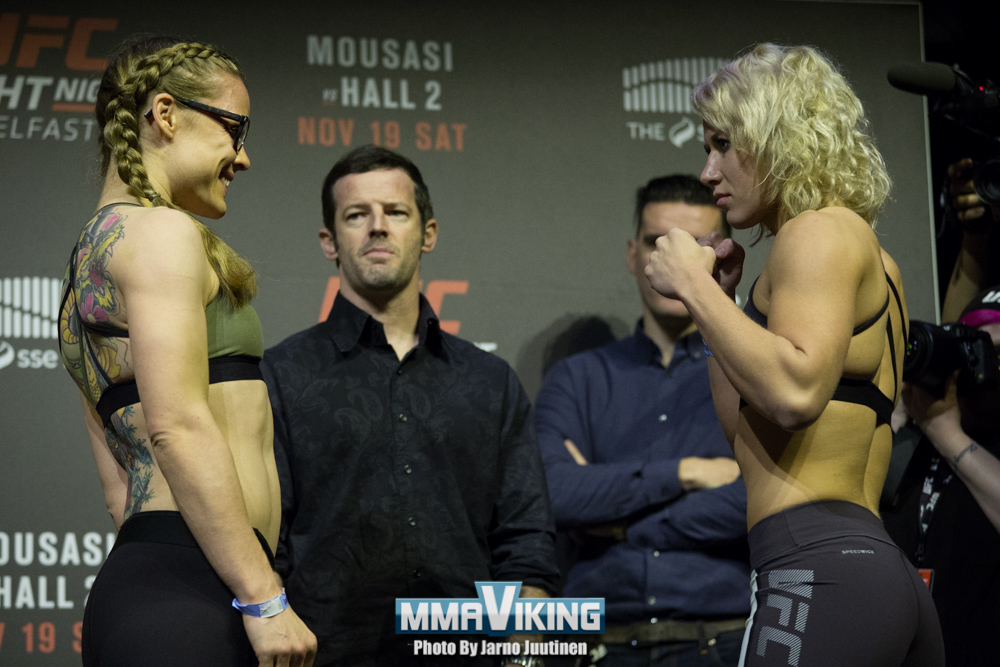 Play-by-Play
Round 1
And here we go! Lots of movement from Anna looking for the reach and openings. Cooper throwing a lot of 1-2 combos doing no damage on Elmose. And as Cooper moves forward Anna lands a solid straight right that sends the American down to the canvas and the Dane quickly goes to work with strikes, elbows and something that looks like a 'can opener' attempt. Some visible damage to the face is done but time runs out as they both get back to their feet. A bloody ABC walks back to the corner. Round 1 for Elmose.
Round 2
A lot of movement right away, Elmose slips and falls but the scramble ends in her favour and from a strong side position she starts to drop some hard elbows and cuts Cooper. They get back up but Cooper lands a good takedown but its Elmose who starts to work for a triangle that she loses and moves to an omoplata attempt but no luck. In the absolute final seconds of the round Cooper gets a hard armbar but the buzzer sounds and it goes to a final round! Round 2 for Cooper.
Round 3
Last round and Cooper comes out much more aggressive, both fighters look very tired. Some minor exchanges, good stiff jabs from Elmose and some high kicks from Cooper. A takedown from Cooper but Elmose has a half guard, the final seconds have Cooper on top with some strikes, this one goes to the judges scoring cards. Round 3 for Cooper.
Anna Elmose loses by a unanimous decision (30-27, 29-28, 29-28)