Magnus Cedenblad (14-5) has officially retired from MMA. The Swede last fought in November of 2016, and had a 1.5 year break in 2015-2016 due to ongoing injuries. The middleweight officially announced his decision on social media today.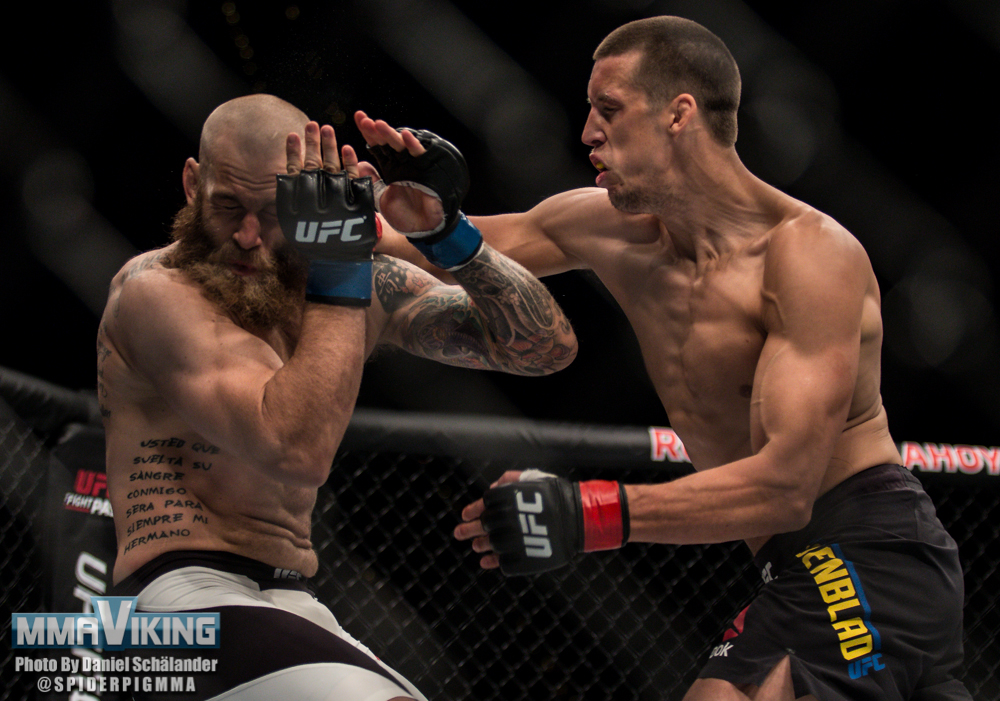 "Yesterday I wrote the hardest mail in my life. As everyone knows, I have been injured for a long time and I am not seeing any light at the end of the tunnel. I feel that I have to go ahead with my life and start a whole new chapter, instead of holding on to a dream that is fading more and more. It is the hardest mail ever. Pull out the cord from your best friend. That is now dead. Shedding a tear when I write this, but realize that it is right. So thank you ufc and fighting in the world's best organization and especially a huge thank you to mma. You've been my best friend to my life mate for so many years (you'll won't be left but it will be there in other ways). To thank everyone who has followed my trip. Wish I could have shown more. But it's a part of being an athlete. I would never have been satisfied. But, I am still so proud of myself. Thanks everything to everyone."
Cedenbland turned pro on 2007, and lost his first two bouts. He went on a 7 fight winning streak in 2009-2011 and got signed to the UFC for the debut in Sweden where he lost to a top ranked Francis Carmont. Amazingly, Magnus won four straight bouts in the UFC until losing his last bout at the hands of Jack Marshman.
"Jycken" is an MMA commentator for ViaPlay and also does personal training.