The relatively unknown Thomas Robertsen (5-0) out of Sarpsborg Chi Kickboxing & MMA will be looking for a breakout win as he now steps up in competition and platform. The Norwegian known as "The Saint" will face UFC veteran Che Mills (16-9-0-3). "I feel that this is my time to move on to the next level. And with five wins i thought now is the time." says Robertsen to mmaViking.com ahead of his showdown at Cage Warriors 80 on February 18.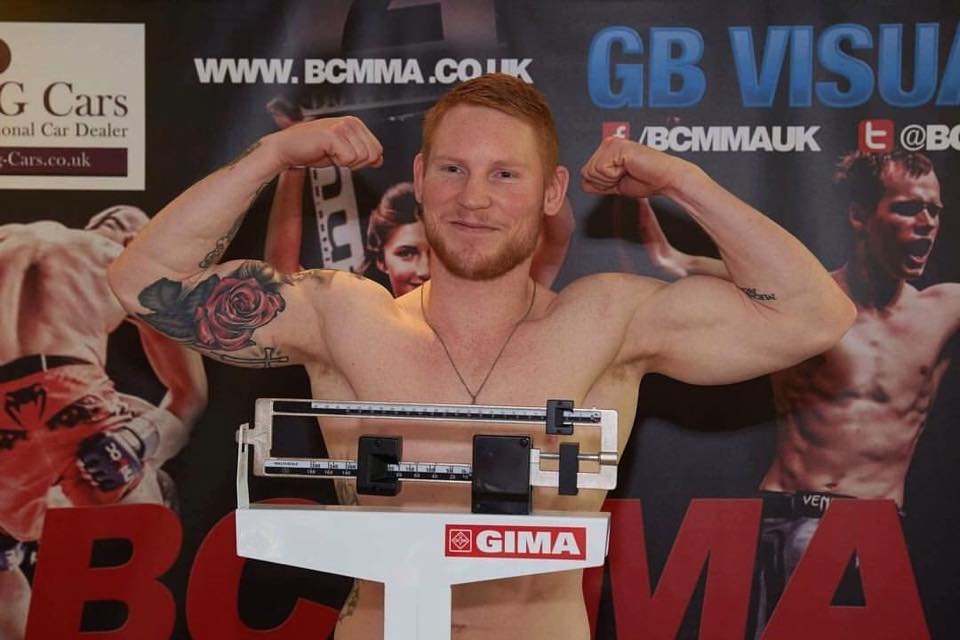 The welterweight has made a name for himself with British Challenge MMA, where he won his final amateur bout and all five pro bouts. Each of these he finished before the final bell. "I am really grateful for BCMMA taking care of me. But since i started MMA, Cage Warriors have been a goal of mine."
"I really wanted a big test this time. I never had Che Mills in mind, because in my mind he was a too big name to start with. But CW asked me if i could fight him some wile ago with really short notice, and i hadn't all the medicals ready. But since i got asked, i asked if i could fight him in February, and CW and Che said yes."
"I must give it my best! I will do anything in my power to get this win!"
Mills is 34 years old and had 4 bouts in the UFC back in 2011-2013. The English fighter has beaten fighters such as Marius Zaromskis and Duane Ludwig. Mills enters this fight looking to re-establish himself after his recent loss to Matt Inman in November.
"I have a lot of respect for Che Mills. He is an veteran and a dangerous opponent. And this is a fight where i am a huge underdog. But there is something in my mind that tells me what if i win? That would be a huge milestone in my career. To win I have to walk in there and fight my best fight so far and dig deep. I have to stay smart with my strikes, and wait until an opening comes. I can´t rush like i am used to in this fight. "
Robertson last fought at BCMMA 15 back in May, where he won by TKO in the second round.
CW80 will be broadcast live to UK and Ireland fans on BT Sport, Viasat in Scandinavia and worldwide on UFC Fight Pass. Håkon Foss and Mohsen Bahari are also on the card.