Thomas Robertsen (184.1 lbs) from Norway made weight today for his Cage Warriors middleweight title bout versus James Webb (184.2 lbs).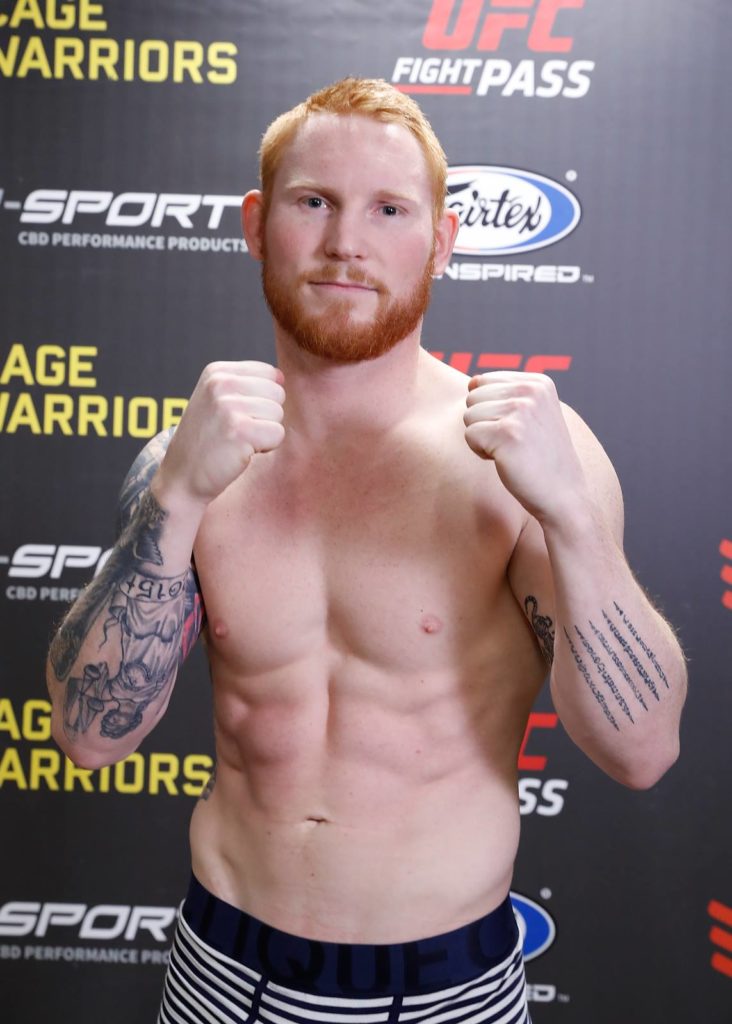 Cage Warriors goes down at the Indigo at the O2 Arena with one of their strongest London cards ever.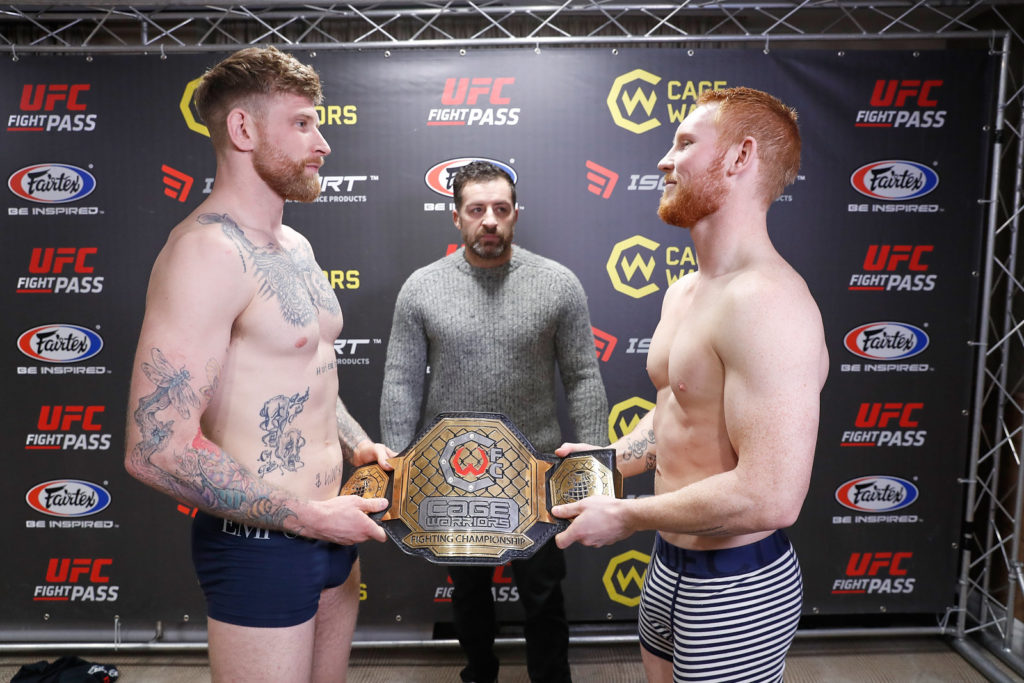 Topping the bill is a middleweight title fight between London fan favourite James Webb and Norway's Thomas Robertsen.
With 4 finish wins in his last 4 outings, James Webb has proven more than capable of handling top European names, with his last KO victory over former title challenger Jason Radcliffe perhaps his most impressive yet. Robertsen, with a near-perfect record of 7-1 and 6 first-round finishes, is convinced he can steal the belt away from the UK and bring another Cage Warriors world title back to Scandinavia where he'd join the region's list of former champions including Søren Bak, Nicolas Dalby and now-UFC middleweight Jack Hermansson.
Photos by Dolly Clew / Cage Warriors