Dane Mark O. Madsen (6-0, #8 Nordic WW) and Norwegian Joachim Tollefsen (4-2) have just finished 10 days of training together. The unlikely duo of the Olympic medalist and Muay Thai specialist came together at the suggestion of Frontline Academy's head coach Mohsen Bahari. "I wanted to prepare myself in best possible way for the next fight and I was looking for skilled and high-quality sparring. Martin Kampmann and I contacted Frontline Academy and Mohsen told us that he would send one of their best guys." says Mark to MMA Viking.
Both fighters are at the end of their fight camps. Madsen is getting ready for his Cage Warriors 103 bout on March 9th in Copenhagen, Denmark. "The Olympian" will face Frenchman Thibaud Larchet (12-4-1). Tollefsen has not been in the cage since 2016, but the lightweight will stop back in the cage this Saturday against Martin Paterson (0-0) out of England at Battle Arena 54 in Birmingham.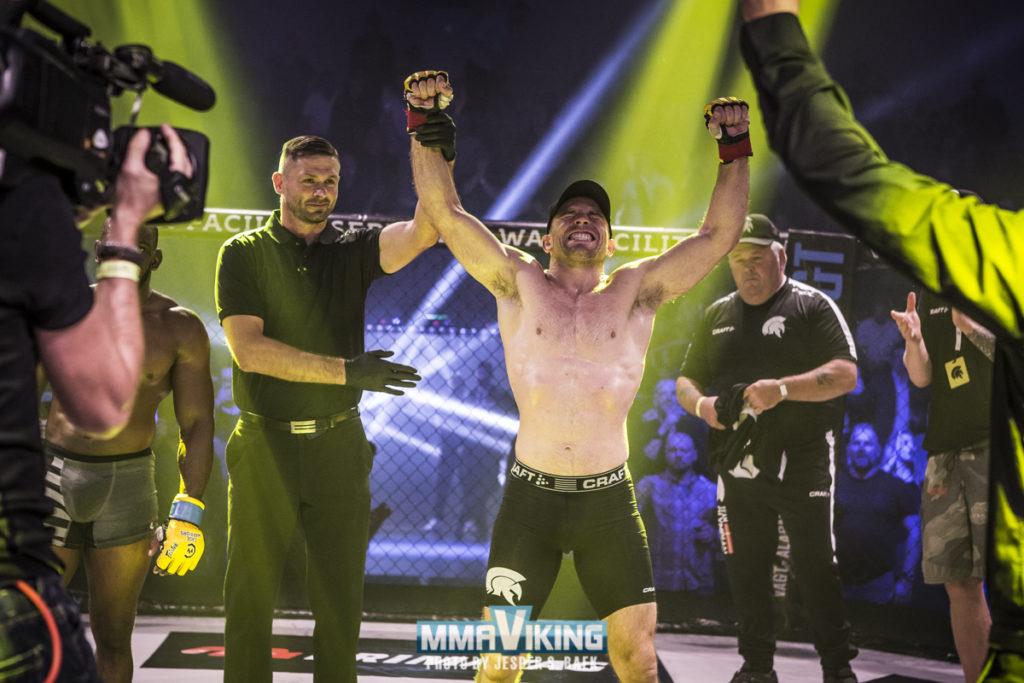 "I quickly learned that this guy was a very talented and technical fighter. Joachim has a background in Muay Thai and was a member of the Norwegian Muay Thai national team for 3 years. He was a perfect match to help develop my stand-up game. I'v been training with Joachim for 10 days and I am as excited for his fight March 2 as I am with my own fight the following week. I'm convinced that he will do great despite the fact that he has been out of the cage the last two years due to a knee injury." says Madsen that has won all 6 of his pro MMA bouts.

The Greco-Roman Wrestling Olympic Silver Medalist from Nykøbing Falster in Denmark is now focused only on MMA. The 34 year old has been active and took 4 fights in 2018, with two stoppages and two decision victories.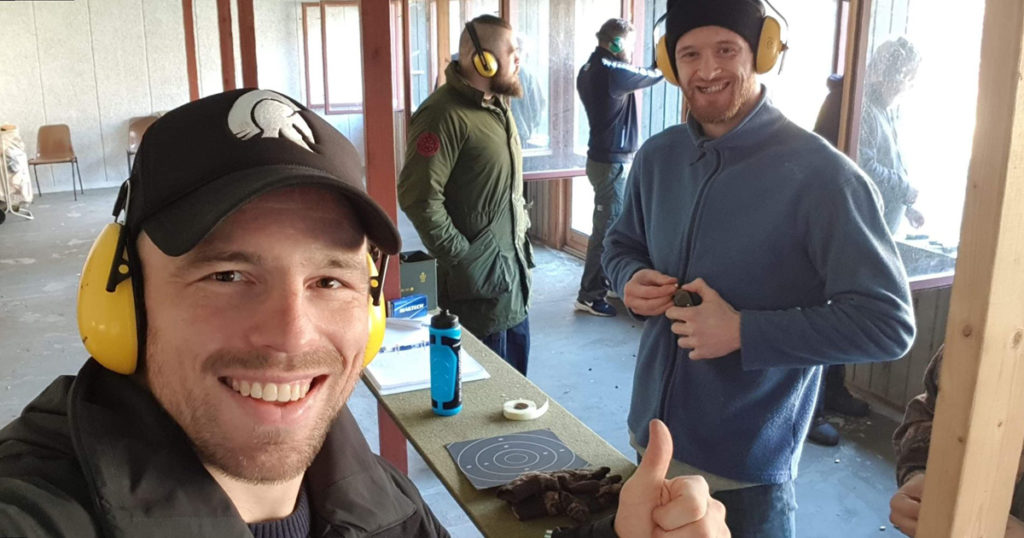 "We learn alot from each other but i cant match his wrestling… yet" – Joachim Tollefsen
"Mark is opening his own gym where i stay and train. We also travel to Copenhagen and train with the guys at CSA. (Søren bak etc.). Martin kampmann is also helping out with marks training and he will join us next week for marks sparring. Training with mark is really tough, and really fun." says Joachim about his trip to Denmark.

Tollefsen made his pro debut in 2014. Prior to turning pro, he represented Norway at the IMMAF World Championship, where he medaled. He won his first 4 of 5 bouts as a pro before losing his last bout at FightStar Championship 7. "In my eyes the only guy to ever best me inside the cage, was Guram Kutateladze at IRFA 9, which was a close decision."
"I learned a lot sparring and training with Joachim. Being an Olympic and multi time world medalist in wrestling means I am good at my craft so this was really a win-win situation for both of us. Joachim being able to learn some wrestling, while I really enjoyed working and learning from him and his knowledge in Muay Thai but also his Bjj game. Joachim is a very well-rounded MMA fighter and I am very impressed with his level."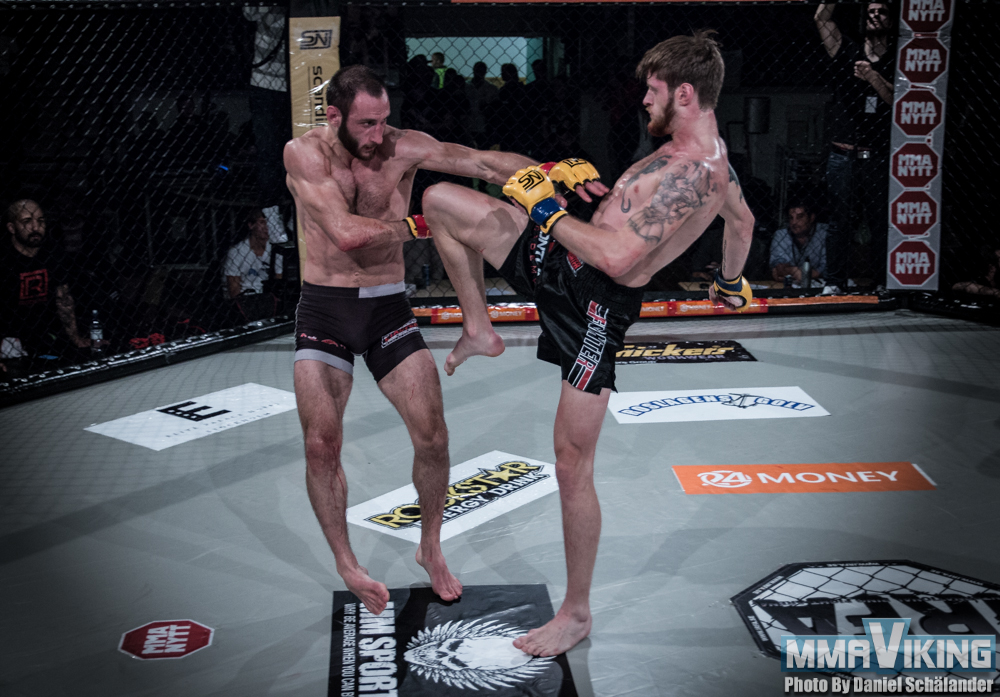 "His mentality, his work ethics and mindset towards competition is also really great. You can just feel his energy when you are on the mat with him. I try to learn as much as i can both on and off the mats. He is a really great guy, and I feel well taken care off. I am very much looking forward to visit him again when his gym is complete. I wish him all the best both as a fighter and a business man." says the Frontline Academy fighter about the Dane that is a big part of the Cage Warriors 103 sellout.
"We have already made planes for our next camp and I am very excited to be welcoming Joachim and other MMA fighters at my new Olympian Gym being built near my hometown." says Madsen.