Mark O. Madsen (12-1) suffered the first loss of his career, as he was submitted by the overweight (1.5 lbs) Grant Dawson (19-1-1) at UFC Fight Night in Las Vegas, Nevada.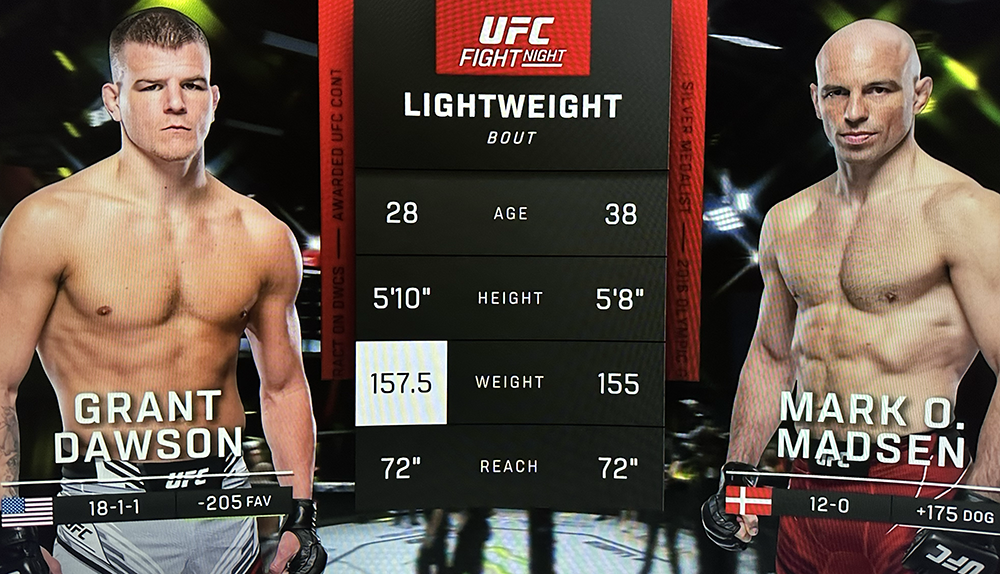 The Olympian landed a big right hand that puts Dawson on his butt just seconds into the fight.  But, Dawson is in on a leg as Mark moves on top, and the Dane hammer fists the head to try and defend.  The American wrestler eventually gets a take-down and quickly takes back.  Mark controls the hands as the overweight fighter looks for a rear-naked choke.  The Olympian defending the hands well, but it is a body triangle that has given Mark little way out.  One minute left in the round, and more of the same.  Madsen trying to land punches to Dawson's face just above his head, but he is controlled nearly the whole round.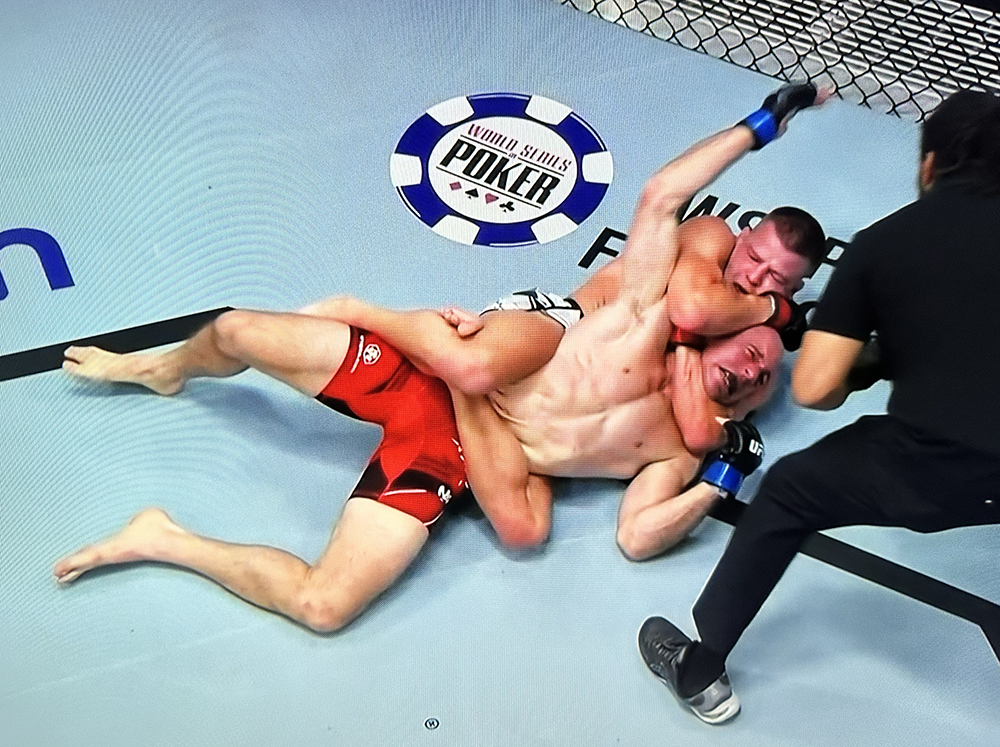 Mark looking comfortable on the feet, and defends a take-down to start the fight.  Dawson in again on a leg.  Mark trying to defend, but the American finally finishes the single leg.  3 minutes left in the round and the two are right along the cage, and Madsen goes to his back.  Dawson steps over into full mount.  Mark is avoiding damage, but just not enough room, as the American just sits in half guard to end another round on top.  You can see Madsen's left ankle is swollen.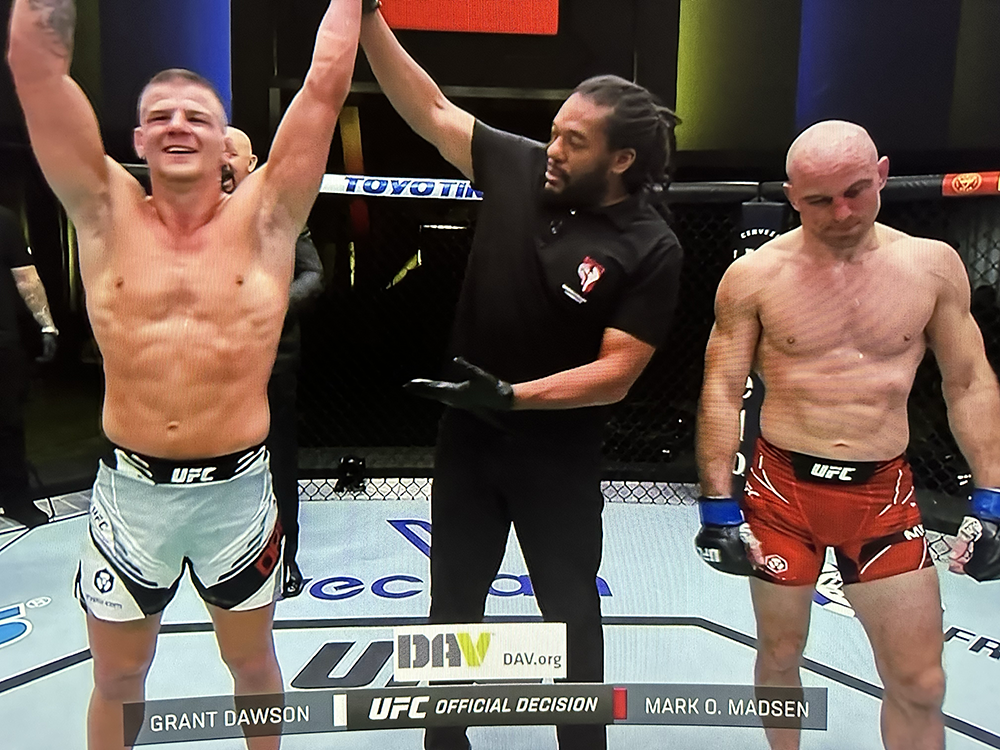 Dawson landing good shots from the feet, and a low calf kick is doing damage.  Madsen is really bothered by the low kicks and switches stances to avoid more kicks to the left leg.  Dawson in control, but Mark tries to fire back a big shot.  Another kick and Mark's leg quickly goes out underneath him and it is Dawson on top and looking for a rear-naked choke to finish the bout.  And it is locked in and a disappointed Madsen forced to tap at 2:05 of the 3rd round.