With only a handful of pro female fighters out of Finland, the up and coming talent is both fighting each other in events and training together to make a big impact on the international scene.  MMAViking's Jarno Nurminen was at HardKnocks Helsinki to capture a recent training session of six fighters, including three top amateurs and three pros.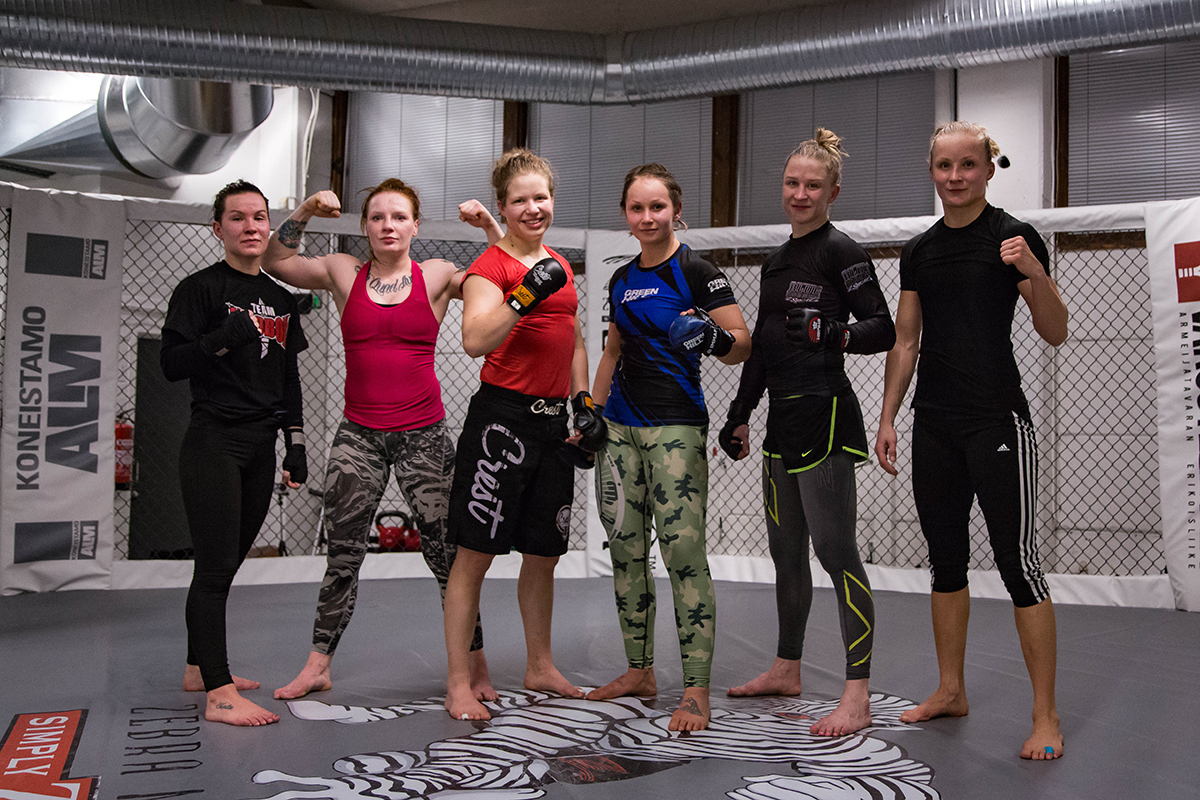 From left to right is amateur Jenna Horto (1-2), pro Tiia Kohtamäki (0-2), pro Minna Grusander (5-1), amateur Chamia Chabbi (7-6), Vuokko Katainen (3-3-1), and amateur Anette Österberg (8-6).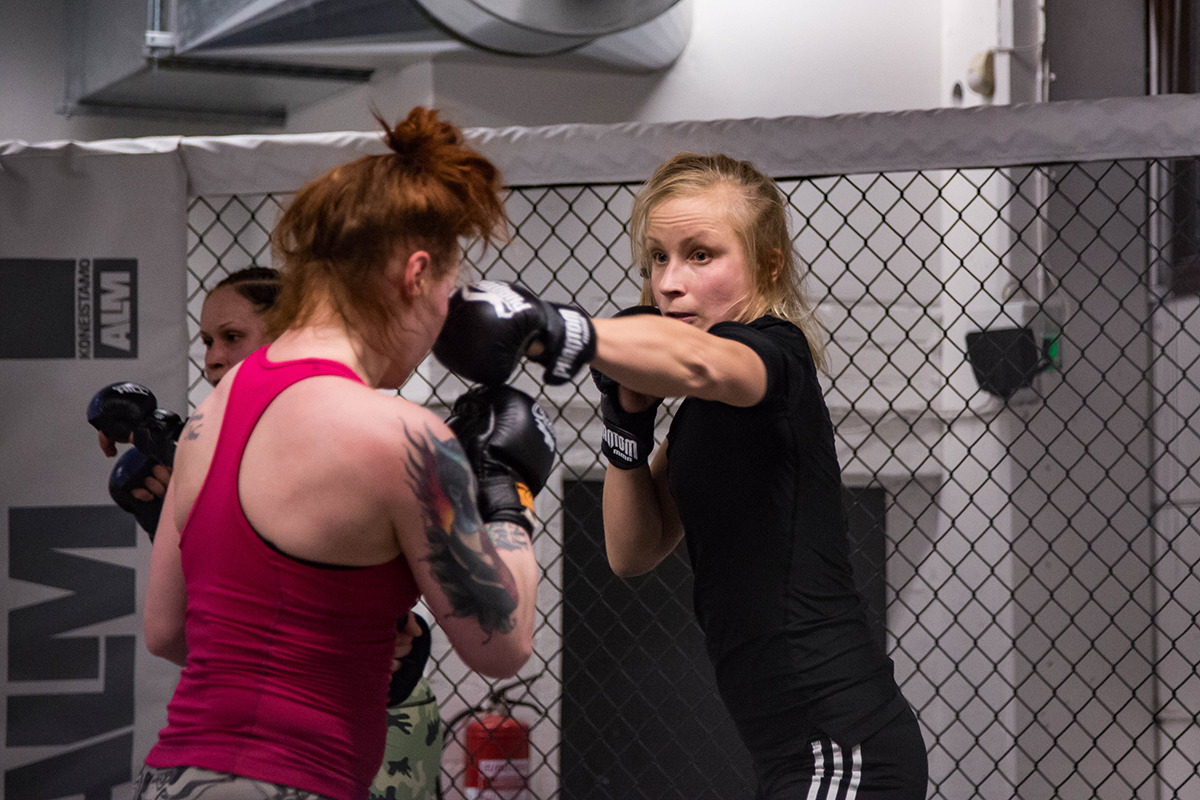 "Since there are not too many female mma athletes in finland and most of the time we train with guys its always a pleasure to have these cat fight sessions" says Osterberg about the visitors to her home gym in Helsinki.  The 125 lbs. fighter Anette has wins over both Kohtamäki and Chabbi that were in the session and is coming off a recent bronze medal at 2017 IMMAF World Championships.
"After the well deserved break, I actually got back to training with that girls sparring session in Hardknocks Helsinki!" says IMMAF World Champion Grusander, that has run her pro record to 5 wins and 1 loss.  "There's not too many of us in Finland to avoid matchups with training partners" says "Brutsku" who has already fought Tiia twice.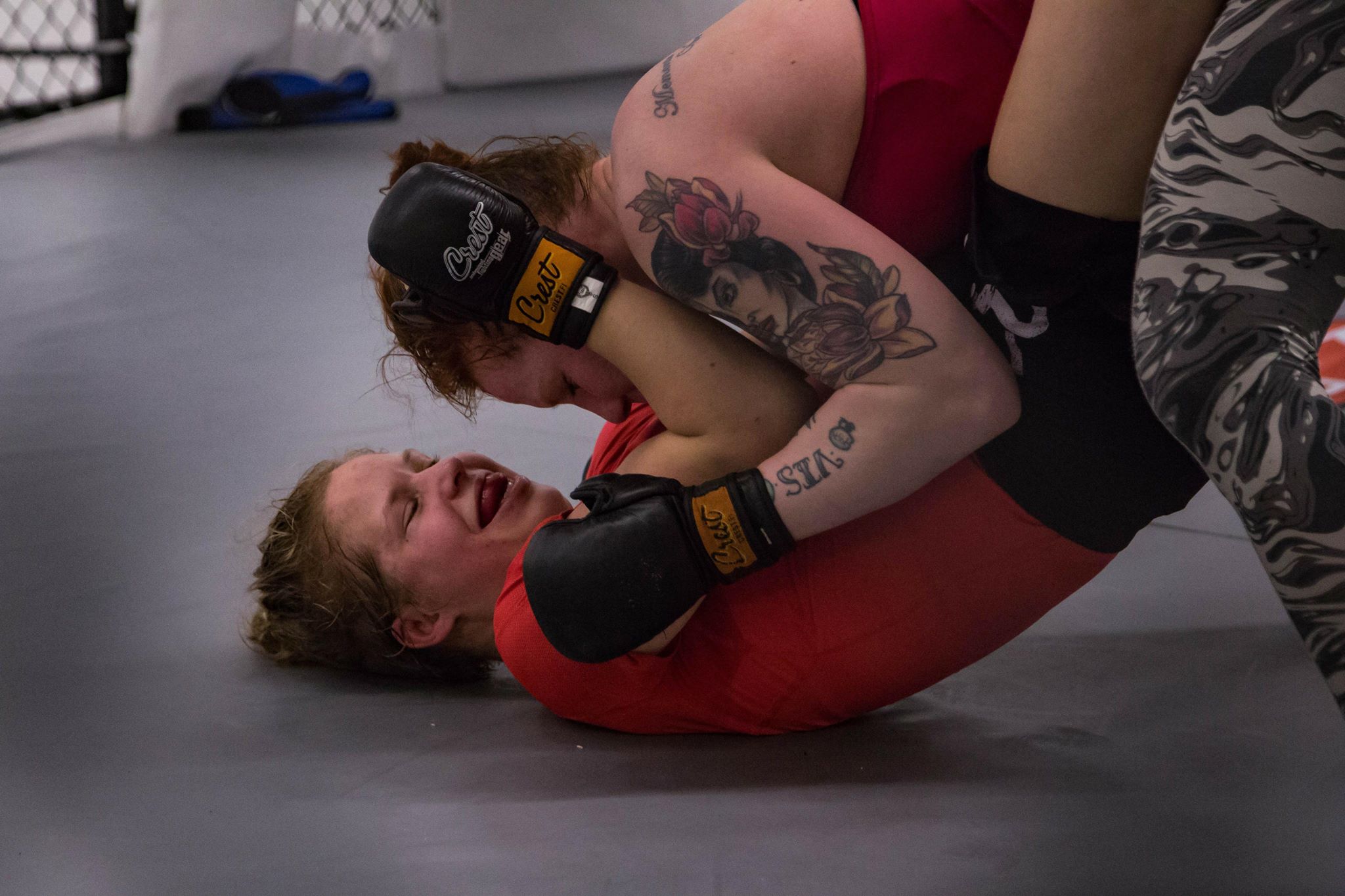 "There's Veera Nykänen, Tiia Kohtamäki and Vuokko Katainen at GB Gym and Anette Österberg at Hardknocks, so it's pretty much the best sparring in MMA I can get!" says MMA Viking's 2017 Women Fighter of the Year Grusander.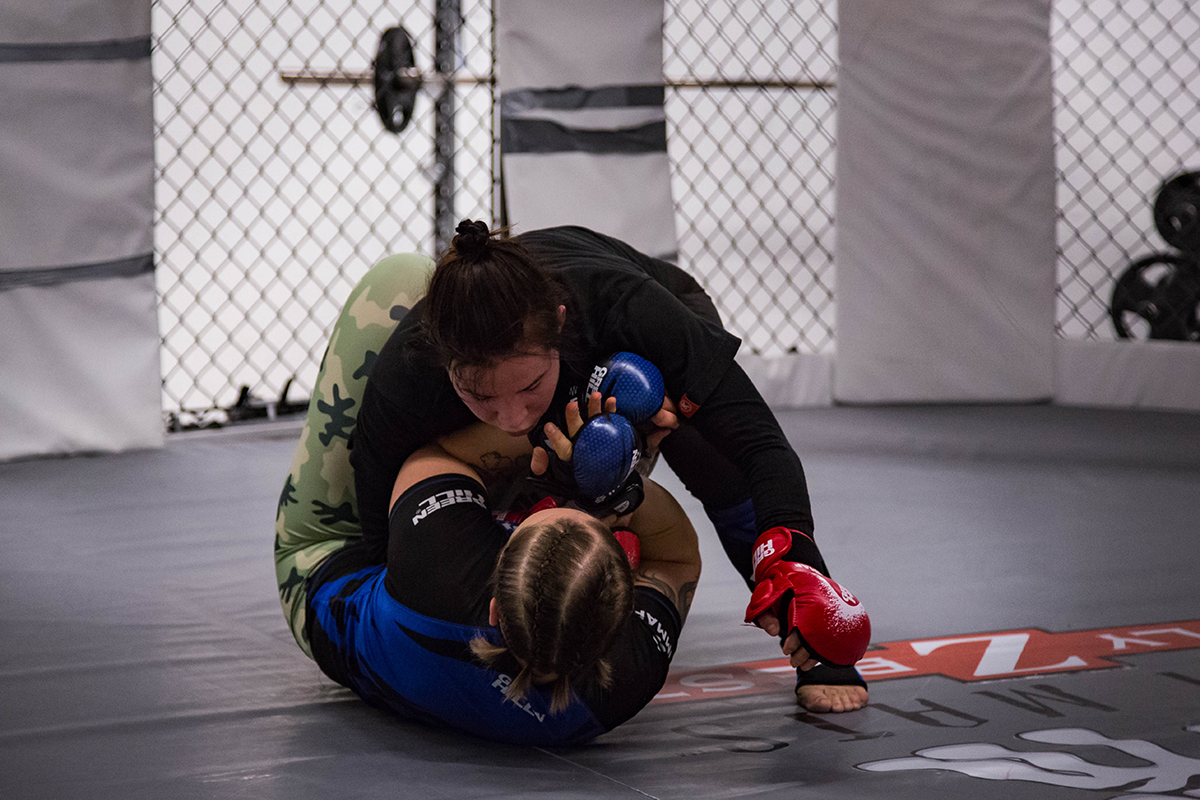 "We are training together and pushing each other forward we are also having good time with friends. This group has lot of skills but also very good spirit!" – Osterberg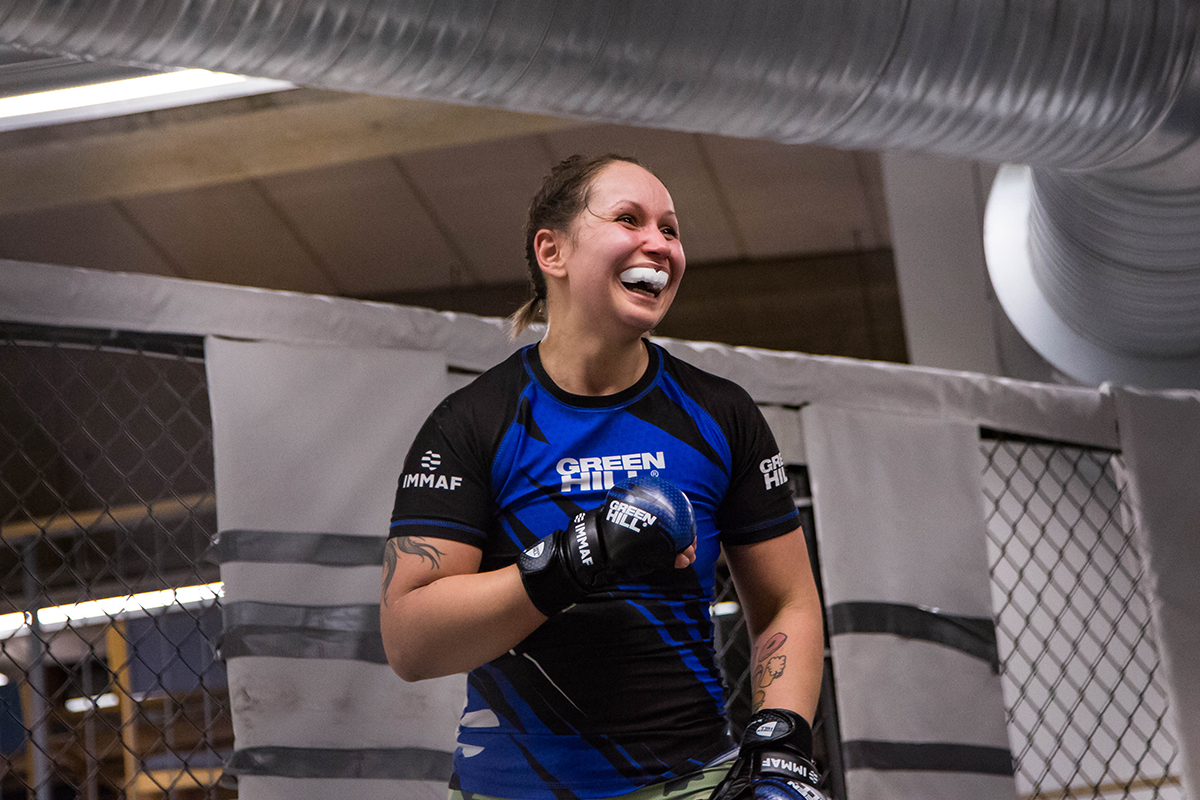 Chabbi is also on the rise on the amateur ranks that after a series of loses won an impressive silver medal in the 2017 IMMAF World Championships at 135 lbs.
"I think it's great how we can work together, even though we are opponents for each other." – Chabbi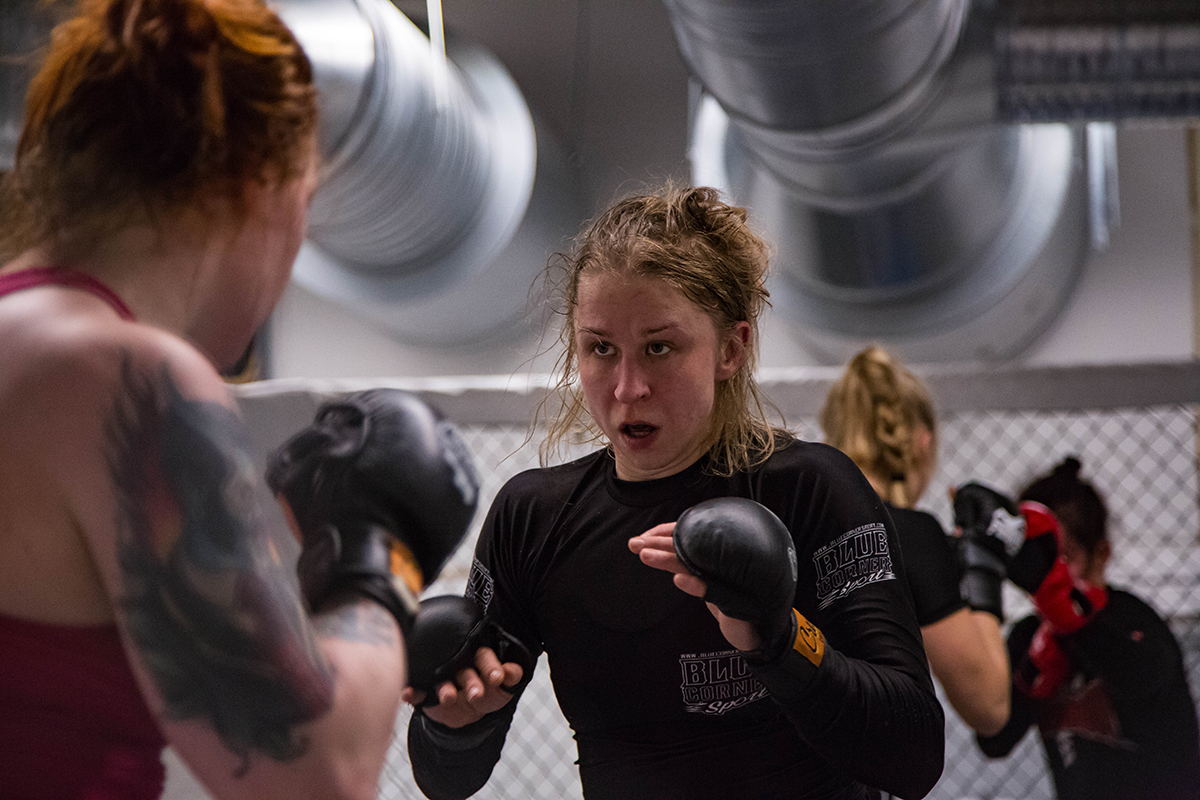 "I train every day with top mma fighters and get best coaching I can get." says Katainen that has now trains at GB Gym and isn't opposed to sessions like this in other gyms.  "For me – and actually I think that for the whole Finnish WMMA – it's pretty great that Vuokko Katainen moved to Helsinki! She's a tough girl, extremely talented in MMA, and by her size an awesome training partner to all of us." says Grusander.