Dane Mark O. Madsen (12-0) beat Vinc Pichel (14-3) on the main card of UFC 273 at the Jacksonville Arena in Florida. The scorecards read 30-27, 30-27, and 29-28 for the unanimous decision victory. Read the play-by-play below.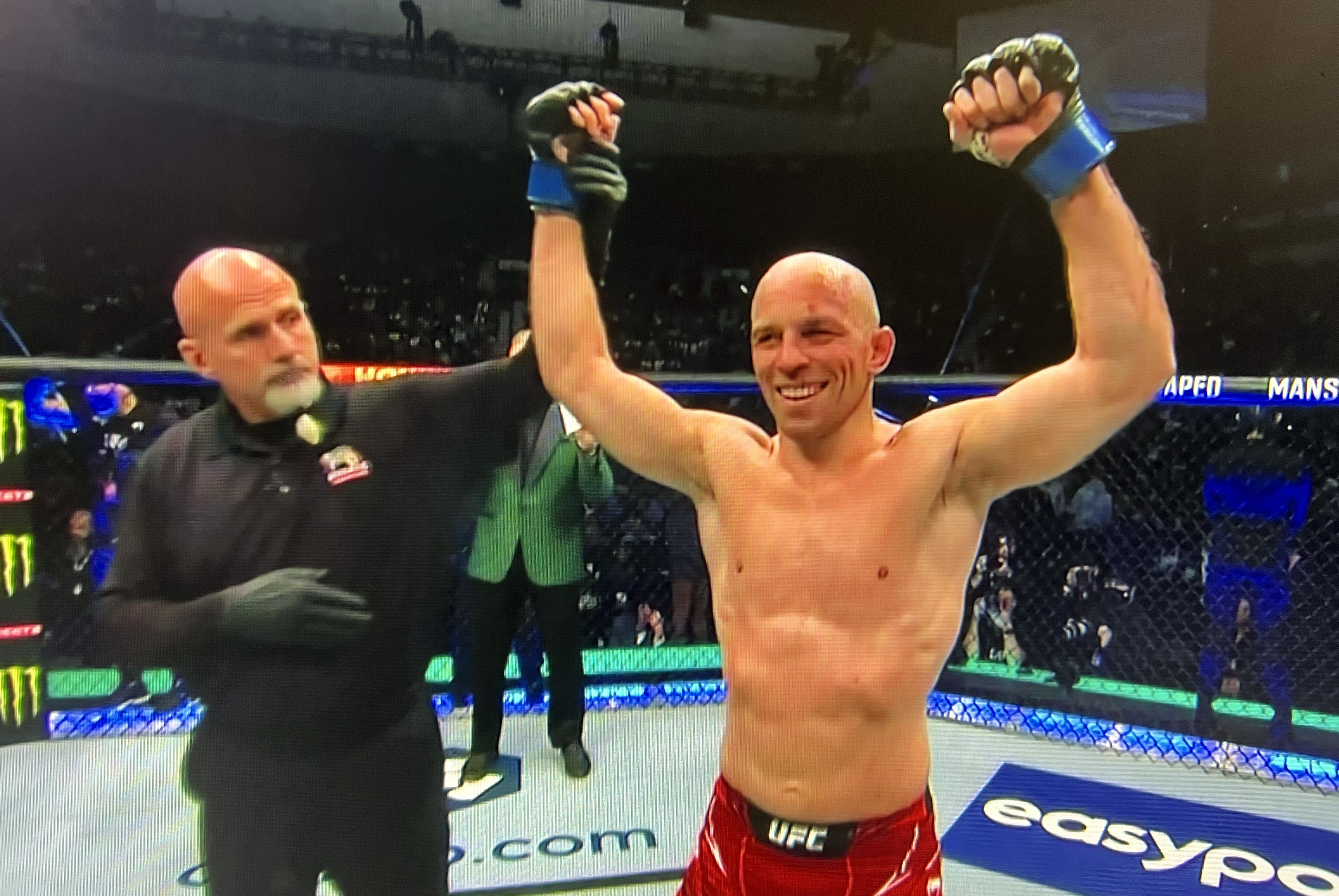 Madsen landing some good leg kicks early. Ripping right leg licks. Pichel returns with a good kick, and then a punch. "You better watch out F'fer" says the American. But Madsen moves forward and lands a punch, then almost lands a right hand bomb. More kicks from both, then as Vinc's kick comes, Mark with a double-leg take-down, but Pichel turns and Mark looks for a headlock, then the American switches briefly and both are to the feet. Mark lands a good right hand that should solidify the first round on the scorecards.
Things are getting 𝐈𝐍𝐓𝐄𝐍𝐒𝐄 after 2 💢

[ #UFC273 | LIVE on @ESPNPlus PPV: https://t.co/KOluT78H6K ] pic.twitter.com/GEBjLMRGai

— UFC (@ufc) April 10, 2022
Pichel lands a body kick, and urges Vinc to come at him. NOthing solid lands early until Vinc lands a right hand. Mark looking for the calf kick again. In the tie, Mark lands a couple of knees. Vinc misses a punch, and Mark gets behind on the feet then takes it to the ground. Pichel reverses positions and looking for a calf-slicer, but Mark eventually pushes away to the feet with 1 minute left. Pichel lands a few punches and then finishes a take-down at the fence. The first time Mark has been taken down in the Octagon. "He's done" says the American who senses the Olympian is tiring. Should be 1 round each heading into the third.
Vinc coming forward quickly and throwing hard punches and kicks. Pichel in on another take-down but Mark defends, and he reverses positions breifly. Back to the middle of the Octagon, and Mark takes a deep breath… then shoots for a double-leg takedown. And the Olympian gets it! On top with 3 minutes and 30 seconds left. Vinc with a triangle, but Mark defends and gets into half guard. Pichel is flat on his back. Some ground and pound and re-positioning, and only two minutes left. Mark just holding on here with 1 minute left, and the crowd is booing. Madsen keeps Pinchel on his knees, but Mark controls the fight even more and grabs a headlock at the bell. Strong 3rd round for Mark that should get him the decision. And the judges see it unanimous at 30-27, 30-27, and 29-28.