Ole-Jørgen Mandt Johnsen (3-1) suffered the first loss of his career against Andrej Kalasnik (7-1) at Oktagon 17 in Brno, Czech Republic. Thomas Robertsen (8-4) also lost, getting submitted by UFC veteran Karel "Karlos" Vemola (28-6) from Czech Republic in the 3rd round.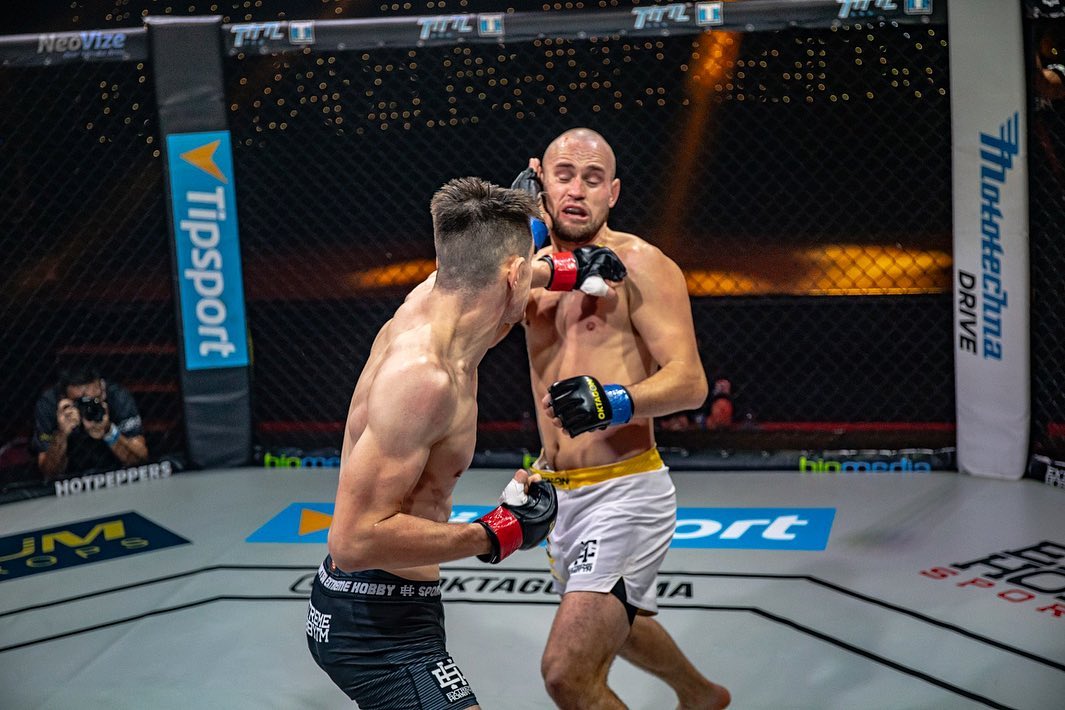 "OJ" out of Frontline Academy Drammen jumped in on short notice to face Kalasnik, but it did not go his way and was KO'd.
The "Saint" that usually fights at welterweight or middleweight booked the 90 KG bout on short notice against the noticeably bigger Vemola. Another late replacement fight.
Robertsen however did have his moments and came out swinging. But the UFC vet took the fight to the ground and was able to pass guard. Some good strikes from the Norwegian again before getting taken down in the second, and again the third started with a slugfest until the fight went back to the ground with Vemola passing and locking in a north south choke.