Norwegian Thomas Robertsen (7-2) lost to UK's James Webb (6-1) for the Middleweight Title in the main event at Cage Warriors 102. It was a third round arm triangle final that ended the bout in London.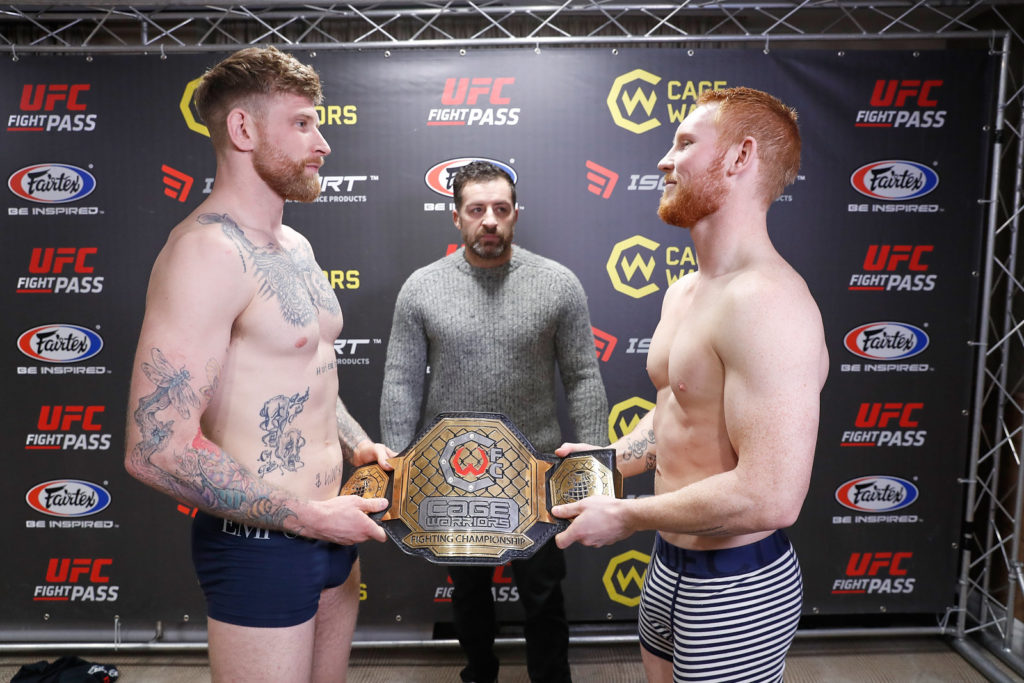 Robertsen landed good kicks early, then Web was able to land some good combinations. The Norwegian did not back down when pressured and came firing back. Kicks down the middle are keeping Webb away throughout most of the first frame, until Thomas back is against the cage and was taken down. The Englishman has side mount for over a minute, but Thomas was patient and finds a way to get back to he feet where he lands a few good right hands in a good first round for both fighters.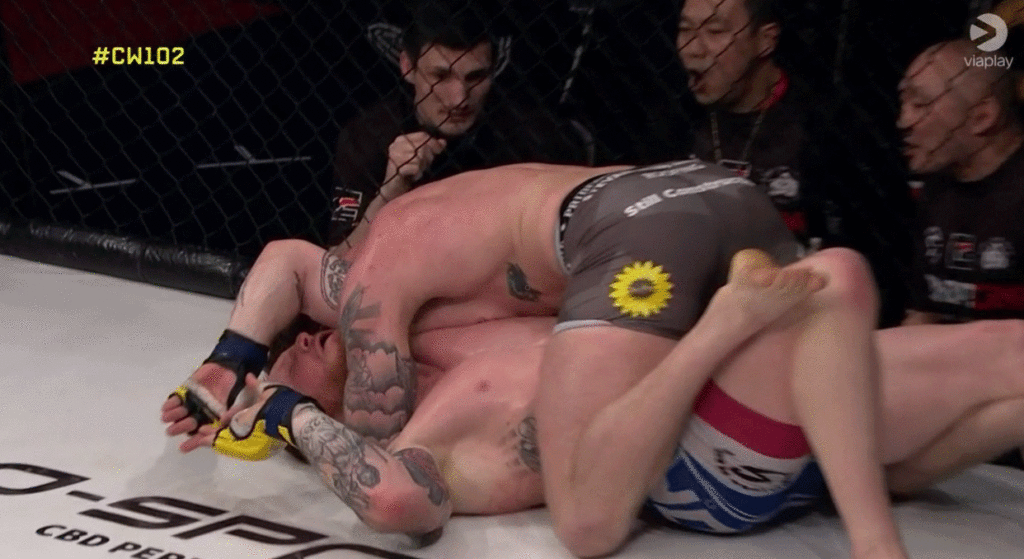 Robertsen doing a good job keeping the distance with front kicks to the body and lateral movement in the second, but the fight is turning into the brawl with both fighter throwing hard, looping punches, A real fast pace. Less than 2 minutes left, and it looks like Web will get the take-down in the clinch, but it is Robertsen that turns and lands on top and immediately looking for a head and arm choke. Web turns and has a tight knee bar. It is tight! Robertsen is in trouble, but somehow fights out of it, but ends the round in full mount.
Robertsen is taken down in the 3rd round, and it is Webb that is in control and moves to an arm triangle. A tight squeeze and Robertsen is forced to tap.