2015 was Makwan Amirkhani's year. Just a handful of fighters have gained so much attention and popularity with the fans as Mr. Finland. The featherweight set the MMA world on fire within his first 8 seconds in the Octagon in January and earns MMAViking.com's 2015 Nordic Fighter of the Year.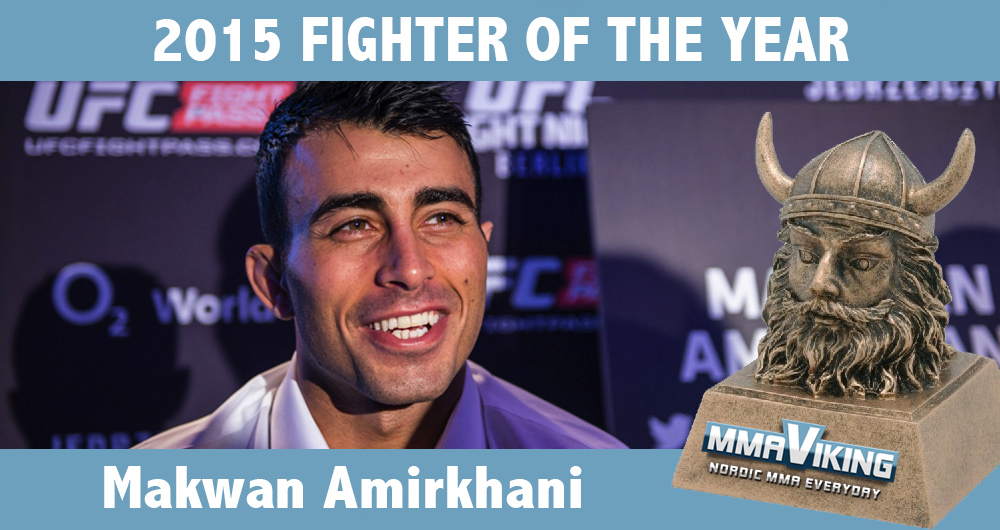 MMAViking.com followed around a mostly unknown fighter outside of Finland fighter on January 23 this year a day before he was to debut in the Octagon in front of 35,000+ fans in one of the biggest UFC events ever.  He told us that he spent his per diem UFC money to buy a purple suit, which he wore to media day.
The always confident Amirkhani said he would also be wearing "joker suit" as the post-fight press conference, which seemed unlikely at the time.  However, the 27 year old did just that, and stole the media event to talk up the quick destruction of Andy Ogle. "C'mon man" Amirkhani said to a reporting asking about a rematch with Ogle. "Eight seconds…. do you want less than that?"
With $50,000 for his performance of the night bonus, he said he would use the funds to buy a nice bed for his mom that currently sleeps on a mat.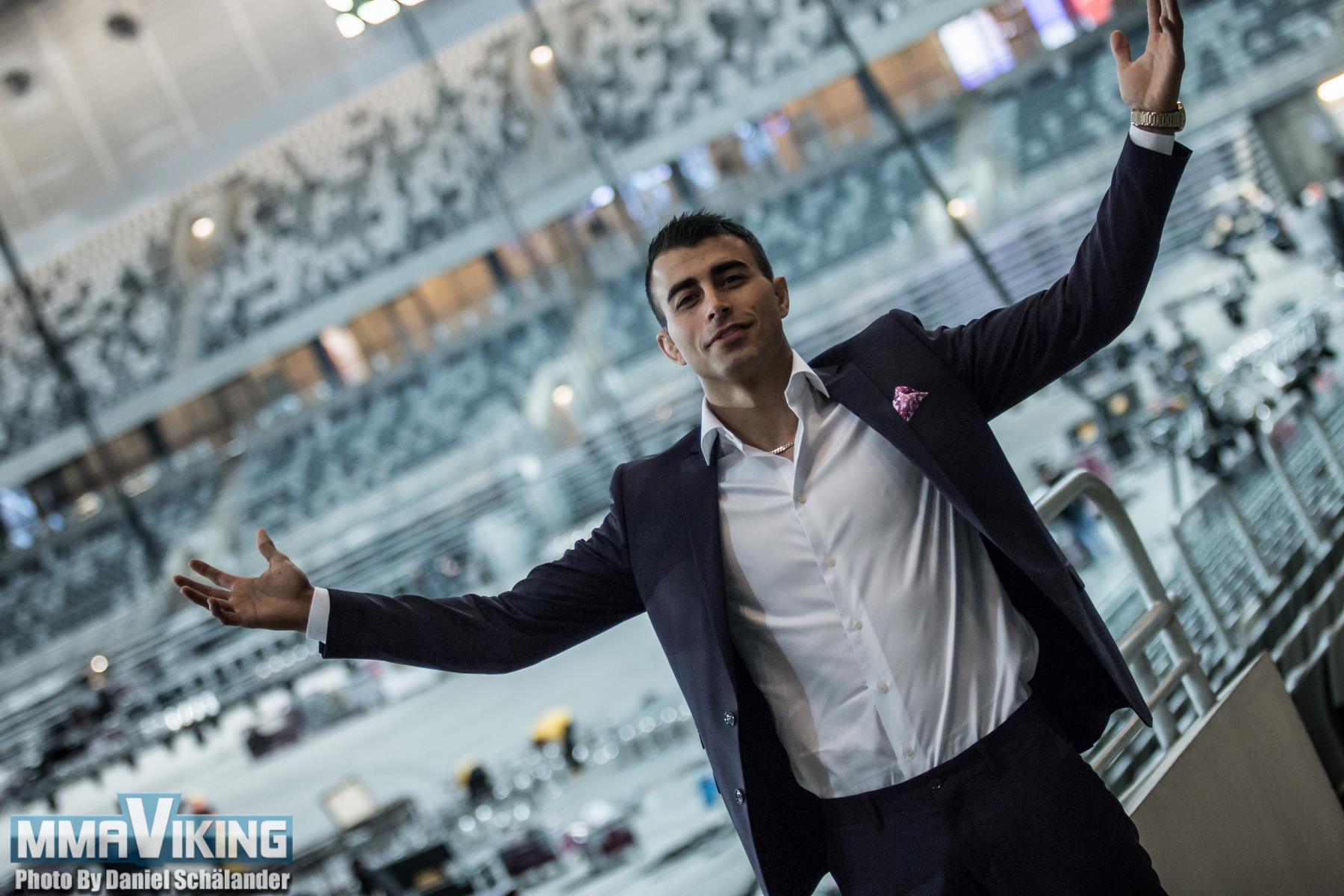 The fighter that trained out of Allstars Training Center then moved on to face Masio Fullen at UFC Fight Night 69.  This one took 1:41 seconds, as the wrestler took down his opponent and put on a tight rear-naked choke forcing a tap.
Two fights, and two quick stoppages for Amirkhani.  An amazing start to a UFC career.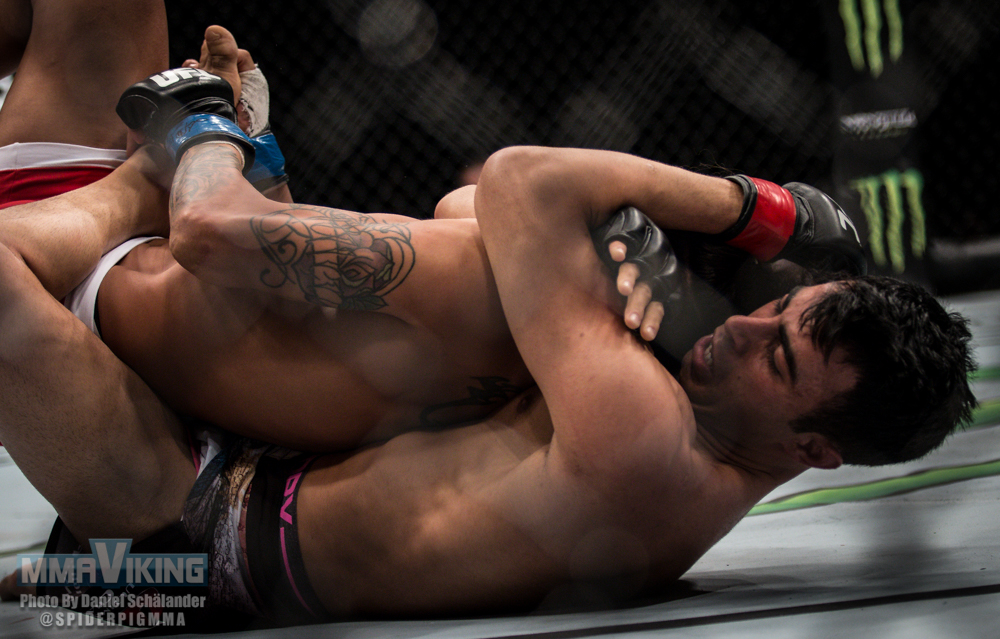 Mr. Finland already earned MMAViking.com's Nordic 2015 Knockout of the Year and the 2013 Showman of the Year.
Former winners include:
• 2014 Fighter of the Year: Magnus Cedenblad
• 2013 Fighter of the Year: Tom Niinimäki
• 2012 Fighter of the Year: Alexander Gustafsson
• 2011 Fighter of the Year: Alexander Gustafsson