The goal of winning three fights in one night wasn't in the cards for GBG MMA's Domingos Mestre. The Swedish based fighter lost in the first round of the No Compromises Fighting Championship (NCFC) 3 card Saturday night.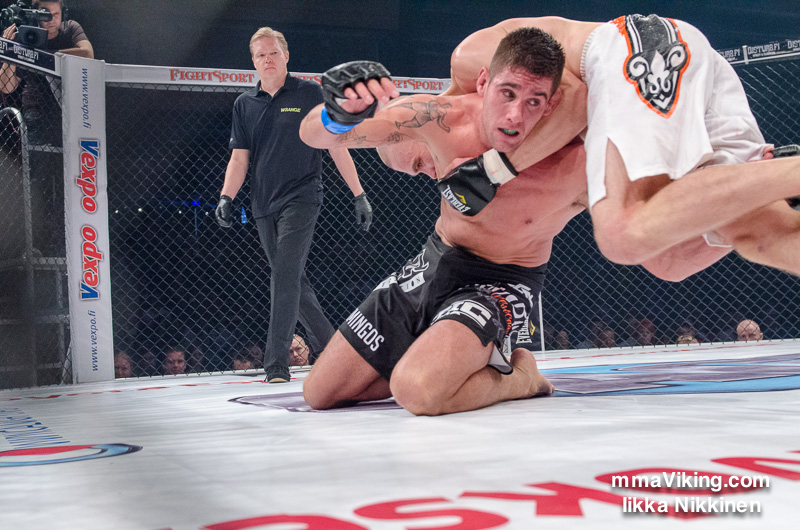 Mestre faced Gocha Smoyan in the first round of the eight man tournament in Bremen Germany.
Both threw wild punches to start the fight, then Smoyan took Mestre down and held top position without doing anything.
Mestre initiated a scramble and reversed him. Mestre held top position but didn't do anything with it as well. From guard position, Smoyan snatched on an inverted armbar, which made Mestre tap at the end of the first round.
Mestre seemed to have hurt his shoulder, so the EMTs had to come into the ring and check on him.
Smoyan came into the bout with a 4 win and 4 loss record, but winning his last three.
The fighter from Portugal has now lost two straight bouts, and has an overall record of 11 wins and 7 losses.
Thanks to our friends at groundandpound.de for the results and play-by-play.