MMA needs a fight between Alexander Gustafsson and Jon Jones.  Just last year, a "Superfight" was the hottest topic, with established champions Anderson Silva, Georges St-Pierre, and Jon Jones extending their winning streaks and looking for some catch-weight matchups against each other that could help skyrocket pay-per-views sales… but everything has changed.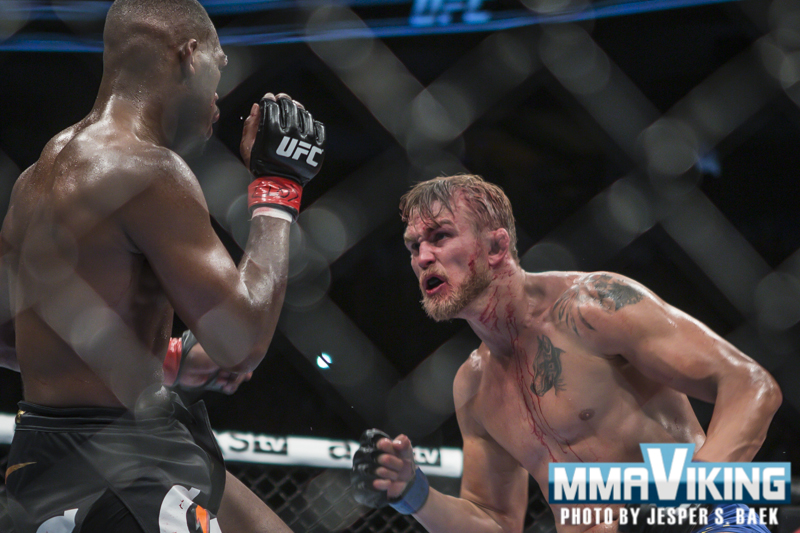 With two consecutive losses from the once invincible Silva and the retirement of GSP –plus injured UFC champions Cain Velasquez, Anthony Pettis, and Johny Hedricks– the sport of MMA needs a fight now more than ever. Fortunately, Bones doesn't need to look to a heavyweight or dream of an injured Silva to rise again, there is a light heavyweight Viking ready and waiting for the biggest fight that can be made in MMA today.
This perspective isn't just a Swedish media member's jaded perspective.  Just last month UFC fans voted on the 'Great UFC Fight Ever', and it was the Stockholm-based fighter versus the American at UFC 165 that took the prize.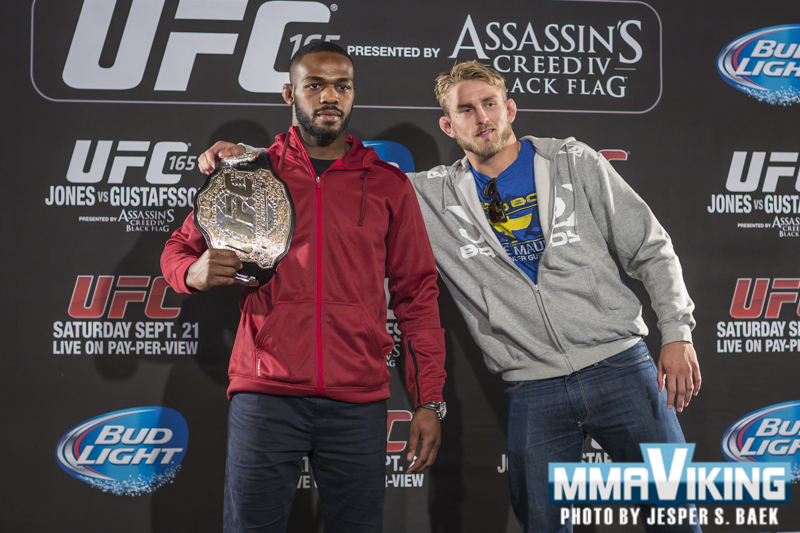 Their first bout took place on September 21st last year at the Air Canada Centre in Toronto, Canada.  It was a legendary battle that many saw the Mauler as the winner.  Gustafsson was the first fighter to take down the champion, and the first fighter to consistently outstrike Jones at distance.
With 48-47, 48-47, and 49-46 the Allstars Training Center fighter was only one round away from capturing gold.  The title defense was Bones' sixth, setting a new record for the UFC light heavyweight division surpassing Tito Ortiz.  In the end, it was Jones laying down in the hospital and Gustafsson walking away with a limp.  Everyone wanted to see more.
Gustafsson has already done his part, by the TKO of Jimi Manuwa in his recent bout, and the UFC already has its soundbites ready to hype to the rematch. "Jon Jones, I want my title shot again." said the Mauler in London, "I'm right here. Whenever you want, man. Wherever you want." There are more UFC events than ever, and it's impossible for even the hardest core fighter to name the headliners of the upcoming cards. Some of them are only viewable on the internet and some of the headliners don't even include fighters that are ranked in the top 5.  The landscape of having fightcards every week –even a few weekends this year will have a card on Saturday and Sunday– it will do the sport some good to have a fight that all fans can look to as THE fight.
Don't get me wrong, I love fights.  But I just can't name one fight on horizon that I'm know I'm going to have troubles sleeping  before my alarm clock goes off at 4am to watch the fights live.
I never thought the fan in me would root for Jones.  But, I think it's time for the rematch.  Of course Glover Teixeira will have a say in this matter, as he will have a punchers chance of derailing the bout on April 26th, but I just don't see it.
Ten years ago it was a superfight between Chuck Liddel versus Tito Ortiz at UFC 47 that got me totally obsessed with MMA.  I think it's time for MMA to get the superfight to to clarify the Fight Pass, Fight Night, TUF, and UFC numbered card madness, and give fans an easy bout to rally around and anticipate.  Just one superfight can do this, and it is Gustafsson Versus Jones II.  Fingers crossed.