John Olav Einemo talks exclusively to MMA Viking following his three round decision loss against American Mike Russow. The bout saw the "Viking" tire as the bout extended to 15 minutes, with the wrestler taking the fight to the ground over and over.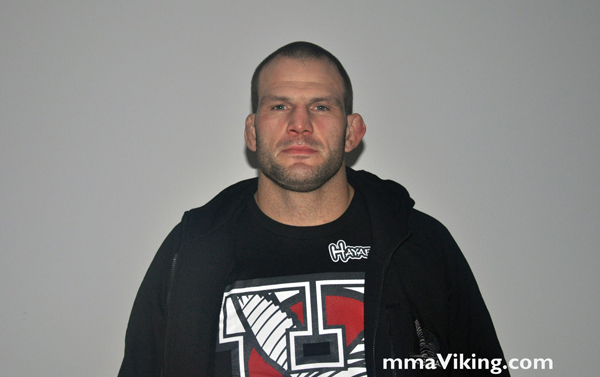 Shortly after the bout, Fighters Only Magazine tweeted that Einemo tore his calf muscle during training camp. MMA Viking inquires about the injuries, and other factors that left Einemo exhausted. Einemo drops to 0 wins and 2 losses in the Octagon. Let's learn more from the fighter himself.
Exclusive Interview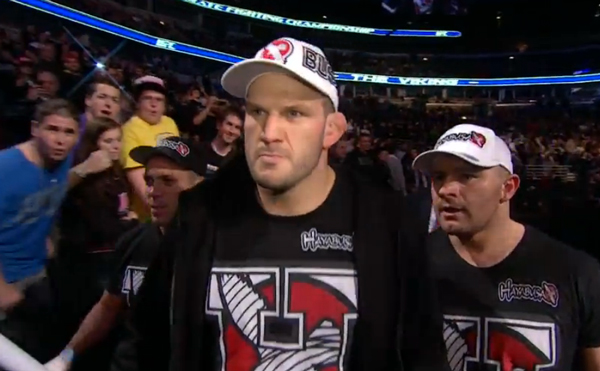 MMA Viking : Were you surprised that Russow wanted to take the fight to the ground?
Einemo : No, I knew he was going to do that. Thats what he does in most of his fights. I wasn't good enough and I didn't have the right sparring before the fight.
MMA Viking : In the 3rd round you had Russow hurt. How close were you to finishing the fight?
Einemo : I was very close, but was so tired I couldn't finnish.
MMA Viking : Did the 22 hour flight have any impact on your performance?
Einemo : Not the flight, but it is not enough time to arrive US 3 nights before the fight from Europe.
MMA Viking : You were limping when you left the Octagon. Did you get injured during the bout?
Einemo : No, I was injured before the fight.
Thanks to Tommas Tingbjør and Dylan Thomas who have reported live from Chicago.
"Like" MMA Viking on Facebook and follow us on Twitter for updates on the UFC in Sweden and all things Nordic MMA.