This years edition of ADCC takes place on October 19 & 20 in Beijing, China and at the moment 6 nordic fighters have accepted their invitation.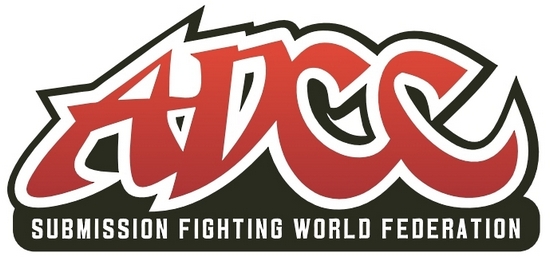 In the + 99kg class we find the Finn and ADCC veteran Janne-Pekka Pietiläinen who won gold in ADCC European Championship (2008) as a purple belt both in open class and ultra heavy, BJJ World Champion (2009) as a brown belt in ultra heavy and 3rd place in open class, 4 time gold medallist ADCC European Championships (2008, 2010, 2011, 2013).
Also in the + 99kg class the Dane Alexander Trans will compete, who also have a impressive grappling history with titles as 6 time European Open Champion (2013, 2012, 2011, 2010), 3 time World Champion (2010, 2011), 2 time Pan American Champion (2011), 2 time Brazilian National Champion (2011, 2012), World Nogi Champion (2010).
Norwegian Jon Olav 'The Viking' Einemo returns to his grappling roots and will look to notch another ADCC title. He won gold in 2003 ADCC – 99kg class, 4th in both 2001 and 2005 ADCC. We saw Einemo last in the UFC cage when he lost a decision to Mike Russow in 2012. Joining him in the – 99kg class this year is Swede Mikael Knutsson who placed 4th in European Trials, Silver at the ADCC European Championship (2013), Gold at the European Championship Grappling (FILA) and FILA European Championship in Submission Wrestling (2011).
In the – 77kg class the Finn Tero Pyylampi who for the first time will enter the ADCC World Championship after qualifying at the ADCC European Championship in 2012. Also experienced from tournaments as BJJ Finnish Open (2011, 2012, 2013), BJJ SM (2012), Abu Dhabi World Professional Jiu Jitsu Trials (2012). Timo-Juhani "Tipi" Hirvikangas (6-2) dominated at last years ADCC European Championships in Slovenia, and the leg lock specialist finished both of his opponent with two quick leg locks. The bantamweight won gold and got a invitation to the 2013 ADCC in China.
Noteworthy: Eduardo Rios who will compete in – 77kg is working and living in Oslo at the Frontline Academy, a gym that have talents like Jack Hermansson, Mohsen Bahari, Håkon Foss and Simeon Thorensen. Gunnar Nelson have declined the invitation as he is concentrating on MMA
There will also be competitors from the UFC such as the current Lightweight Champion Benson Henderson, Dong Hyun Kim and Vinny Magalhaes. The names below are the participants for this year edition of ADCC:
Superfights:
Braulio Estima vs. Andre Galvao
Fabio Gurgel vs. Zé Mario Sperry
– 66kg
Rafael Mendes (current champion), Ruben Charles, Justin Rader, Joao Miyao, Augusto 'Tanquinho' Mendes, Marcio André, Robert Sabaruddin, Darson Hemmings, Mark Ramos, Uruka Sasaki, Timo-Juhani Hirvikangas, Nicolas Renier, Jeff Glover. (Jeff Curran was invited but could not participate due to injury).
– 77kg
Kron Gracie, Otavio de Sousa, Leozada Nogueira, DJ Jackson, Lucas Lepri, Leonardo Vierira, Eduardo Rios, AJ Agazarm, Tero Pyylampi, Gary Tonnes, Sotaro Yamada, Youngnam Noh, Kamil Mitosek, Leandro Lo, Dong Hyun Kim, Benson Henderson. (Marcello Garcia was invited but had to decline the offer because of injuries, according to rumors).
– 88kg
Claudio Calasans, Rafael Lovato Jr, Keenan Cornelius, Michael Langhi, Oskar Piechota, Josh Hayden, Shinsho Anzai, Doorwang Jeon, Lukasz Michalec, Victor Silvério, Romulo Barral. (Andre Galvao will not participate in the tournament since he is already booked for a 'super fight' against Braulio Estima. UFC fighter and leg lock specialist Rousimar Palhares have not accepted or declined his invitation yet).
– 99kg
Dean Lister (current champion), Rodrigo Cavaca, Rodolfo Vieira, Leonardo Nogueira, Joao Gabriel Rocha, Joao Assist, Jon Olav Einemo, Mikael Knutsson, Tomazs Narkun, Alan Drueco, Adam Sachnoff, James Puoppolo, Yukiyasu Ozawa, Kamil Uminski.
+ 99kg
Vinny Magalhaes (current champion), Marcus Buchecha, Roberto Cyborg, Bernardo Faria, Orlando Sanchez, Alexander Trans, Michael Wilson, Jared Dopp, Robby Donofrio, Hideki Sekine, Janne Pietaläinen, Ricardo Evangelista. (Latest update is that Fabricio Werdum is out due to professional commitments)
Womens under 66kg
Kyra Gracie (current champion), Ana Michelle Tavares, Mackenzie Dern, Luanna Alzuguir, Caroleine Anthony, Kristina Barlaan, Seiko Yamamoto, Michelle Nicolini, Laura Hondorp.
Womens over 66kg
Gabi Garcia (current champion), Fernanda Mazzelli, Yurika Nakakura, Thaysa Silva, Brea Gibert, Annie Ramirez, Marysia Malyjasiak, Luiza Moteiro, Carol DeLazzer.