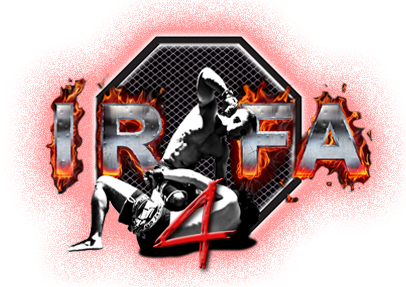 More fights have been added to IRFA 4 in Solnahallen. HILTIs Johannes Lundström (1-1-0) is set to fight Adam Westlund (0-0-0) out of Söders Fightgym making his pro debut. Simon Sköld (2-3-0) who will be fighting at Cage 21 in early February will face Pancrase´s Gabriel Mboge Nejse (0-1-0) Gabriel is making a "comeback" entering the ring his second time after coming up short against Niklas Bäckström (5-0-o 1NC) at Superior Challenge 4, loosing via rear naked choke in the first round.
Allstars gyms Carlos Prada (3-3-0) will also appear on the card against Polish Dawid Zywica (2-2-1). Prada was suppose to fight Frantz Slioa at Vision 5 this last December but was not allowed to compete after failing to bring medical documentation on fight day.
The next fight announced is Mohammad Babadivand (3-0-0 1 NC) versus Martin Fouda (2-1-0). Babadivand hasn't fought since 2010 when he defeated Laimonas Stancikas (7-9-1) at VFC 1. Martin Fouda is on a two fight win streak after winning two split decisions in a row in 2011 and 2012. His only loss comes via the hands of Botan Tokay (3-1-0) at The Zone FC 9 when he lost via triangle choke in the first round.