Jesse Urholin (3-0-0) dominated Vojtech Garba (5-3-0) from Czech Republic in the middleweight matchup tonight in Helsinki. The BJJ black belt ended the fight with a triangle mid-way through round 1, after getting the take-down used elbows to the face to score big at Cage 46.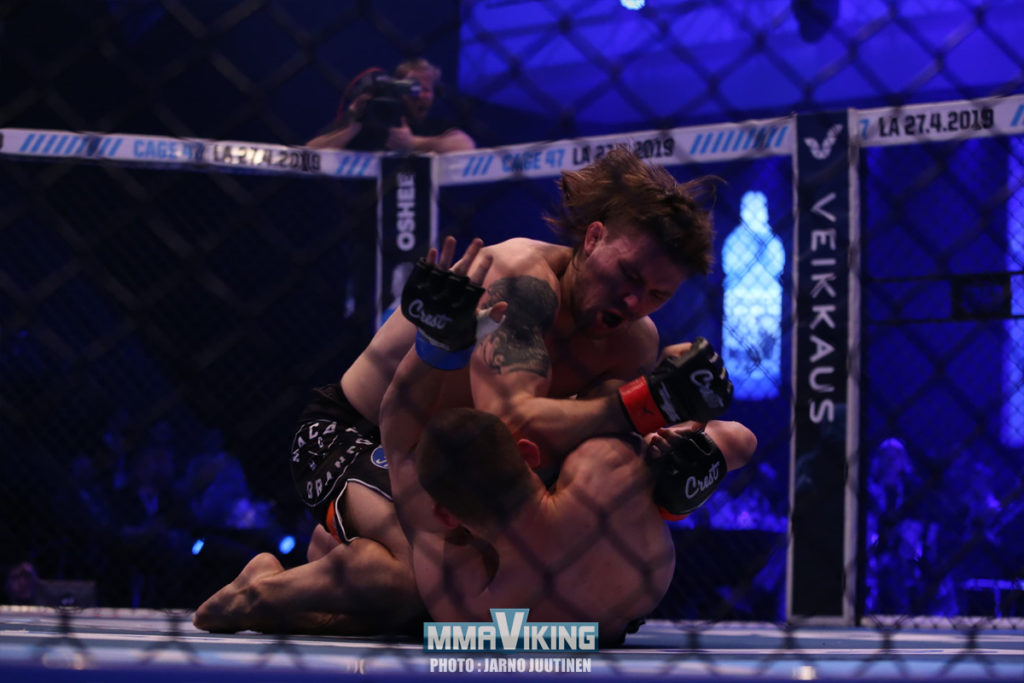 Urholin was impressive again, not taking any damage in a flawless performance against the dangerous Garba that had stopped Finn Mikko Ahmala back at Cage 42.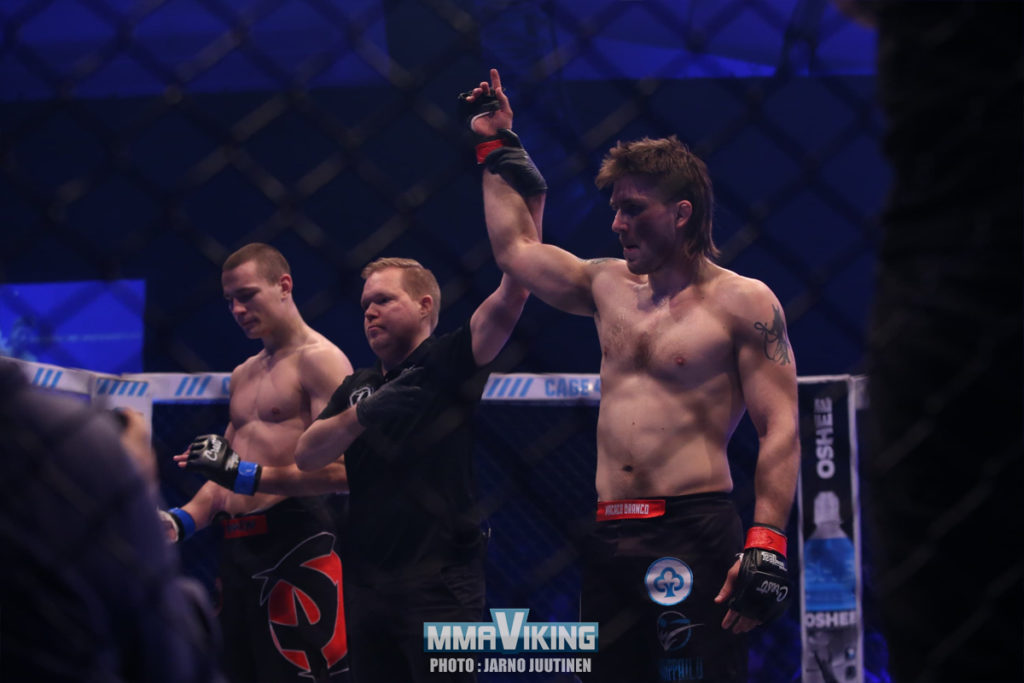 Jesse secured an impressive first round TKO at Cage 45 over a more experienced fighter in Denis Vygovsky (now 7-5-0) and does it again in the cage to extend his pro run to 3 wins and 0 losses since turning pro. The ADCC Euro champ has finished all his opponents.