Kicking off the card, Sten Saaremae (3-1-0) used crisp standup and grappling to outpoint Ville Mankinen (0-2-0) in Helsinki for the unanimous decision. "He was a tough opponent" says the Estonian after the 15 minute battle at Cage 46.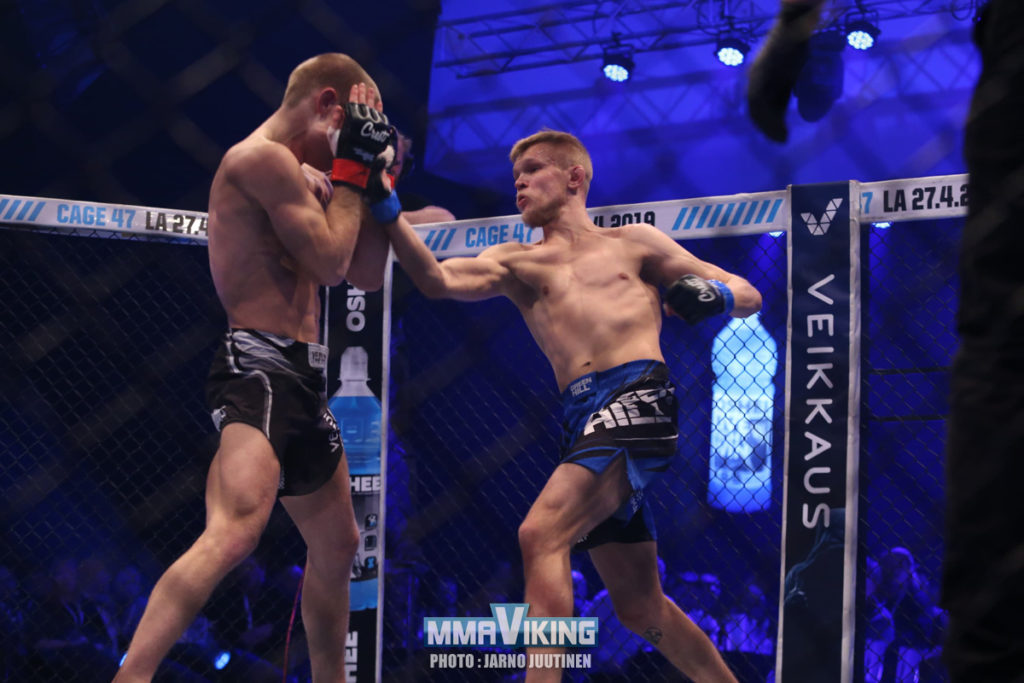 The Estonian fighter beat Jani Hägg last September at Carelia Fight 14, so on a 2 fight winning streak against Finnish opposition.

"He hit me pretty hard" says Sten in the post fight interview. Mankinen had power in his punches and left the featherweight with a big cut under his left eye. "He hit me on the ground with an elbow."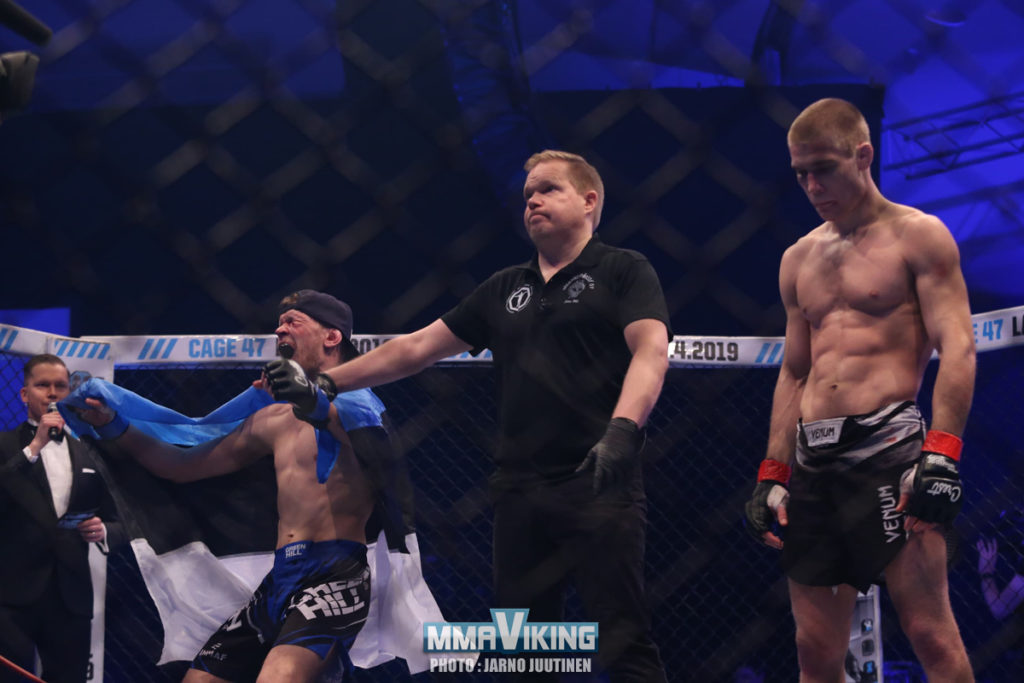 Saaremae now has 3 wins in his 4 pro bouts since turning pro back in 2016.
It was the second loss for Mankinen in his pro career that showed good grappling and power in the cage tonight. He had Sten hurt in the first round in the standup.