John Olesen is often brought up as the only blemish on rising UFC star Gunnar Nelson's record, whom went to a draw with "Gunni" in 2007. At only 27 years old, the Danish fighter's career however has been for the most part off the mainstream radar.  MMA Viking catches up with the lightweight Olesen that now calls New Zealand his home.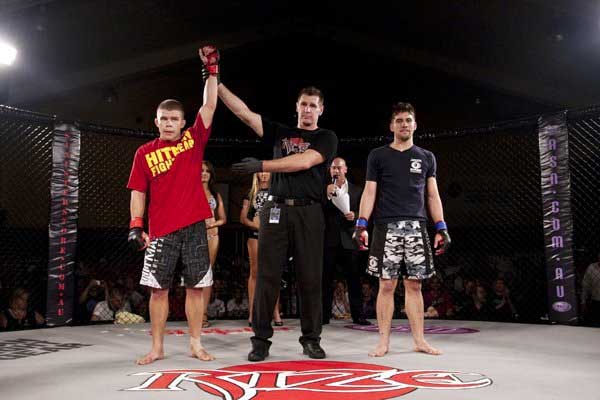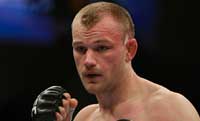 MMA Viking : Tell us about your background in martial arts, and experience coming from Denmark.
I never really did any Martial Arts until I was about 19 years old. The interest in the sport started when I watched Martin Kampmann in a cage fight on TV. Needless to say, was stoked when I found out that he was actually a local, training in Aahus which was where I was living at the time.
I went to the Colloseum Gym in Aarhus for a session and I had my first MMA fight 3 months later. From then and onwards I began competing in MMA and any other competition I could attend like Amateur Boxing, Muay Thai and any grappling competition that came up.
MMA Viking : You have an undefeated MMA record, but haven't fought since 2010 in what is recorded in Sherdog as an Amateur bout. 
Sherdog hasn't got all off my fights listed and I think that some of them are actually on two separate profiles for some reason. The fight in 2010 was originally scheduled for a pro fight but a mix up with management changed the fights around because one of the main event fighters didn't make weight so it came close to my fight being canceled.  Fortunately,  I was lucky that there was someone willing to step up so I could fight that night.
MMA Viking : What brought you to New Zealand?
This question is quite simple really; a girl brought me to New Zealand. I met her through a friend in Denmark and took a plunge to the other side of the world to see what life was like over here. All of a sudden 4 years passed and I'm still here.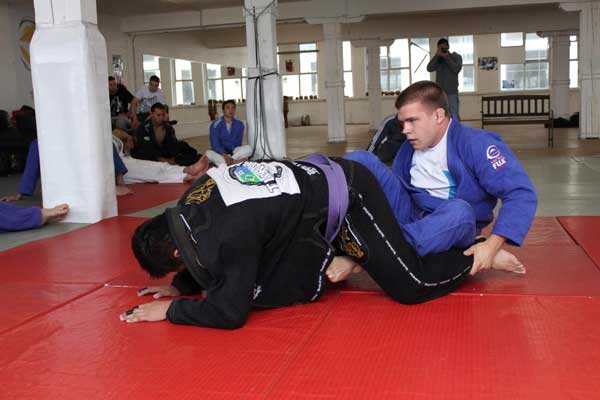 MMA Viking : What are you up to now?
Family life has taken priority at the moment but I continue training daily with professional fighters in New Zealand and continue to work on my game so that when a fight comes up and the time is right, I can accept it.
MMA Viking : What are your goals with MMA?
My goal for me in MMA is the same as it has always been really, to test and challenge myself. I want to fight for a larger promotion and make a living at some point and I'm sure that is a possibility at some point in the near future.
MMA Viking : You hold the only blemish with Gunnar Nelson, what do you remember about that bout?
The fight with Gunnar was a great for me. I learned a lot about what I had to improve on and where the holes in my game were.

Video of Nelson Versus Olesen from 2007
I was hoping to finish the fight on the night but was unable to before the time was up and came to a disappointing draw. But it was still a great experience fighting him. He has really made a great career in the sport and I enjoy following his progress. Of course the draw result still nags me a bit and would have loved a win especially with him in the UFC now.
MMA Viking : Please list any sponsors.
I don't really have any sponsors to thank but would like to thank my trainers and coaches for their time and effort they put into me. Big thanks to Mohammed F. Tehrani, Martin Kampmann, Christian Vester, August Wallen, Pedro Pacheco Fernandes and of course all the fighters that I have trained and spared with over the years in Denmark and in NZ.