Fighting in the Cage 18 main event might be a big turning point for Finland's Juha Saarinen (7-1). Russian Mikhail Zayats is real test for a hometown fighter who finds himself in a totally new situation.
Juha "Juice" Saarinen has had big turnaround in recent months. In December he had his first fight in 18 months, after struggling with a series on injuries. After doubting himself heavily Saarinen  suddenly found himself in a whole new setting – in January he signed a management contract with Authentic Sports Management and was invited to train at the Imperial Athletics gym in Florida.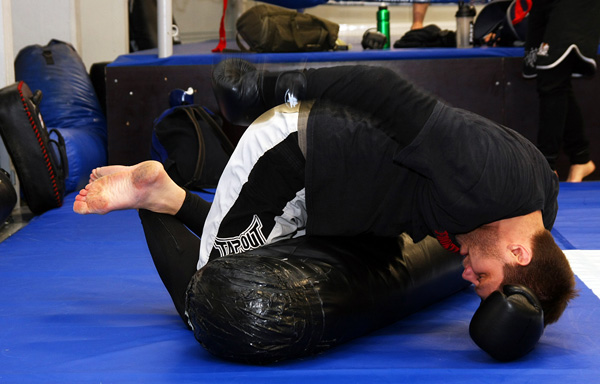 So, how was it training with them Blackzilians for three weeks?
I did surprisingly good, didn't notice any big differences in skill level or physiques. The biggest difference between us and top fighters over there is on the mental side.
You apparently had some tough sparring partners?
There wasn't that much sparring in the end, since I got cut in my head on the first week. But I did have a chance take some rounds with Rashad Evans and Anthony Johnson, for example. Jorge Santiago was also preparing for a bout, so I sparred more with him.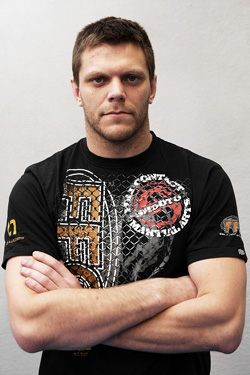 How was the reception for two Northern Vikings in Florida?
It was okay, no problems with anyone and the guys were easy-going. At first, of course, they tested us to see what kind on newcomers we were, had some pretty tough sparring rounds. But that's the way it goes, it's the same in Finland, if you visit another gym.
What are the important things to take home from there?
One thing was to notice that the basic training is just the same as back home, hard work day after day. Full-time professionalism brings a small vibe into it, guys are feeling more pressure on their work.
Any plans to go back there?
Sure, I would go straight away, if that would be possible. But I got my job and everything here, it's not that easy – that was one thing the Americans had difficulty understanding, they just don't see it that way.
How would you describe your preparation for the fight?
It's been different, let's put it that way. Training at home I have my routines, maybe I missed some of those. I'm in a good shape, but I would've liked to do more sparring rounds. But going to Florida was a no-brainer, it was such a big experience.
You've had your share of difficulties in the past, has the new situation changed your goals or motivation?
It has affected my thinking for sure. Last year I was almost ready to quit this whole thing. That's why I asked for tough opponents for this spring, just to see how will I do now that I've been healthy at last. The deal and the camp brought a lot new enthusiasm. On the other hand, going to Florida really opened my eyes to see how tough it would be to really make a living by fighting. But I'll see my cards now.
You're facing Mikhail Zayats, what do you know about him?
I've seen him fight a couple of times in the past, but I don't usually check out opponents too closely. I know the basics, most of these Russian guys with Sambo background are pretty much the same.
What kind of a bout do you expect?
It depends a lot on how he thinks, and I don't know what he has on his mind. But I'm prepared for everything, fighting three rounds, on the ground and standing up. In general I expect it to be a technical fight, we're both more like that. So, not too much senseless slugging, I guess.
It's the main event and you're fighting in front of the home crowd. Any extra pressure from that?
I'm pretty sure it's always the same, no matter if it's the first or the last fight. In the locker room I'll probably feel like a pig being taken to the slaughter.
You returned from the US a week before the fight. On a scale from 1 to 10, how nice it is to have jet lag while cutting your weight down?
Oh, that's not cool at all, have to give it a 4. Hopefully there won't be any complications on cutting the last few kilos.
Jani Mesikämmen is a freelance writer.  Visit his popular blog at www.karhunpalvelus.fi and follow him on Twitter at @Karhuherra.