Iceland's Gunnar Nelson (11-0-1) and Omari Akhmedov (12-1) will face off at tonight's UFC in London.  MMAViking.com is reporting live on the welterweight bout from the 02 Arena.  See live play-by-play and results here, and stay tuned for exclusive post-fight photos and video interviews.
Play-by-play
It's Gunnar Nelson that comes to the cage second. The Icelandic fighter is relaxed as always, and the music gets even the Londoners to chill out and groove to the slow new wave music. Their is a crowd favorite and it is Gunnar Nelson. Cheers start early. Grant Waterman is the referee.
Round 1
The two touch gloves and it is on. A kick from the Russian, and another. Nelson with hands down low, and the Russian is looking for a early KO. You can feel the power from Akhmedov. Kicks seem to be part of the gameplan for the Russian, while Nelson looking to counter.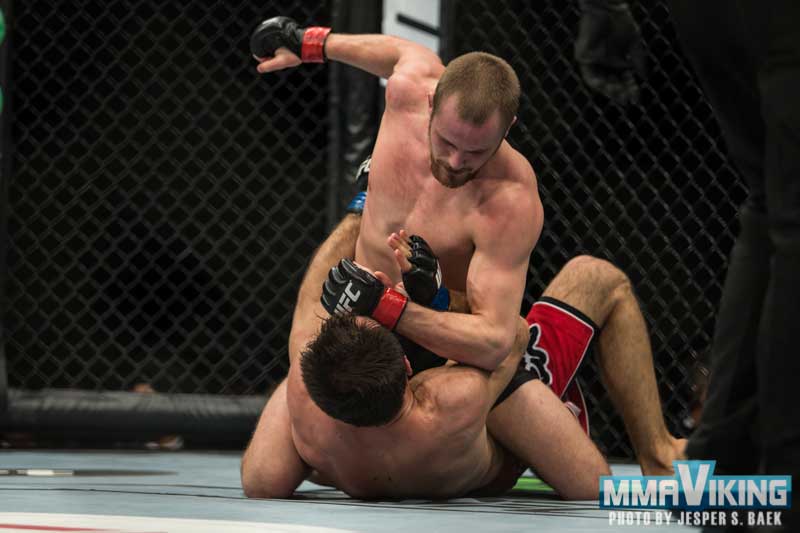 Nelson with a straight left, and now the Mjolner fighter pounces on Akhmedov and gets the fight to the ground. There is blood, on Akhmedov face, but hard to tell whos it is so far. Nelson in full mount.
"Gunnar" chants begin, but the dialect is Nordic, so it is the visiting fans.
Two minutes left and Gunni looking for damage on top. Punches and now elbows as Nelson is still mounted. Elbows. More elbows, left and right. Hammerfist.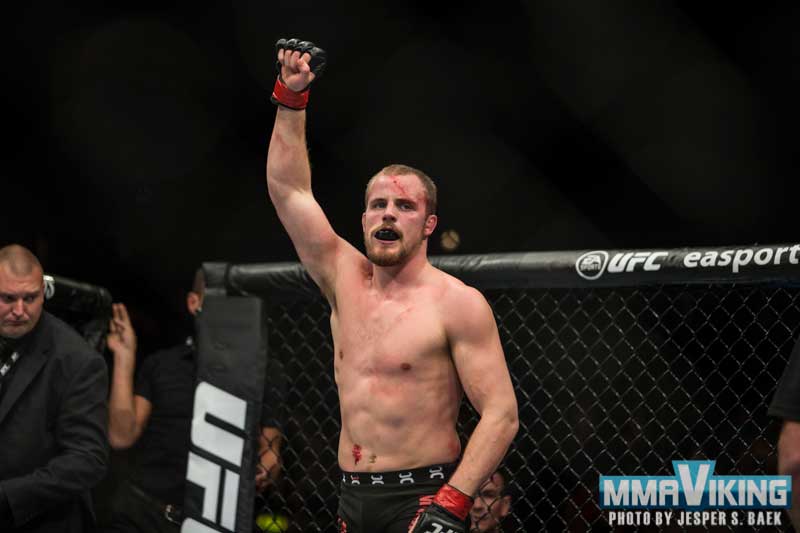 Akhmedov scrambles, but Nelson responds with a guillotine… it is tight. Quick tap. IT is over. Nelson dominant.
"I love to fight here in England" – Gunnar Nelson
1st Round Submission for Nelson
MMAViking.com will also be posting post-fight interviews and fight pictures after the event.