This past weekend Magnús "Loki" Ingvarsson (2-0) improved his record to remain undefeated. Having only turned pro this year, Ingvarsson has fought both of his bouts under the Caged Steel promotion who are UK based. Prior to this bout Ingvarsson was unsure if he was going to get an opponent, however, 9 days out from the event an opponent was found. Percy Hess (0-3) took the fight in hope of putting a halt to a two fight skid.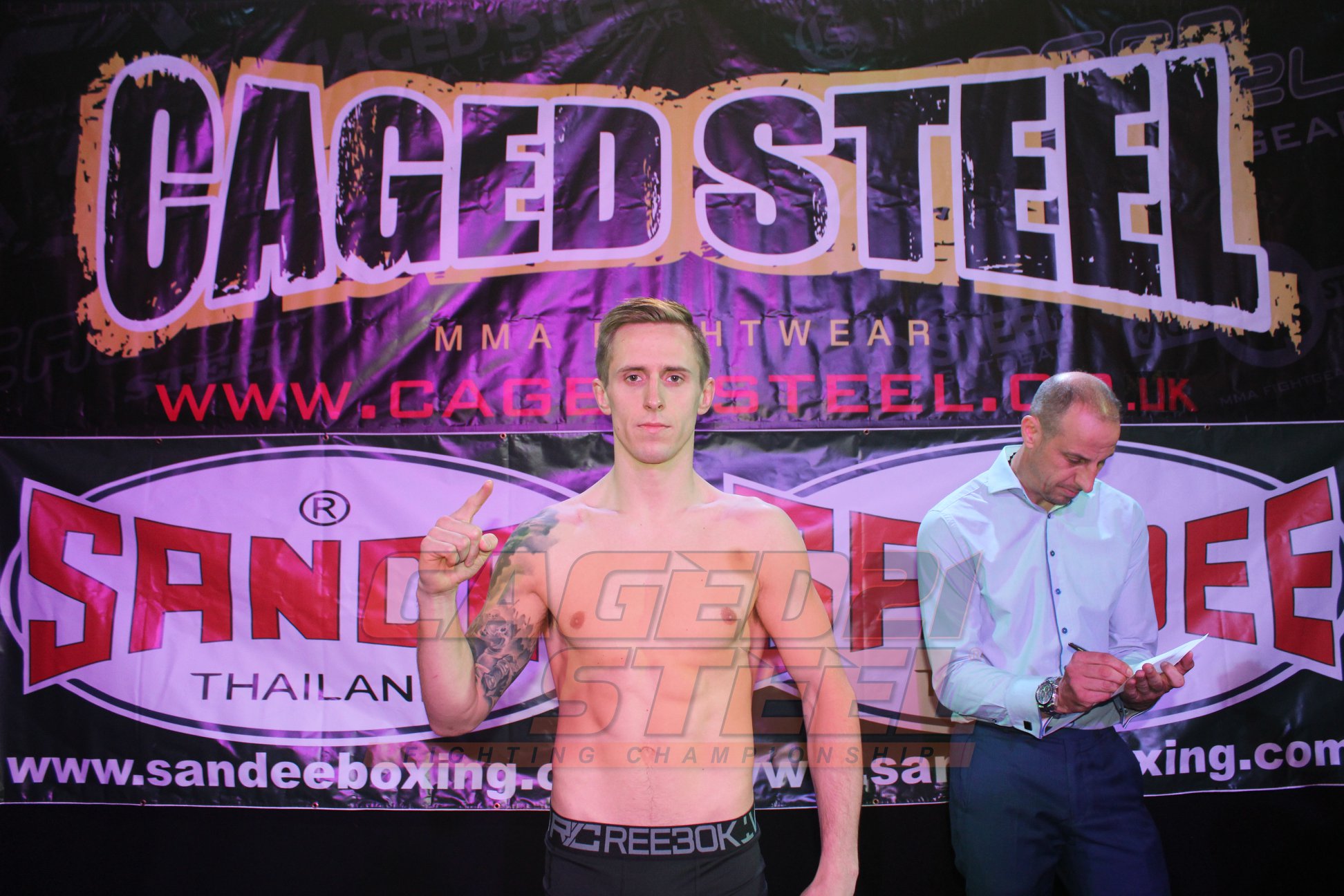 He was unable to do so as Ingvarsson took home yet another win. In his first pro bout the Reykjavik  MMA fighter pulled off a slick submission to put an end to the fight in the very first round. This fight was no different for the Icelandic man as it only took him 65 seconds to finish the fight. Ingvarsson didn't feel great prior to the bout but once he got in there it was full steam ahead as he put a stop to fight with an armbar.
"I felt really shitty in the warmup room it had been so hot that day and it didn't help when everybody was warming up in there, but as soon as I started to move around I felt better and better and when they called my name it was game time. I wanted to start fast so I ran to centre but he was so game and met me in the middle, he threw some kicks that missed and then shot for the takedown, which surprised me but I sprawled and then put him in his back and ended up in mount, threw some elbows and took his hand home.".
Elsewhere on the card, fellow teammates Benedikt Benediktsson and Thorgrimur "Thor" Thorarinsson fought in amateur bouts. Benediktsson fell short in his bout but Thorarinsson left the UK with a title around his waist.