Dane Martin Kampmann Tweeted yesterday that an April 6 date in Sweden is "too early" for him to be prepared due to a knee injury. The UFC 154 co-headliner hasn't seen action since his November bout agains the two-time NCAA Division I national wrestling champion who knocked out the Hitman in the first round.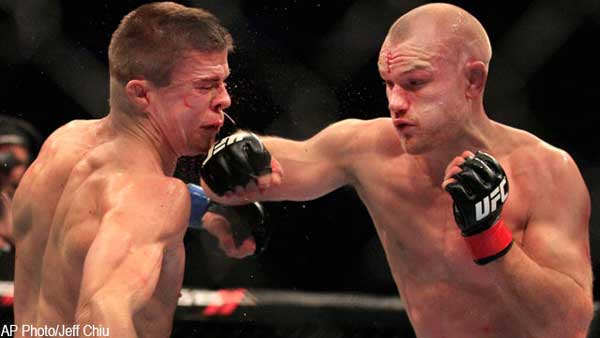 Kampmann (20-6 MMA, 11-5 UFC) would be a huge draw for the Stockholm event, especially since the card doesn't have a co-headlining bout under Gustfsson Versus Mousasi.
As much as I would love to be fighting in Sweden, I'm still recovering from a knee injury, so it will prob be too early for me to get ready

— Martin Kampmann (@MartinKampmann) February 9, 2013
The Xtremem Couture fighter suffered his first clear-cut loss in more than three years, slowing down his momentum. Prior to the loss, Las Vegas based fighter was on a three fight win streak and inching toward a title shot.