MMA Viking has learned from a source near the fighter that Finnish featherweight Tom "Stoneface" Niinimäki (20-5) has finally inked a deal with the Ultimate Fighting Championship. The long awaited contract will put the Finn to action in already in November when he will make his UFC debut at The Ultimate Fighter 18 Finale in Las Vegas. In his debut Niinimäki will face Brazilian grappling wizard Rani Yahya (19-7)  who is currently riding a three fight win streak in the promotion. The event on November 30th in Mandalay Bay Center will be headlined by the UFC flyweight title bout between champion Demetrious Johnson and challenger Joseph Benavidez.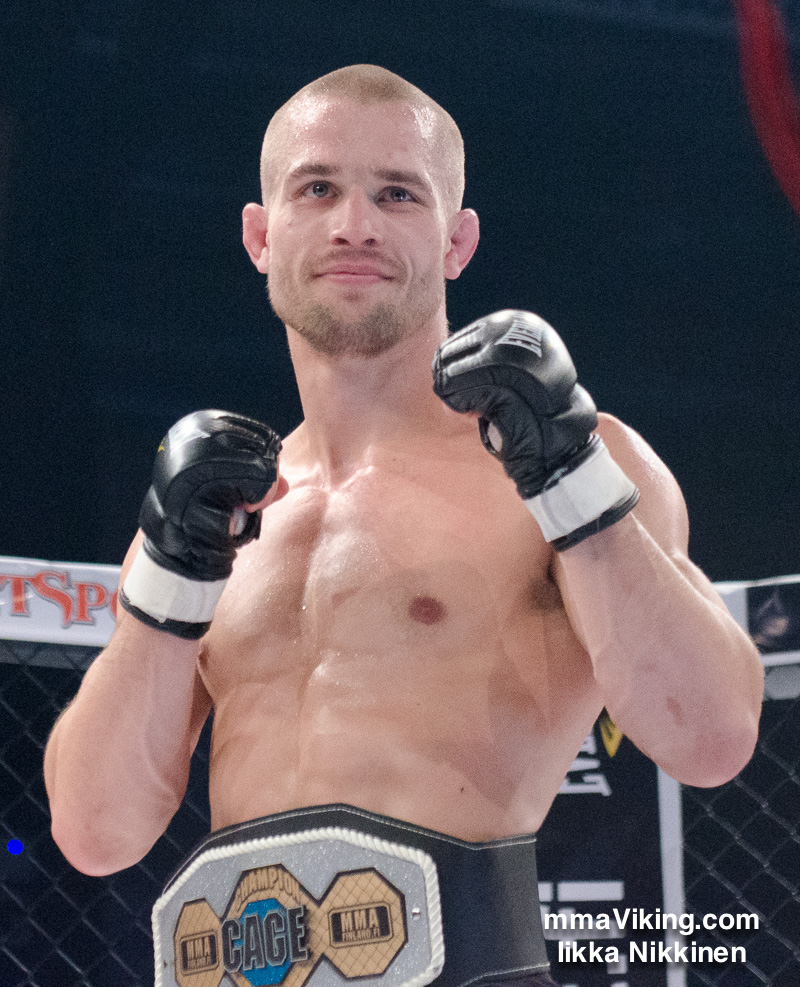 The UFC deal didn't come easy for the Finn as he had to build up a stunning eleven fight win streak ranging from 2007 to 2013 before the call came. During this streak the Finn beat notable American fighters like former WEC champ Chase Beebe, UFC vet Walel Watson and Bellator fighter Brian Pearman. Out of top level European fighters the likes of Sergej Grecicho, Ben Boekee, Dave Hill and Johnny Frachey had to succumb to Niinimäki's superior force. In his recent fight in September at Cage 23 the Finn submitted UFC veteran Walel Watson with a beautiful modified kimura lock. Niinimäki is currently #2 featherweight on MMA Viking's Offical Nordic Rankings behind UFC fighter Akira Corassani who will also fight on the same TUF 18 card.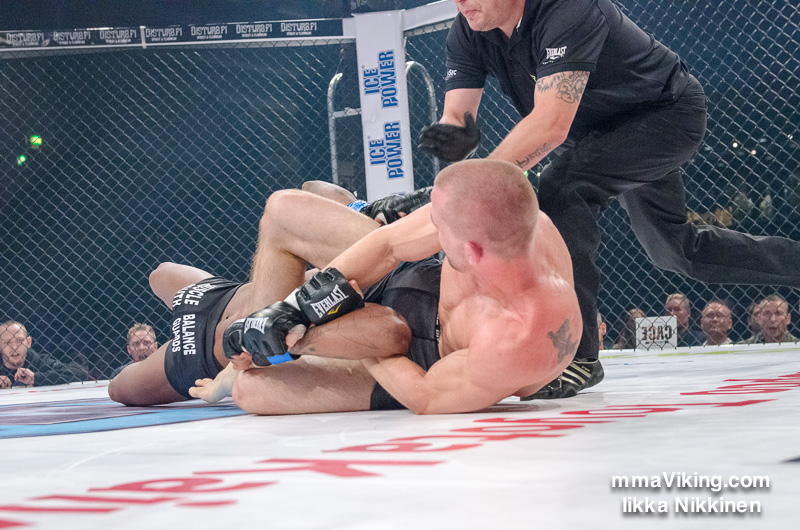 Niinimäki's opponent Rani Yahya is a experienced fighter and a decorated grappler. In 2007 he won the prestigious ADCC grappling competion's 66 kilo weight class. In MMA Yahya has fought all over the world in promotions like Jungle Fight, K-1 and MARS before joining the WEC ranks that were later transferred to the UFC as the promotions merged. Yahya's best wins so far are over Mark Hominick and Eddie Wideland who have both fought the featherweight belt at some point of their career. Yahya also holds a notable win over former WEC champion Mike Brown.
Stay tuned for more information on Niinimäki's signing with the UFC!
Like us on Facebook to the right of the page for more exclusive updates and news.