Nordic's highly competitive welterweigth division is packed with top talents. One young gun from Northern Finland is also eagerly looking for his spot on the spotlight. Oulun Kamppailuklubi's Mikko "Maniac" Ahmala is a self-confident and hard working fighter who had a victorious start for his pro career in recent Cage 23 tournament. Frequently fighting Ahmala wants to keep himself busy and next fight is just right the corner in Fight Night 9 on 19th of October against Russian M-1 veteran.
MMA Viking took Ahmala down and mounted him for a moment for a brief interview.
Hi Mikko. Could you tell us about yourself and your background as a fighter?
Hi, I'm Mikko Ahmala 21 years old MMA fighter fighting out of Oulu Finland. I don't have any major athletic background but I was a big fan of combats sports and found myself on the gym on March 2011.  I had my first fight after few months of training and I've been fighting since.
What kind of training regimen you have and who is coaching you?
The chief Kimmo Kolehmainen is my head coach, Arto Vuoma is looking after my Muay Thai training and BJJ-Locomotive Tomi Kaarela is developing my jiujitsu game. Markku Ylijoutsijärvi is supporting me with my strength training.  I train 12 times per week, which 7-8 is sport related and 4 are supplemental training i.e. weight training and running. Sport training is divided fifty-fifty between stand-up and groundwork.
You train mainly at Oulun Kamppailuklubi, which is famous from its high level of jiujitsu. There is also a strong heritage in wrestling and kickboxing in Oulu area. Are you utilizing any cross training possibilities with other clubs?
Jiujitsu sparring I get at Kamppailuklubi is world class. There are guys who are much better than I am. I have trained stand up a bit with MMA Kemi guys and my plan for the future is also to visit Southern Finland clubs for high quality MMA training. I have a long reach and I need to learn to use it more effectively.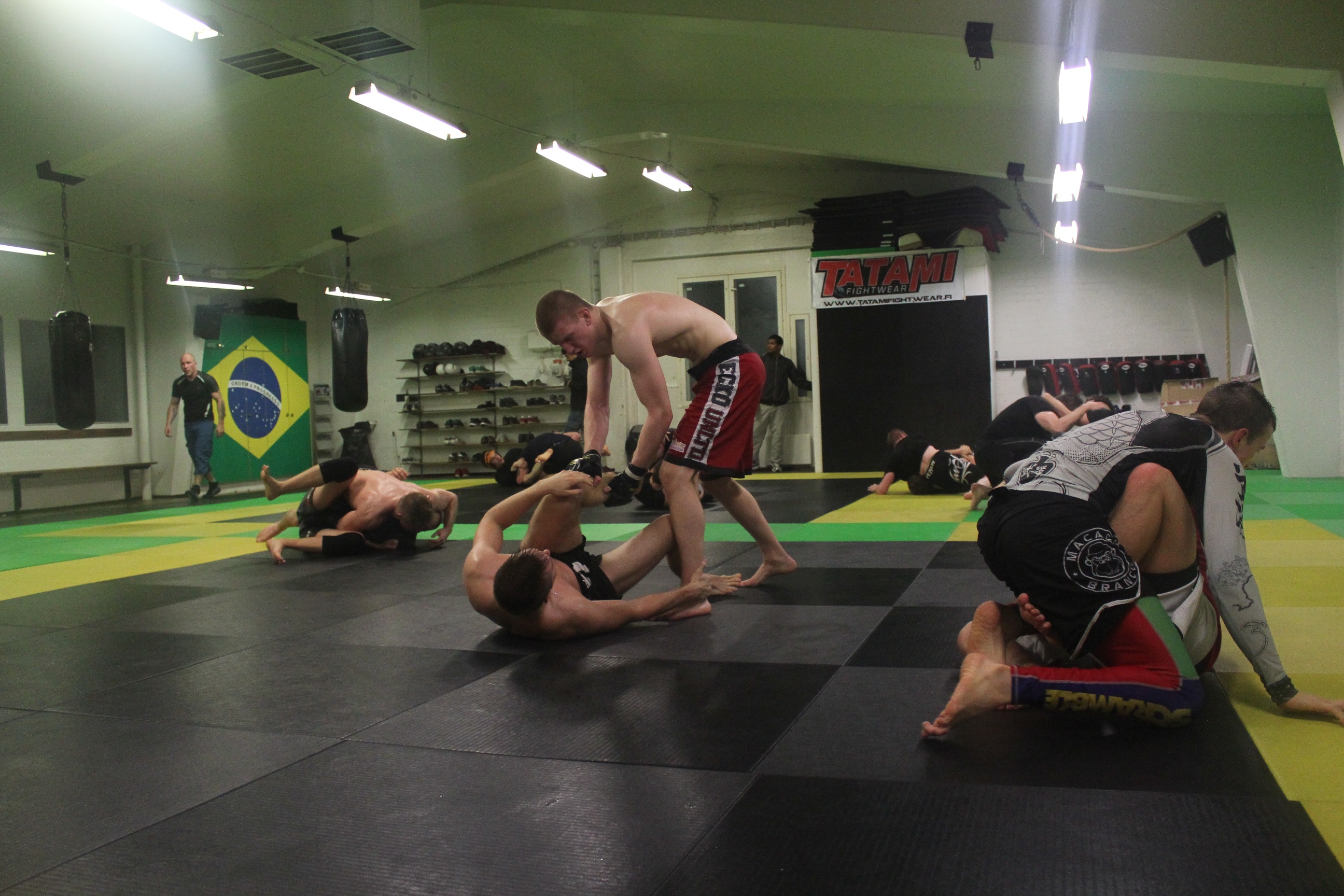 You have a solid amateur record (7-1-1) and seems that you wanted keep yourself busy with fights?
Yes I like it. I think I've developed rapidly because of that that I've had the opportunity to fight as often as possible. From the fights I've learned what I've done right and what I've done wrong.
What made you to change to pro-career?
Yes I had a good amateur career and I won the amateur MMA Finnish Open championships in January 2013 so it somehow felt natural to change to a pro.
You had your pro debut in Cage 23 against Riihimäki's Aleksi Nurminen and you won an entertaining fight by Majority Decision. How did the first pro fight feel?
Well it felt much nicer 'cos you could also hit on the ground. Of course I was excited and nervous. My game plan was my traditional "full speed ahead", but I felt little gassing during the fight. I had some issues in refueling after the weight cut, a thing that I have to improve for my next fight. Otherwise the fight was good, I had a tight heel hook in some point but the guy was tough and didn't tap.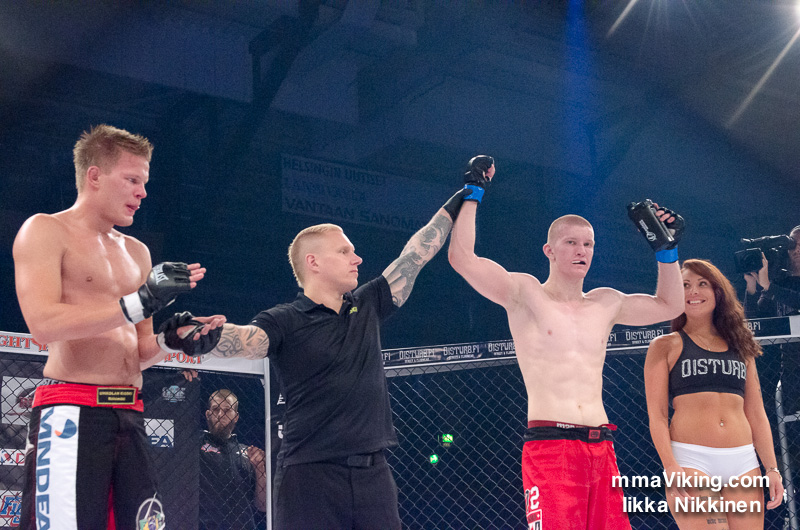 Yes, you seem to look for leg locks a lot in your fights?
Yeah, I am a leglock guy. They are my most vicious moves!
How did the Cage 23 differ from the hillbilly amateur nights as an event?
Of course it was different, more media and crowds, but I don't care. I concentrate on my fight and that's it.
Your next fight is on 19th of October in Fight Night 9 in Kuopio. You are facing a Russian M-1 veteran Zulfikar Usmanov. What do you know about the guy and what is your game plan for the fight?
Yeah, he is apparently an experienced fighter with some kind of Sambo background. I've seen few fights of his and he looks like he doesn't mind fighting on the ground or stand up either. Its gonna be an interesting fight. My game plan is to go forward and whoop his ass!
How is the preparation for a new fight just few weeks after the Cage23 ongoing?
We haven't focused on technique so much any more, we have sparred hard few times.
So your pro career started with a nice victory. What is your ultimate goal as a MMA fighter?
I want to go one fight at the time but my goal is to fight abroad. Hopefully as soon as possible. I gave up my warehousing job a while ago and I am now fully concentrating on pursuing my dream.
What is the background of your nickname "Maniac"?
Laughter…Yeah, one very experienced guy from our gym started to call me "Maniac" after my first fights. Maybe its was due to my way of fighting, "do not listen the corner man just go all-or-nothing".
Do you want to share any greetings to MMAViking.com readers?
Come to Kuopio to see my fight in Fight Night 9, a Russian is going down. Also follow my twitter account @AhmalaMMA!