Reza Madadi (14-5) has a big night ahead of him going into his upcoming match against Joaquim Silva (9-0) competing on his home turf of Stockholm, Sweden. "I enjoy every single second of this, but I feel like it is time." says Mad Dog to MMAViking.com at Media Day.
"Right now, I feel like this is my last fight."
In his five year venture with the UFC, Madadi's UFC record is (3-3). In his last appearance, he suffered a tough three round unanimous decision loss to Joseph Duffy at "UFC Fight Night 107". A bad night for the Swedish combatant, it would be the counterattacking tactics of Duffy that gave him the edge, in coming out of top. To Madadi, it was just a bad night losing to the better man. "Joe Duffy was a great opponent" proclaimed Madadi. "Looking back I was stupid, and should have done some things different, but hey it's the fight game, sometimes you get lucky, and sometimes you are unlucky."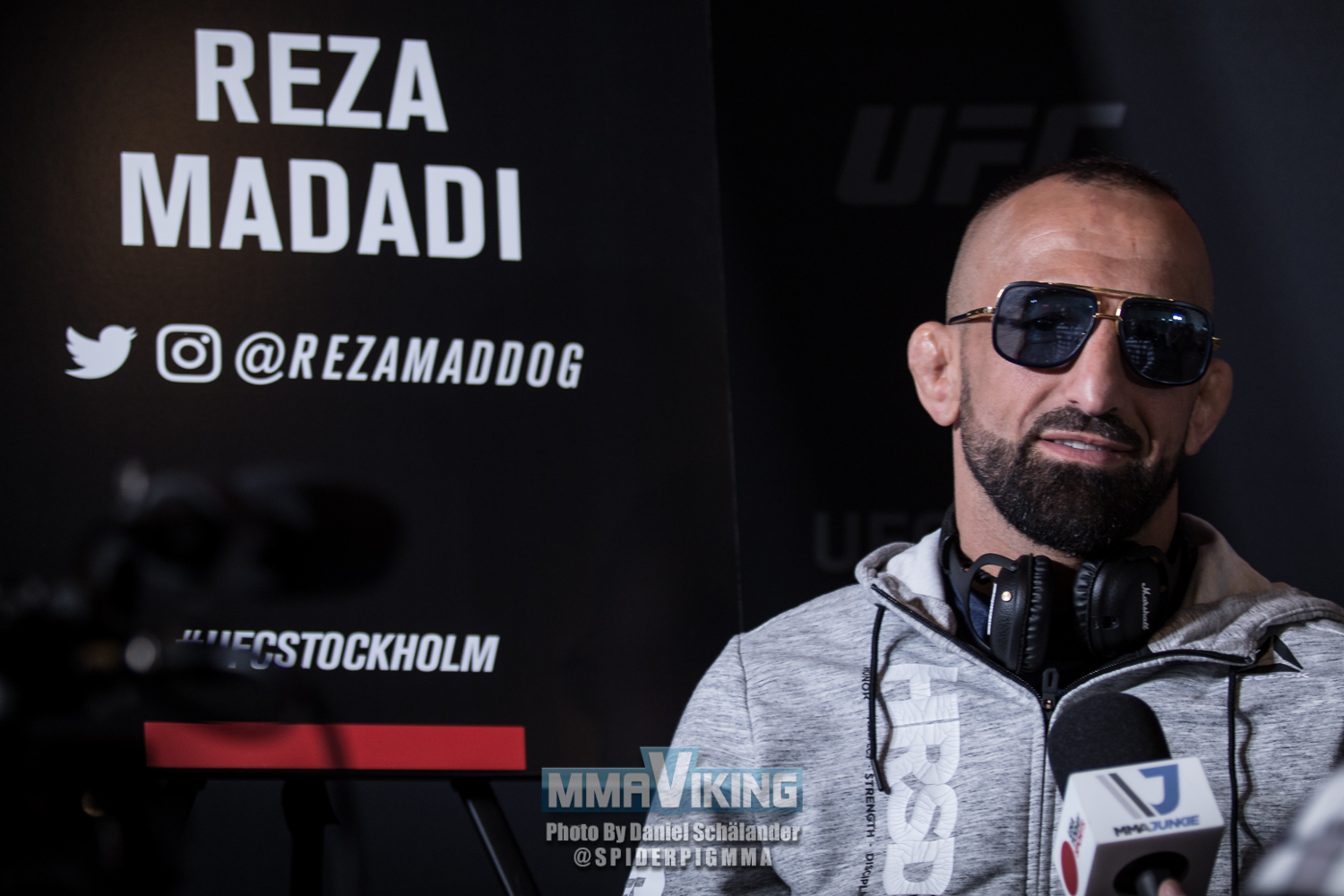 Itching to redeem his loss, the opportunity for redemption  couldn't have come at a better time. Stepping in for the injured Mairbek Taisumov, Madadi found himself back in the UFC limelight heading into battle against Silva.
Taking the fight on short notice doesn't to spell disadvantage for Madadi. "Even when I not getting ready for a fight, I love training hard like I usually do. It's my lifestyle. So when they called me, it was just about taking the opportunity."
At 39 years of age Madadi has had an over decade story longed Mixed Martial Arts fight career, which includes his memorable submission victory over Michael Johnson in Stockholm back in 2013.
Will Reza ride off in the sunset with his hand raised in victory? Tune in to UFC Fight Night 109, to watch the story unfold.
Watch the full video interview here: