Now training and fighting out of Allstars Gym in Stockholm Sweden, Elin "Miss Fortune" Sundqvist, is one of the few Nordic fighters to take the plunge and move to Thailand.
Alongside Finnish powerhouse Glenn "Teddy Bear" Sparv (22-7-0) who's spent almost his entire professional career in Thailand the 28-year old Swede spent a year at Tiger Muay Thai to immerse herself in the sport and lifestyle of a fighter.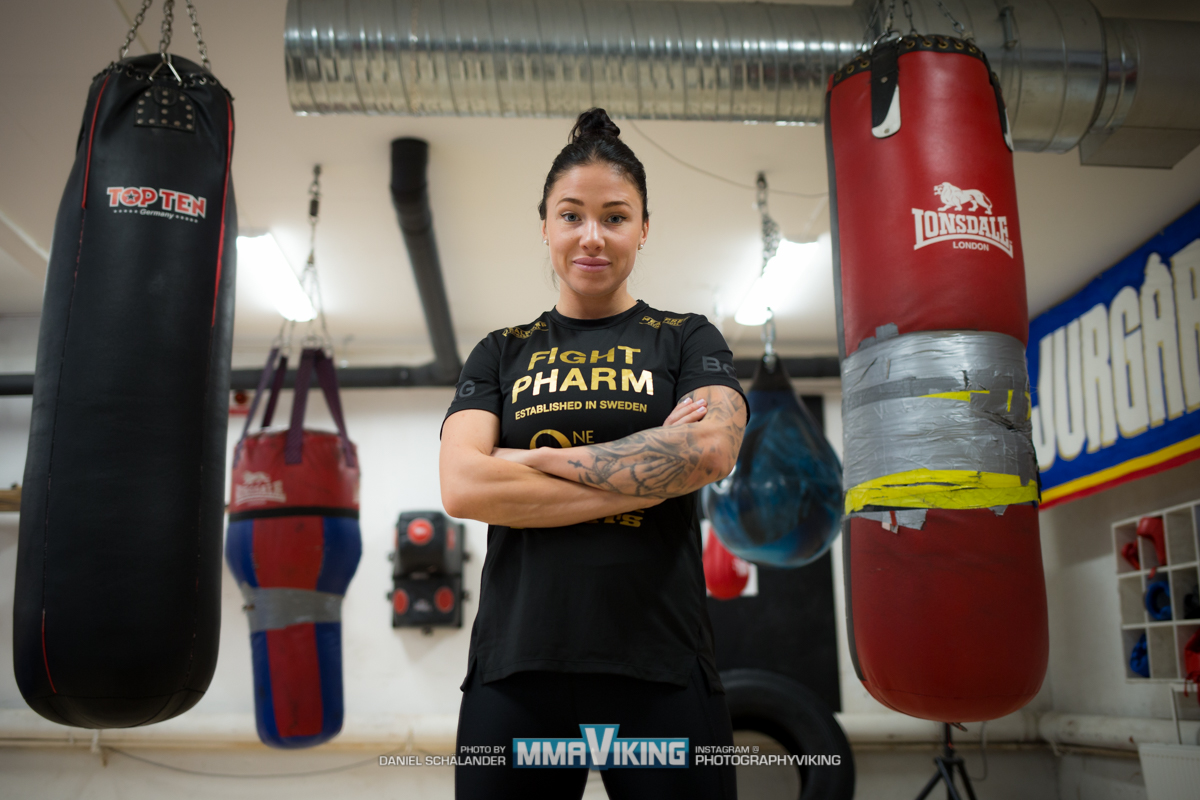 "I QUIT MY FULL TIME JOB, AT WHICH I'D WORKED FOR SEVEN YEARS, SOLD MY APARTMENT, MY CAR  AND LEFT EVERYTHING."
Moving to Thailand
After Falling in love with fighting six years ago, "Miss Fortune" went to train at Tiger Muay Thai in at the end of 2015, and in 2017 she decided to go all in and make up for lost time.
"After the first time I went there I felt like this was it, I want to move here and do this full time. So I quit my full time job, at which I'd worked for seven years, sold my apartment, my car and left everything.
Nobody thought that this was a good idea, neither my friends or my family. They were questioning if this really was a good idea and what I would do when I got back. I think they saw it as some "dumb trip" like leaving my life at home and going backpacking, not that there's anything wrong with that but they just didn't understand the whole aspect of following your heart and chasing your dream.
So I went, with nothing to fall back on, no plan-B. And when I got there it was so tough, I had unrealistic expectations of how much progress I could make in a short time, in a sense I didn't know how bad I was at this, so I got hit with a reality check."

https://www.instagram.com/p/Biomlg3FdAk/?igshid=1t1y4kruyu0fr
To the left: Elin alongside Glenn Sparv at Tiger Muay Thai in Phuket.
In the new world Elin found herself in she came face to face with the hard life and reality of training at an elite level twice a day and suffered issues with overtraining and injuries. Despite this "Miss Fortune" pushed through and looking back she can see what  valuable experience she gained in the process.
"I wanted too much too fast and I think that is something a lot of people can recognise themselves in when it comes to martial arts. When your mind wants more than your body can handle, and after a while you will break when pushing that hard.
When I went to Thailand I'd been training seriously for 1-2 years, so not that long but I also knew that if I spent time there I would progress much faster. I felt a bit like I had to catch up since I started late and in a way I had a lot more confidence back then since
I was a beginner, I didn't know everything that could go wrong and I didn't know how much I didn't know. Even though it was hard, looking back on it today it was a very valuable experience and in the end it worked out."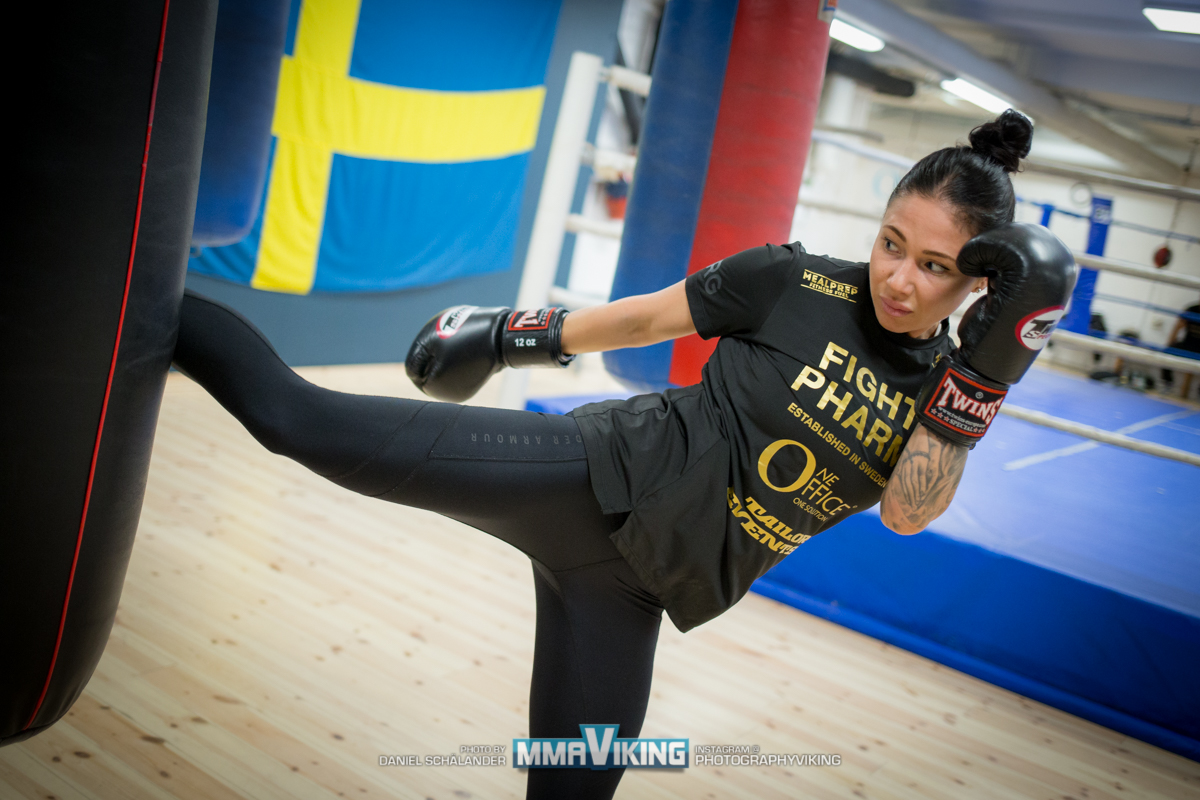 Returning to Sweden
When moving back home, Elin started studying at the University in Gävle, a two hour drive from Stockholm. But still made the commute back and forth to Allstars once a week to attend private lessons and classes at the gym. But after coming to the realization that this was not a sustainable lifestyle the strawweight moved back to Stockholm where she knew she could commit fully to training. Despite her efforts she finds herself with an amateur record of 0-3 and having suffered through more injuries during 2019 the fight life started taking it's toll.
"I never came to a point where I could get dividends for all my hard work. So I started giving up mentally in a way. But now I'm back, and now everything has really fallen into place and everything is the way I wanted it to be from the beginning. I have a new trainer and a really good team with sponsors backing me up and this has sparked a fire in me and it would be such as shame to not show everything that I've worked for during all these years that I've traveled around the world to train at different gyms with amazing people."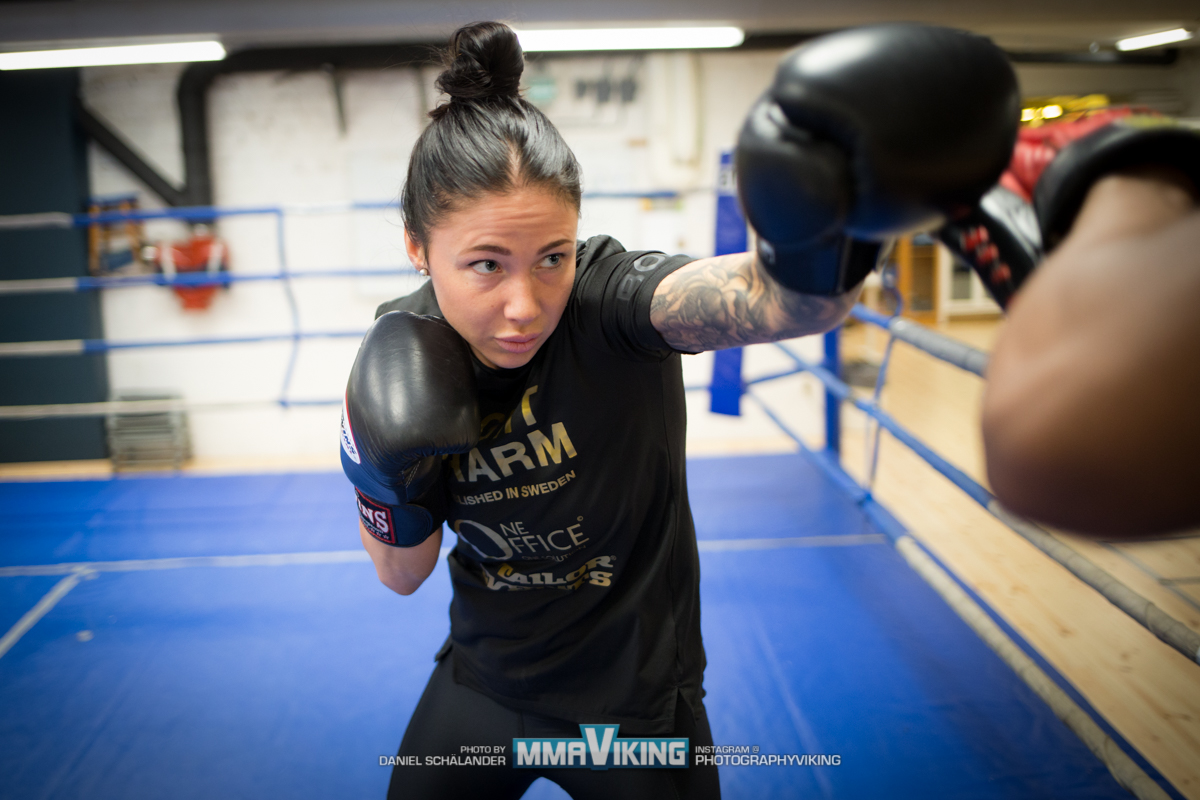 Being taken under the wings from Djurgårdens IF Boxing coach Paul Akofely, the gym where Alexander "The Mauler" Gustafsson spent his early days with coach Andreas Michael, Elin now is building up a team of coaches and sponsors to help her break through to the next level.
"My new trainer Paul works as ambitiously and professionally as I have during all these years. So training with him gave me that spark to light the fire within me again. I am just where I want to be. I have all the pieces and all the people I need, now it's time to go to work.

https://www.instagram.com/p/CANnHyMpv5P/
It's hard to find sponsors as a martial artist in Sweden and people think that it will come on it's own if you reach the highest level of the sport and in a way that's true, but it's also now that you need people around you that have your back the most. People that believe in you and help you forward. So the ones that are with me from the start are the ones that I will never forget. For example Mealprep as a food sponsor is just so incredibly valuable when you are doing two sessions a day. To just not have to think about all that is so incredibly valuable and gives you extra time in life to study and work. My other sponsors are Fight Pharm, One Office and Tailor Events."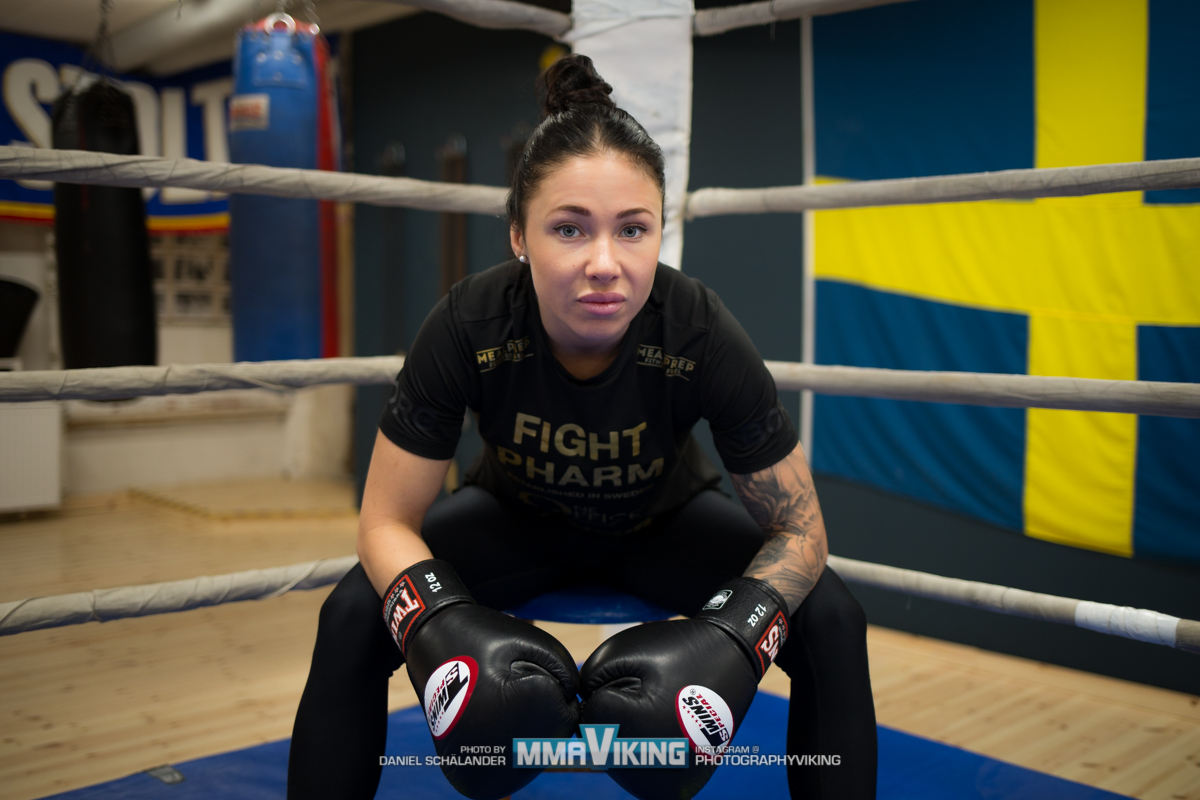 Moving Forward
Looking to stack up some wins under her belt being sidetracked like the rest of the world due to the corona pandemic is not helping, but looking to turn the fortune around and planning ahead, Sundqvist is hoping to get going as soon as possible again.
"Coming from three back to back losses is tough and not something that's
motivating but on the other hand the only piece I have left to add is to gain more experience from competing and then I'm ready for the next level.
If I could fight every month that would be ideal, but realistically I want at around 7-8 fights in amateur before taking the next step, depending on if I can get to where I want to be mindset-wise, that's even more important than the results themselves.
If you are a girl between 52-57kg in Sweden, the Nordic countries, or any other place that wants to fight (in amateur/IMMAF rules) get in touch with me on instagram. I'll travel to wherever I'm offered a fight."