With Thailand being such a popular travel destination among Scandinavians, it's surprising to find so few Nordic professional fighters living and training there. One Viking who has decided to re-locate to this fighting rich nation and Tiger Muay Thai in Phuket is Glenn "Teddy Bear" Sparv.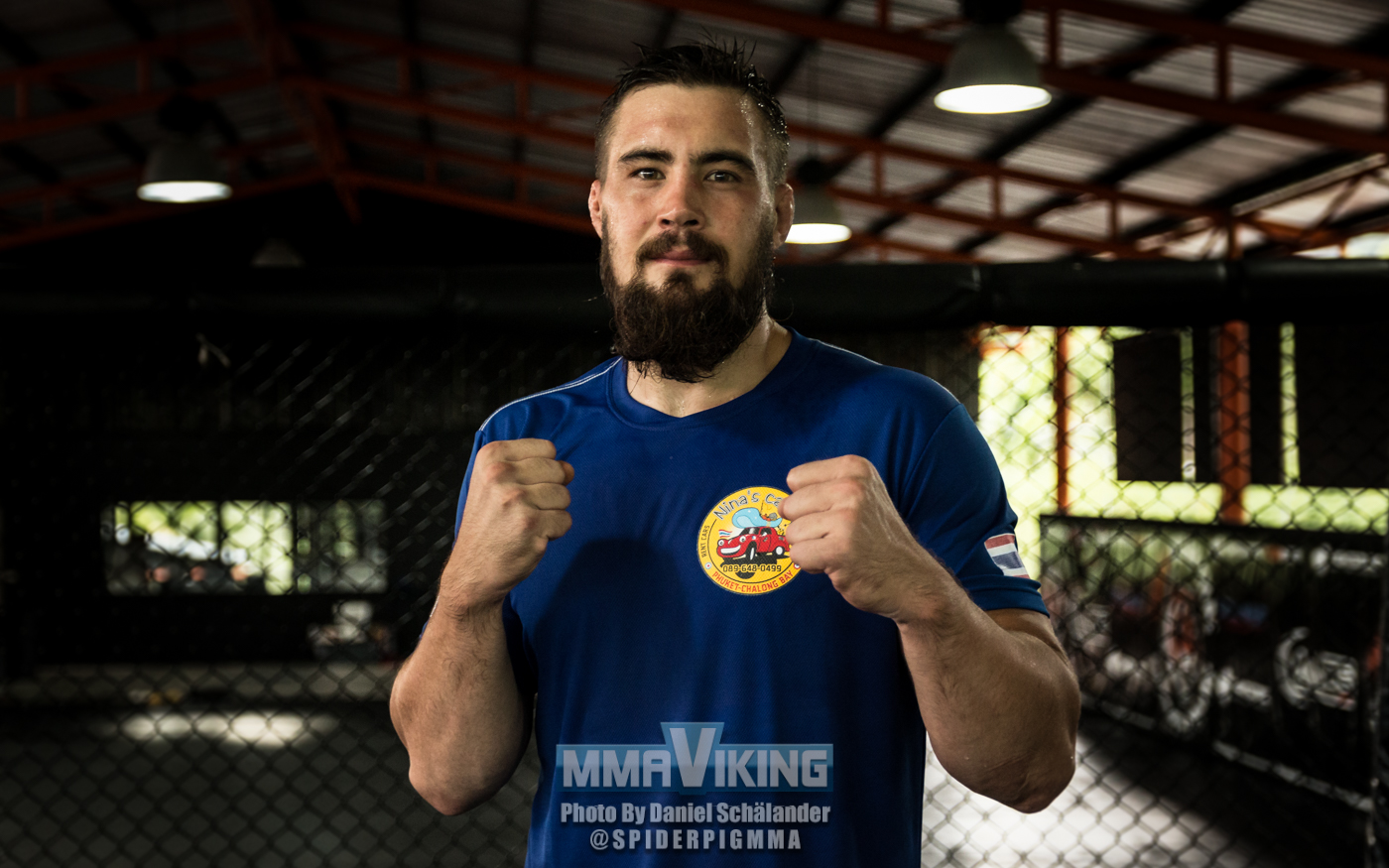 After having prepared at Team Hobbit in his hometown of Vaasa for his fight against top prospect Jonatan Westin at Vision FC in late 2012, Glenn felt it was time to seek other gyms to take his game to the next level.
Financially, it's just to expensive to live in Scandinavia, there aren't a lot of fighters training full time there, everyone has some gig on the side.
"In Vaasa we had Team Hobbit which really just consisted of me and my two coaches who are like feather and bantamweights. After the Westin fight I knew I had to move but there aren't many gyms in Finland that offer this level of training." says the middleweight to MMA Viking after a training session.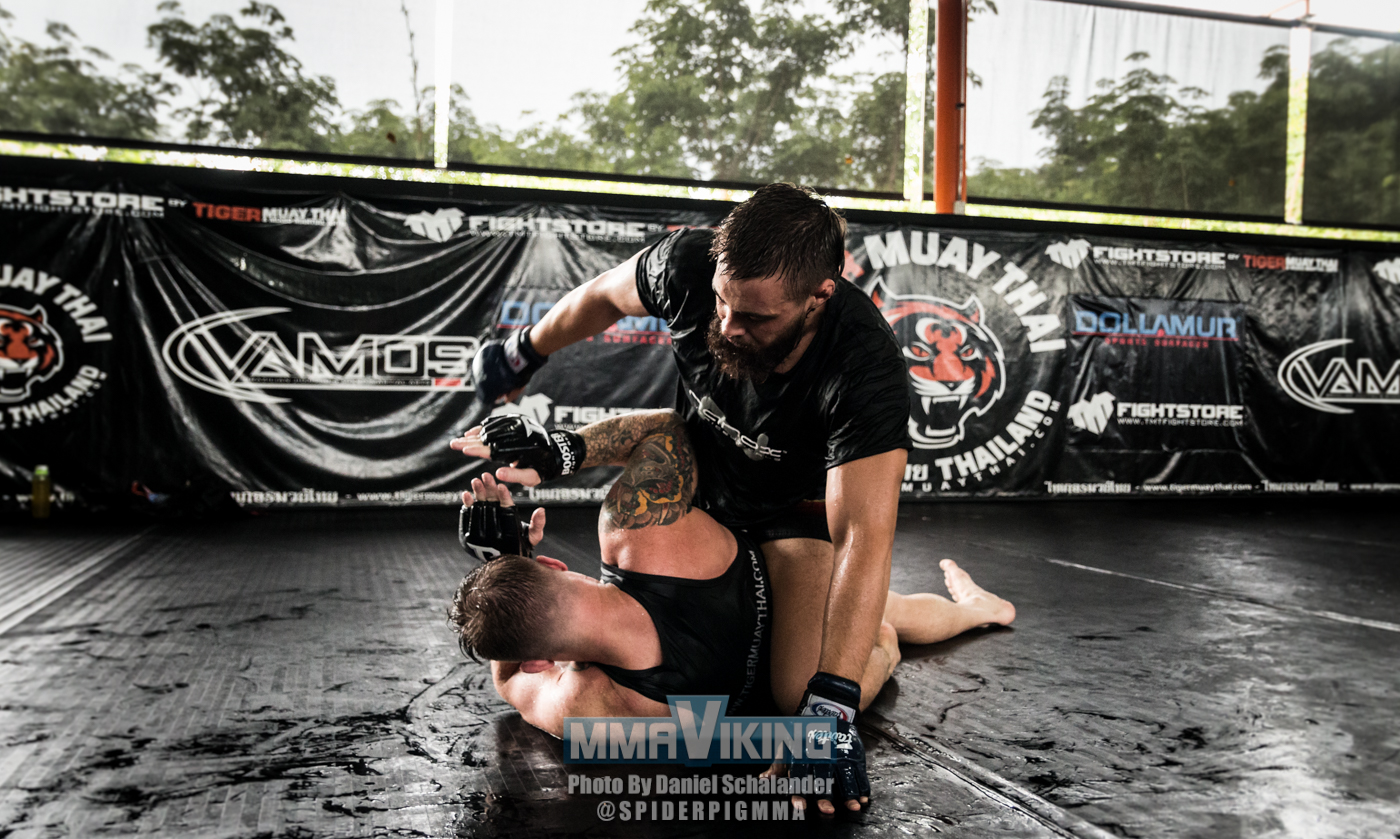 After combining full time work as a lumberjack with training twice a day, 'Teddy Bear' decided to go on a three month trip to Thailand to try it out and see how it was. He's now spent 5 years and counting in the tropical paradise. "I always say this is my last year here, but I've been saying that for a while now but once you start living this life it's hard to imagine going back to "normal life". The best part about living here is the simplicity. You just show up a couple of times a day for training and then you just eat and rest. It's cheap to live here, too."
"I live in a small room with a kitchen in it and pay 6000 Baht/155 EUR and that's expensive, four years ago I used to pay 2000 Baht/51 EUR. Food is cheap too, when grocery shopping it's about 30% of the cost in Scandinavia. You can't even compare it. I do a lot of cooking myself because I don't really like thai food. A lot of the fighters here get sponsored with meals at the Tiger Kitchen too." says the number fifth ranked Nordic middleweight.
"The not so good part about living here is the insecurity. If something where to happen you're a bit fucked."
While the cost of living is lower, there is some risk of Thailand life. "Back at home you have free health care and a social support system if everything would fall apart. Scandinavia is pretty safe like that. Here if you get injured and you have to go to the hospital you have to pay for yourself. Things can be a lot more chaotic here. Like the last time I fought. When I arrived they told me I was fighting a day earlier and two or three times before that they changed my opponent the day of the fight." says Sparv that is on a two fight winning streak.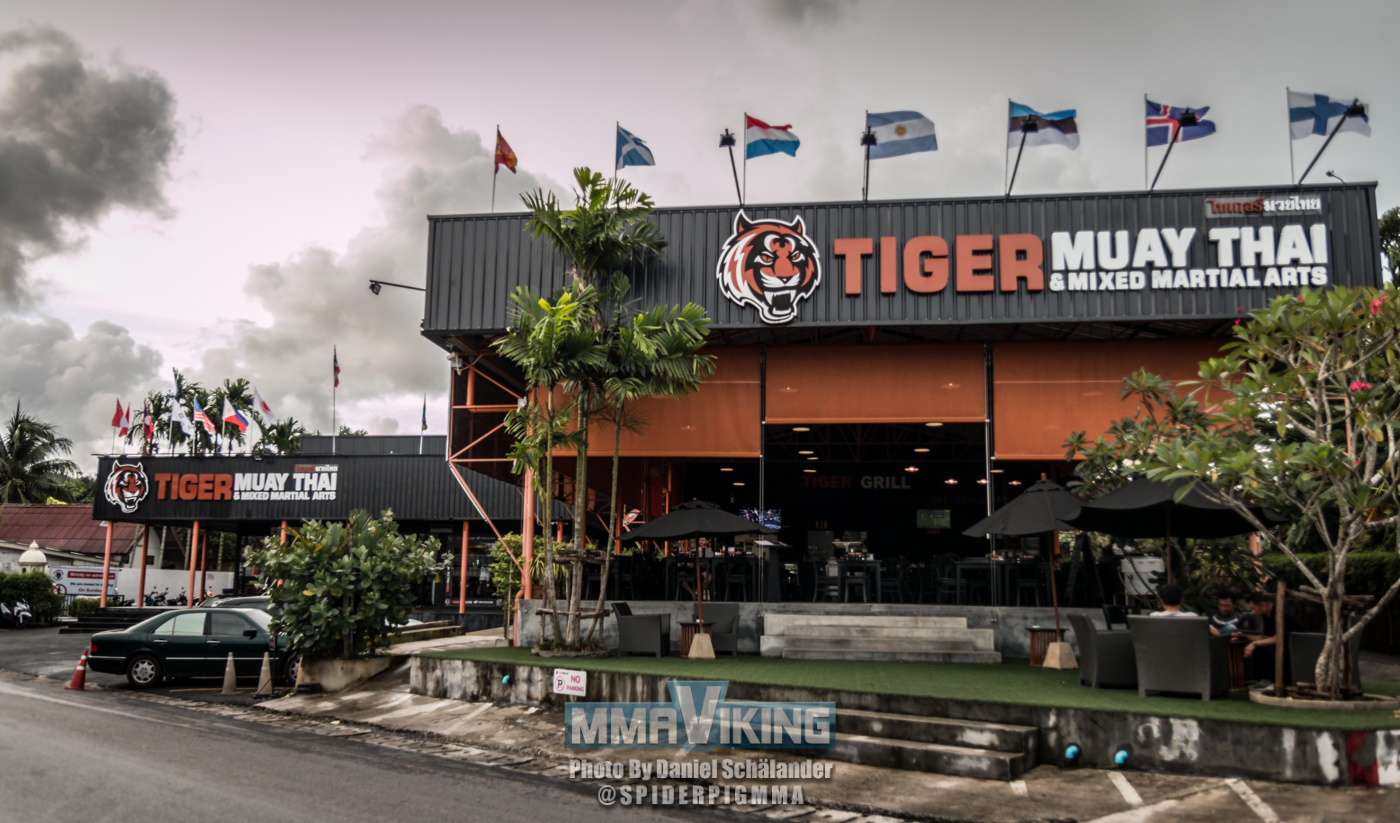 Home to Chechen powerhouse Mairbek Taisumov and female bantamweight title contender Valentina Shevchenko among many others, Tiger Muay Thai has a huge facility at an astonishing 9600 square meters with everything a fighter could possibly need with living quarters, martial arts shop, restaurant, in and outdoor gyms, several martial arts areas and over 150 classes each week.
"The training at Tiger has a lot of technical aspects to everything and we break things down a little bit more here. There's always a lot of guys my size here and most of the core team consists of welterweights, middleweights and light heavyweights and there's always people stopping by. Now in the low season it's a bit fewer but otherwise we have to split people into two groups because there's so many people here. A lot of people do their fight camps here too. Tarec Saffiedine was just here and Nordine Taleb who fought Oliver Enkamp at the last UFC in Stockholm was here too. So we get a lot of variety in the training partners."
Sparv took his first fight in Asia back in 2013 at Thailand Regional, with a TKO of American Johnny Parsons.
"Some days we have three sessions in day so then I take naps between the sessions. A lot of people think it's like a holiday here and that you go to the beach and things like that. But I go to the beach maybe once a week or month."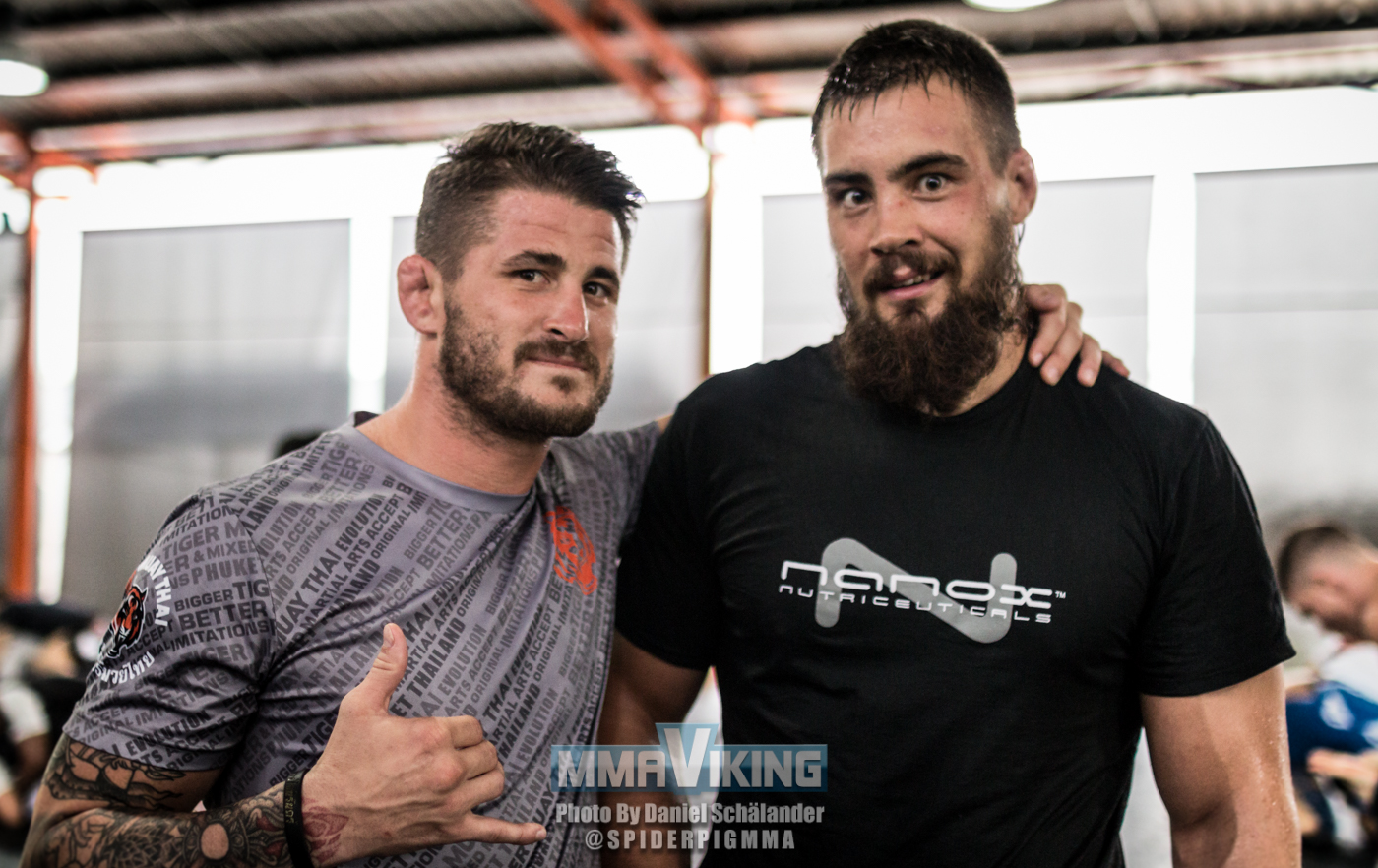 The 29-year old middleweight with seven wins in his last eight bouts doesn't have a fight booked at the moment but is looking for matches in the region. "I'm working on getting another fight now going back and forth with a lot of organizations. I'd like to fight around Asia and I would really like to fight in Japan with the old school rules. Rizin would be fun but it's hard getting in because they only have two-three cards per year. Of course UFC would be of interest as well. Also in China and Australia they pay good, up to two or three times the amounts we get in Scandinavia."
Glenn would also like to thank Rescue Team Finland, K-M Roofing, Enlunds Byggtjänst, Nanox Thailand, Nina´s car, Ingves Nöt, Old Steel Gym, West Top Trading, Kongwear and Caputec for supporting him on his journey.