Glenn Sparv (20-5) defeated previously unbeaten Iranian wrestler Mehdi Bagheri (4-1) to capture the middleweight Full Metal Dojo belt today at the Insanity Nightclub in Bangkok.
It was not an easy fight as Mehdi landed punches early, forcing "Teddy Bear" Glenn to tie-up. The Finn used inside position to land some good knees to the body of the now Monarchy MMA coach.  Sparv used kicks to start to slow down the wrestler including a good head kick.  The first round could have gone to any fighter.
Sparv takes a right hand to start the second round, and tried again to counter with a clinch and knees.   Good elbows form Sparv from his butt after he was taken down.  On the ground Sparv has the advantage and uses his experience to start to beat up the Iranian.  Glenn is able to sprawl and land a huge knee to the head using old Pride rules to the fullest.  Sparv continues to ground and pound , then when Medhi tries to get up to his feet it is Sparv that lands a devastating KO kick to the face.  An impressive win for the Finn that is now on a two fight winning streak.
The Tiger Muay Thai & MMA fighter adds another belt at the FMD16 event – Big Trouble in Little Bangkok. "This is not a walk in the park but I'm taking him to school" said Sparv to MMA Viking prior to the fight, and he did just that.´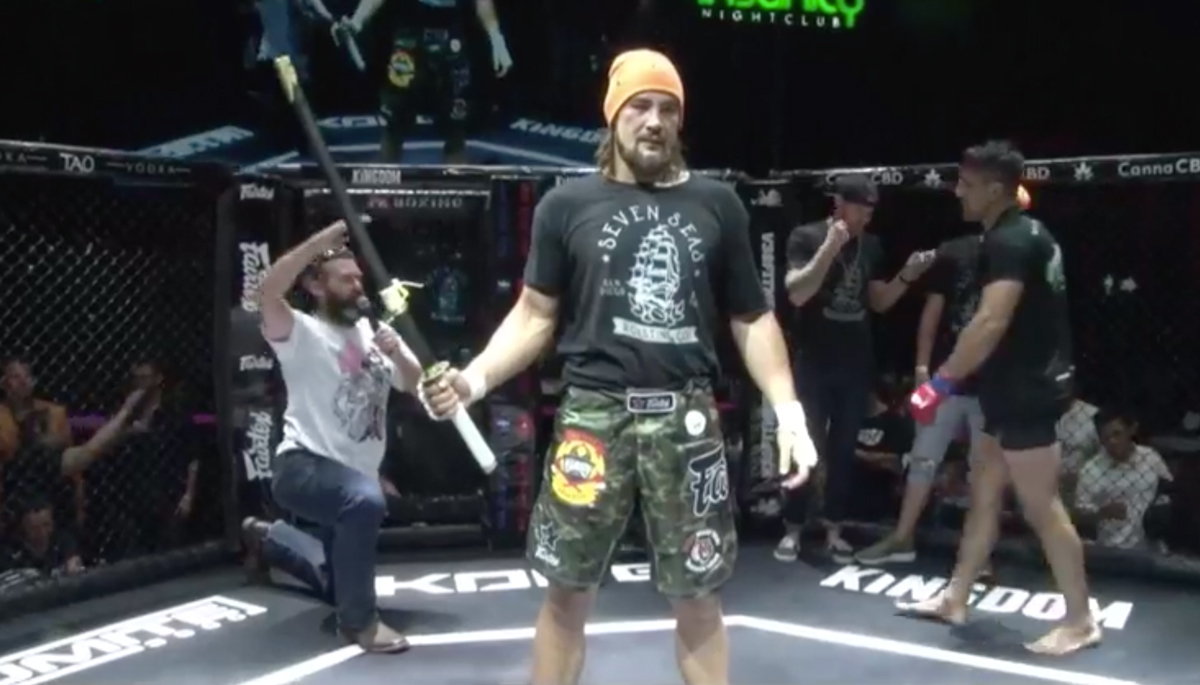 "I'm bringing pride back.  We got 12-6 elbows, stomps, knees to the grounded opponent and soccer kicks." said Sparv that perfectly predicted the outcome.