There is a lot of tension between Swede Jack Hermansson (14-3) and American Alex Nicholson (7-3) that started with social meida.  "He is mad… because I posted and tagged him in a video.  He took it personally." says the Joker to MMAViking.com about the overreaction of his opponent that started the beef.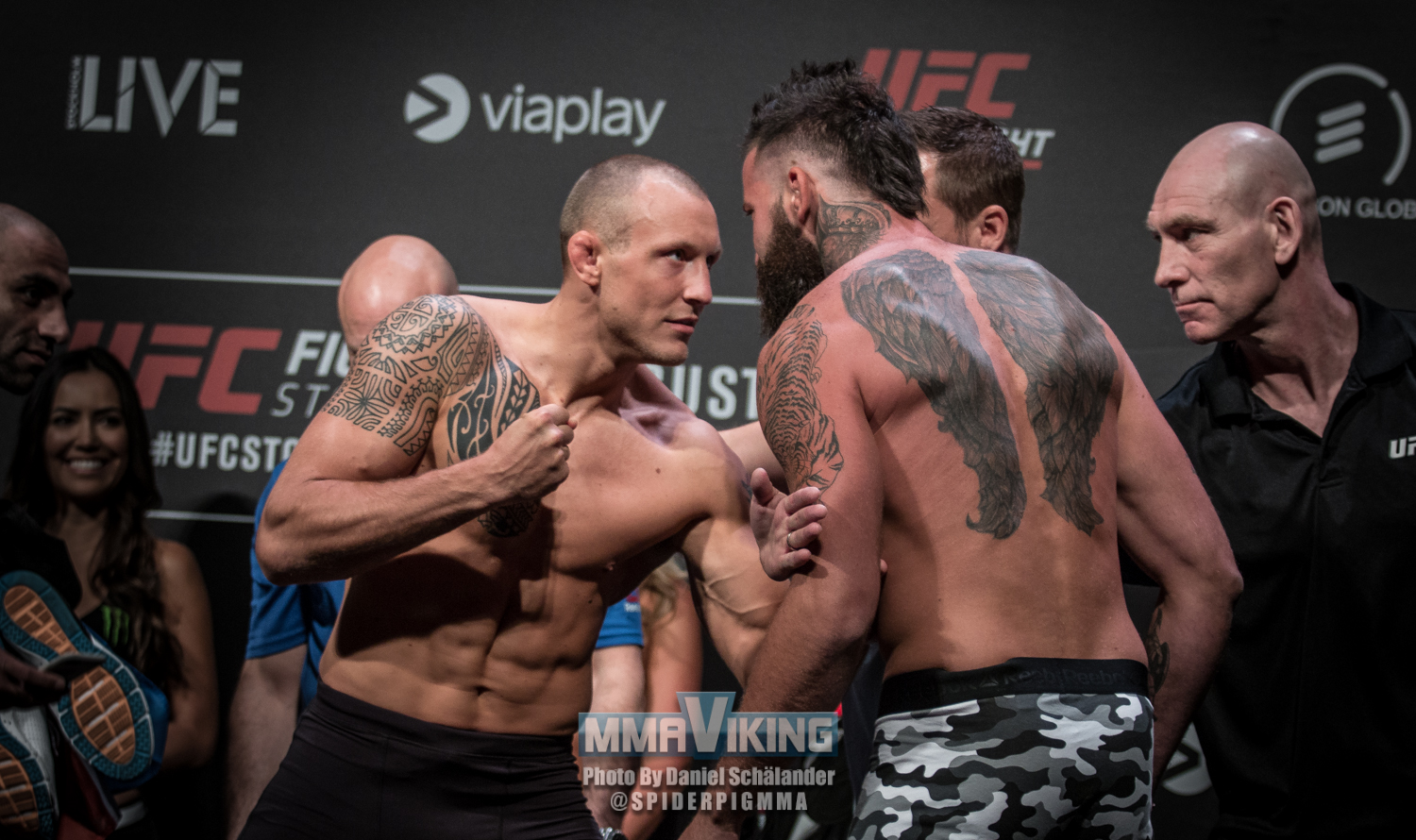 The Frontline Academy fighter has a one win and one loss the Octagon, and looking to build on the experience.  "This is the third time, and now I have a routine." says the confident fighter that is looking for a win after being submitted by Brazilian Cezar Ferreira (11-6) in Brazil.
"He's bigger than me, but I am faster and more technical. This should be a good fight for me."
Hermansson is the middleweight Cage Warriors champion. The wrestler won 9 straight bouts from 2014 to 2016.  "When I feel tired or pain, I don't stop.  I am not afraid of getting tired." says the Swede about his ability to push the pace in fights.
"I have a lot of love for both countries.  I am super happy to be here for my home crowd, and so close to Oslo and my Norwegian fans."
Check out the full video interview here.