Joachim Christensen (14-5) makes a quick return back to action after losing at UFC 211 just two weeks ago. "Gadjimurad did what he had to do, and I could not stop it. So a bad day at the office." says the Dane that now faces off against a new UFC roster acquisition in the undefeated Azamat "The Professional" Murzakanov (7-0) on June 25th at the Chesapeake Energy Arena in Oklahoma City, Oklahoma.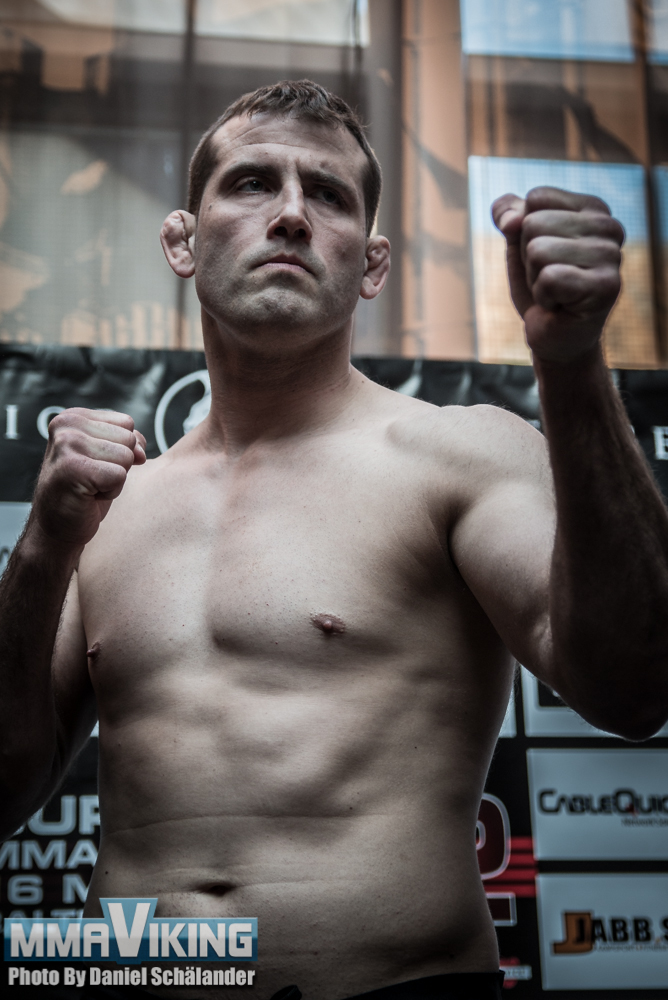 "My last fight did not go the way I wanted. In fact, I was thinking too much about what the other guy was good at instead of thinking about myself. Normally I don't focus so much on the other one, but for one strange reason I did this time. I was so angry, I mad my manager call the UFC and tell me I wanted to fight as fast as possible. And then Oklahoma came up." says the light heavyweight to MMAViking.com as he is in Stockholm to coach Damir Hadzovic at the UFC in Stockholm.
"I know it's fast right after. But I'm in shape, I have no injuries. So why not. Let's go man."
"I a person who goes home from every fight, and train all over again. Back to basic. But because this fight was so fast and I did not show anything at all. I feel like it's okay to fight fast. So what did I learn from the fight. DO NOT FORGET yourself. Fight like you want NOT like your opponent." says the Arte Suave fighter.
https://www.instagram.com/p/BUDhKdxFG1m
Christensen had been a top ranked light heavyweight on the European fight circuit, dating back to his professional debut in 2007. His talents eventually caught the attention of the UFC, leading to his signing with the company in late 2016. Christensen fight record in the UFC currently stands at 1 win and 2 losses.
Russian bred, Murzakanov fights out of the K Dojo Warrior Tribe camp.