The Zone FC is back at Gothenburg's Lisebergshallen this Saturday. The Zone FC 12 – 'Kamikaze' card is highlighting Swedes versus Frenchmen for the most part, as 8 of the 11 bouts on the card feature country versus country battles.
The big name on the card is August Wallén, who among other things has been the president of both the Swedish MMA Federation and the International MMA Federation. Wallen who is also a coach at Gladius MMA will return to fighting. The Swede was The Zone FC belt holder before sustaining injuries.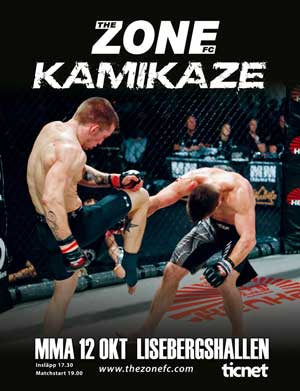 Wallen has an overall professional record of 6 wins and 1 loss. His MMA fight record dates back to 1997, and he has fought such notable fighters as Elvis Sinosic, Vernon White, and Yuki Kondo. Wallen last fought at The Zone FC 7 back in November of 2010.
Jean-Francois Lenogue, Team Lenogue, from France is the man who will face Gothenburg-based Wallén in this main event. Lenogue and Wallén were scheduled to face each other back The Zone FC 11 last November, but Wallén was injured and the audience saw Lenogue win over replacement Swede Martin Wojcik.
The other more known name on the card is Muay Thai and MMA fighter Elina Nilsson (Gladius MMA) who makes a return to the cage to face Zarah Dos Santos (Platinium, France) in a catch-weight fight at -69kg. Nilsson has appeared three times before at The Zone FC and was scheduled for a fight on last years The Zone 11, but was also forced to withdraw close to the event. Since then Nilsson, who did fight on Invicta, has won a bronze medal in this year's European Muay Thai Championships.
Also, Rami Aziz from GBGMMA, makes a return to the card. Aziz is a popular local fighter, who has more potential than his 3 win and 2 loss record suggests. He returns for a 4th time to The Zone FC and will face Brian Hooi (Shaolin-Ryu, Netherlands) in this featherweight match.
For only 79 SEK, you can purchase the card and watch via pay-per-view at http://www.tsubamedia.se/#!galleri/c10uv.  After today, the cost will move to 99 SEK to watch the event.
Fight Card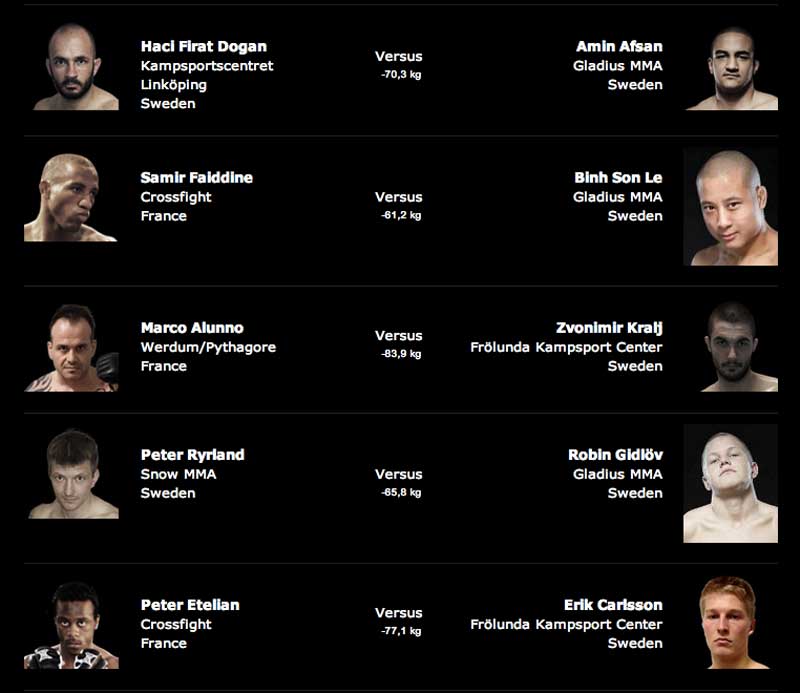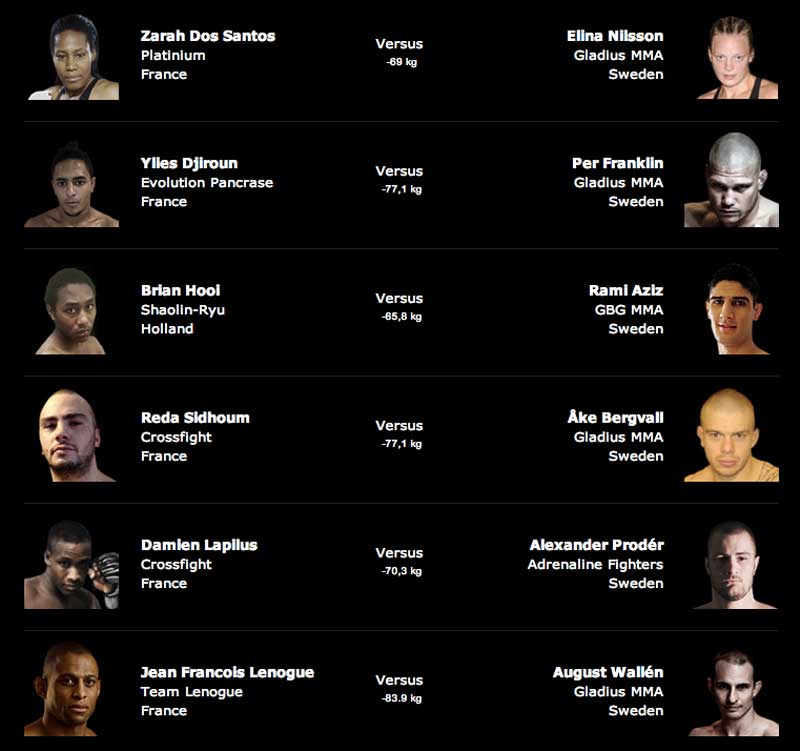 Video Promo