MMAViking.com is live in Gothenburg forthe fourteenth Zone FC. Fight Night will take place at the new nightclub Trädgårn and is totally sold out. Follow the live action of the bouts here!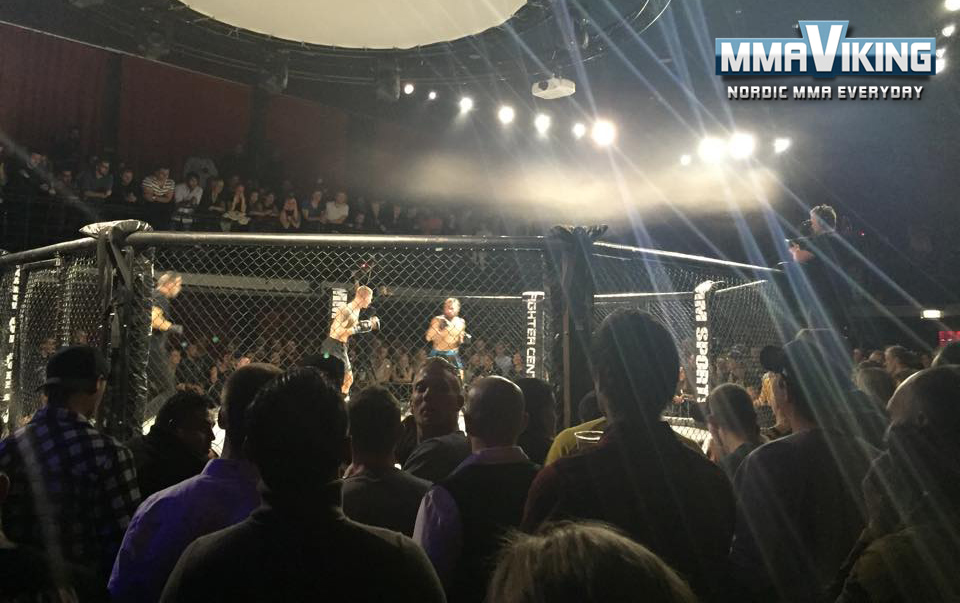 Live Play-by-Play & Results
AMATEUR MMA
Fredrik Sjölie, Frontline Academy vs. Carl Johan Hoel, Gladius MMA – amateur 70,3kg.
Impressive decision win for Sjölie.
Ashkan Mehrdadpoor, Hisingen Muay Thai vs. Daniel Karlsson, Gladius MMA – amateur 83,9kg.
Rear naked choke win for Karlsson.
Taylan Isik, Västerås Fight Club vs. Daniel Hurtig, Gladius MMA – amateur 83,9kg.
Hurtig wins by TKO in the third.
Tobias Harila, Västerås Fight Club vs. Nermin Mehmedagic – amateur 71kg.
Harila wins by TKO in round 2.
PRO MMA
Saeed Ganji, Gladius MMA vs. Tony Blomqvist, Frontline – 70,3kg.
Ganji wins by TKO in 3rd round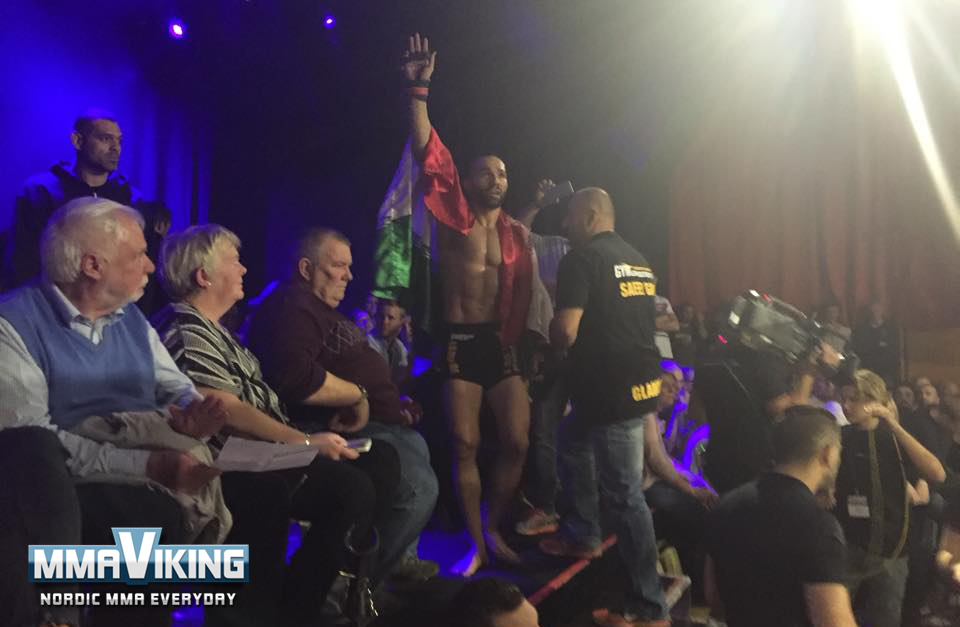 Aleksandar Djukic, Arte Suave vs. Pierre Hedberg, GBG MMA -88kg
Hedberg won by a RnC in the first after knocking him down and dealing out a few minutes ground n pound first
Erik Carlsson, Frölunda Kampsportscenter vs. Mohammad Naeemi – 77,1kg
Carlsson wins by tko in R1 after some clinch work and then being on top for a while choosing his strikes.
Viktor Larsson, Epic Fight Club vs. Arturo Chavez, Gladius MMA
Chavez brawling style gets him rounds 1 and 2. In the third, Chavez puts away Larsson with a TKO.
Botan Tokay, GBG MMA vs. Rayko Levitchi, Southend Combat Academy from Essex, UK – 68.5kg
Unanimous decision for Tokay.
Anderson Cruz, España Imperial Team vs. Sameer Siraj Hisingen MM – 70,3kg – MAIN EVENT
Siraj wins by brutal KO in 20 seconds!