MMAViking.com introduces its podcast today, The MMA Viking Hour, with a special guest who was recently announced for the TUF 18 show, Emil Hartsner. MMA Viking's Ryan O'Leary and Daniel Schälander talk to the Swede about his background growing up in Malmö, his nicknames, training in California, RFA, UFC Fight Night 26, Frontier MMA, and much more.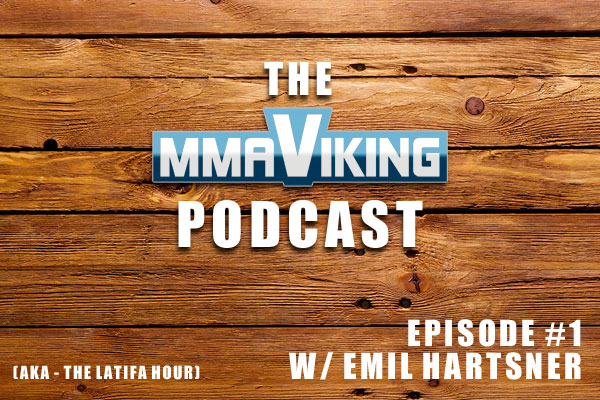 Watch Episode 1
or if you prefer just the audio, listen here :
We have many fighters and promoters lined-up for future episodes, so pleaser provide feedback and ideas for the podcast below!