The Norwegian and Frontline Academy fighter Mohsen Bahari is getting back into the cage tonight, and we will be covering his fight which you can see for free here, undercard starts 17.45 local time (CEST). Mohsen will be headlining the undercard with opponent Alexander Voitenko at CWFC 58 in Grozny, Chechnya.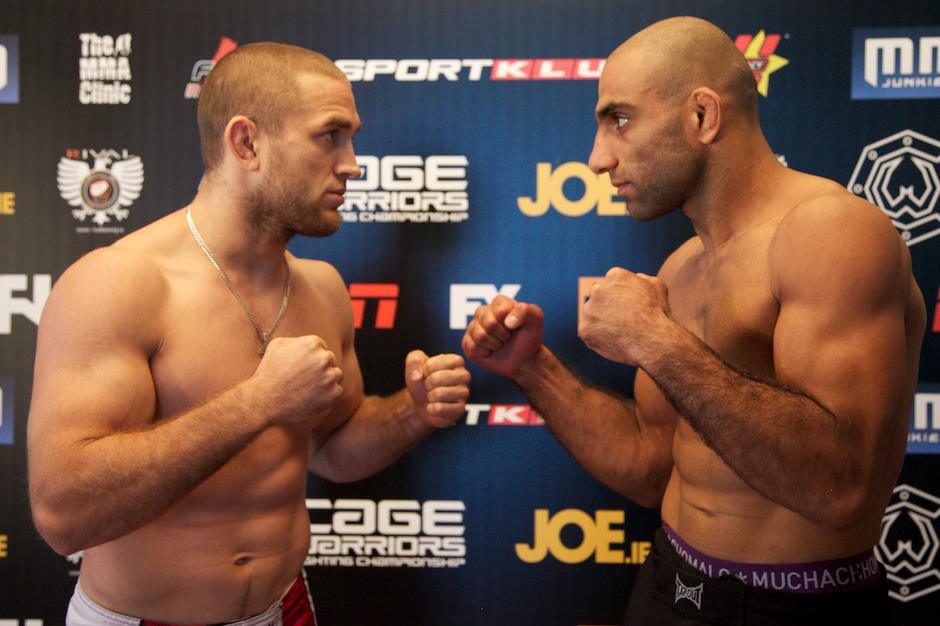 Play-by-Play and Results
WW: Mohsen Bahari (5-1) vs. Alexander Voitenko (9-3)
Mohsen Bahari walks out with Jack Hermansson behind him as cornerman.
Round 1 – Bahari feinting and feeling out the distance, changing levels good and pushing the pace carefully. Alex goes for the takedown but doesn't quite get it, he got Bahari pressed up against the cage and looking to take the Norwegian down. Alex gets him down, in to side control. But Bahari scrambles and he's on top. Alex is bleeding after some good elbows from Bahari. Bahari now on top and Alex in turtle position, bleeding badly. Bahari looking for the rear naked choke, and he almost got it, but Alex turns and survives. Now Bahari looks for the same choke and Alex is in pain, and he taps out!
Winner – Mohsen Bahari by Rear Naked Choke
A great perfomance, Bahari looked like the better fighter both standing and on the ground.