Videographer and highlight maker Daniel Schälander, who has shot video for MMA Nytt and most recently MMA Viking, won four tough matches to win the Swedeish Grappling League 2011 in class -66 kg class.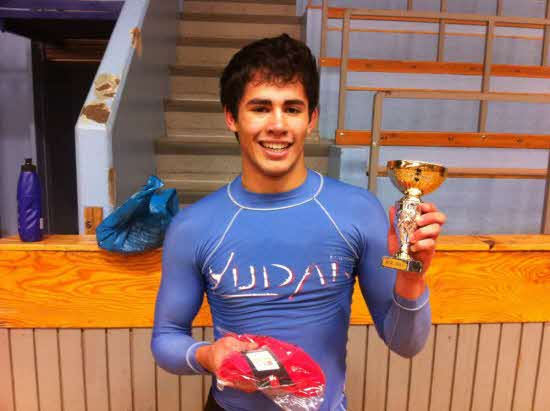 Below is a translated article from Swedish to English published on SHIFT! – Sollentuna Fight Idrottsförening & Training Center!
Daniel's class started last on the day and after a long wait had Daniel a little difficult to warm up. The first match was therefore a little tentatively and ended just after four minutes.
The SGL's matches 4 minutes and to win you have to get your opponent to touch the giving 3 points. If none of the pats are the same and then get two contestants 1 point. Loss is 0 points.
Second match was Daniel a little more loaded but managed to still not get his opponent to give up. Equally there as well.
In the third match Daniel shows its best side and finish the match with a knälås. Then Daniel's first opponent also has two draws and a win means a final between the two. The other two opponents each have a loss and is therefore out of the race.
Final means no time limit and no points are awarded during the match. Instead, the person who manages to get the other person to give up using a lock has won. This was the last match of the day and had passed several similar games which one of them lasted for 1 hour and 10 minutes. Then all were tired, we hoped, of course, a rapid conclusion.
Although Daniel was tired and closed the match in the first few minutes by getting