MMA Viking catches up with Swede Lina Eklund as she heads out to San Diego.  The up-and-coming professional MMA fighter notched her debut victory in April at Superior Challenge 7 in Stockholm, where she impressively defeated Kristina Talvosaite with a rear-naked-choke in the second round.  After starting with gymnastics as a youth, Eklund turned to her competitive energy into body building and then body fitness.  Today her focus is MMA.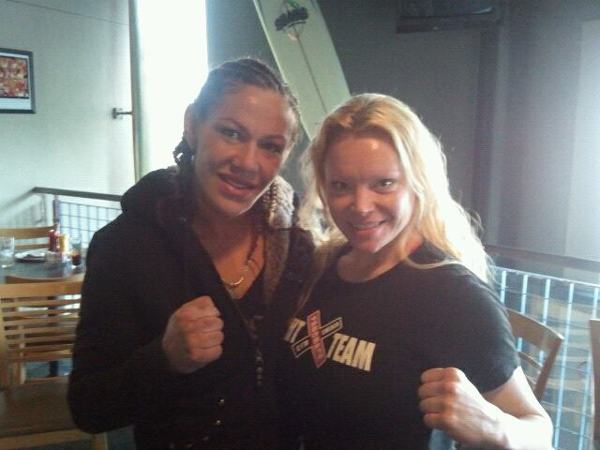 Learn more about Elund, the the 60kg / 132lbs fighter, in this exclusive interview with MMA Viking's Kaoru Tsukamoto.
Interview
MMA Viking: How is Body Fitness, different from Body Building?

Lina: Body Building is to make a big muscles, while Body Fittness is to build a balanced feminine body.
MMA Viking: I saw your photo of Body Fitness. Awesome! What is your body fat at this time?

Lina: May be less than 5 %, that was my most extreme time.

MMA Viking: Why and how did you start MMA?

Lina: After Body Fitness I began lifting weights and I wanted to to more.  I was interested in MMA but first I went to kickboxing gyms to warm up my body.  Then Pancrase Gym.  I have many friends in this sport and it was easy to get information within my network.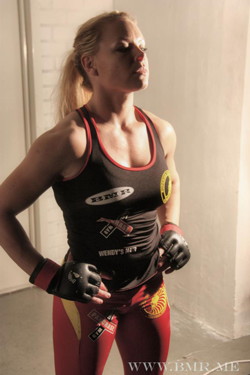 MMA Viking: What is your parents saying about this sport?

Lina: They understand me but they are not so happy about this and they wish me to do another things (smile).

MMA Viking: I want to hear your story of your first MMA fight with Talvosaite at Superior Challenge 7.
Lina: It was my first MMA bout and I was training MMA for 2 years.  I was very excited to try my ability which was totally unknown.
I shot takedown and controlled the opponent on the ground. I hit knee shots to the ribs. We went back to standing. Then 2RD I finished her in RNC. I had no special fight plan because I couldn't get any information about my opponent.
I prepared to be able to do all round fight. It was an awesome experience, so cool. Fantastic to learn that I love to fight MMA and I really enjoyed the whole thing!
MMA Viking: Did you have any problems making the weight?

Lina: Not much. I am 64kg. Eating less carb. in 8 weeks I made 60kg for the fight. In Body Fitness time I had controlled my weight very hard, no sweets and no fat. But now I know more about my body.

MMA Viking: How much are you training in a week?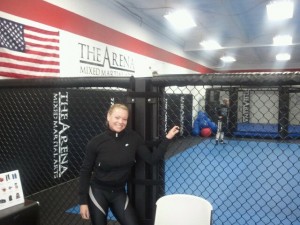 Lina: 3.5 hours x 6 days. I don´t run. I keep my cardio in wrestling training. I like wrestling much and enjoy whole training menu.

MMA Viking: What are you doing in your free time?
Lina: Meeting my friends chatting relaxed.

MMA Viking: What is your worst injury?
Lina: It was last summer. I popped out my left knee in the training. It happened in the takedown going down to the ground.  The partners whole weight came on my knee twisted somehow. I heard the sound of breaking the tissue in my knee capsule. My knee was totally dislocated. I couldn't walk for 3 weeks. But fortunately I recovered. I had to box standing on one leg for a while after recovering. ha! ha!

MMA Viking: What is your fight style? 
Lina: Yes, I want to find it out my style!  I want to be not only technical, I want people to enjoy my game too.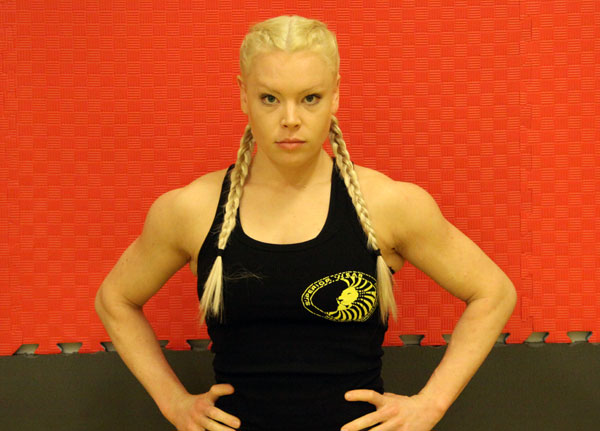 MMA Viking: What is your future goal?
My goal is to get the top female in MMA. I am training so hard for that. I am going to San Diego The Arena Gym for 6 weeks.
I will train with Christina Cyborg. Yes, she is a monster. She is going to fight in Strikeforce soon.  I will go with her. Yes, Christina is the world top female fighter and I want to learn best of her. Coming back from the, US I want to show new Lina Eklund.
I also want to fight in Japan.
For more information about the Personal Trainer, Nutrition Counselor and Professional MMA fighter, visit  www.linaeklund.com.
"Like" MMA Viking on Facebook for updates on the Nordic MMA.